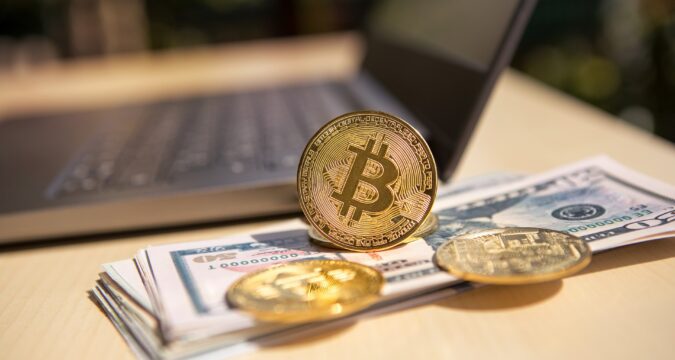 Although the United States is still in terms of approval of ETF, Europe is advanced in moving further with the earliest Bitcoin Futures that ETC Group (a prominent provider of securities backed by digital asses) has released. On 13th September, these Bitcoin Futures products will be listed by Eurex.
The earliest Bitcoin Futures of Europe
An announcement said that Eurex (Europe's biggest exchange for derivatives) would list the earliest ETN (exchange-traded note) of Bitcoin Futures on 13th September 2021. In this way, the investors will be permitted to access and utilize the future contracts, which are based on the world's earliest exchange-traded product named Physical Bitcoin (BTCE) as well as BTCetx of ETC Group considered to be the earliest exchange-traded product across the world. The requirement for the option of Bitcoin Futures was felt following an amplified demand that has mounted in Europe.
Randolf Roth, a member of the executive board of Eurex, stated that since the institutional demand regarding secured Bitcoin exposure is increasing, the organization is pleased to initiate listing the respective futures of Bitcoin ETN through its regulated trading as well as clearing infrastructure through Eurex. He further mentioned that this step would enable a large number of market members to hedge and trade Bitcoin. He further pointed that following the risk management, netting, and central clearing, the futures will be utilized as the other such derivatives.
ETC Group was launched in 2020's June, and now it has turned into one of the most traded ETPs of cryptocurrency across the globe. As the company states, it will trade futures contracts and additionally deliver these futures physically in BTCE, being 100% supported by Bitcoin.
Europe outperforms the U.S.
In the United States, the regulatory scenario has not yet provided much favour to the crypto world. Even now, when the latest infrastructure bill has been proposed a few weeks back, the regulatory entities such as the Securities and Exchange Commission (SEC) are presently still in the matter of allowing just a single application to make the trade of BTC ETF. Nonetheless, Europe demonstrates a much friendlier response for the products or cryptocurrency, no matter, after a spiking demand from the institutional investors. Despite the pessimism amid the States' investors, Michael Sonnenschein (the CEO of Grayscale) revealed that the country should talk about 'When' to allow a crypto ETF rather than focusing on its 'If'.