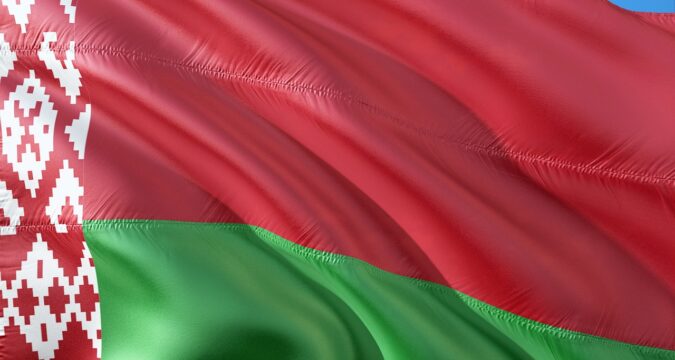 Belarusians are popular in the field of agriculture and have the best farmers in the world who are usually interested in doing farming jobs abroad, even if they are paid lower than the usual rates, particularly in Germany and Poland, where the world's best strawberries are found. The President of Belarus has advised his countrymen not to seek low paid farming jobs abroad and instead start mining cryptocurrencies which pays more handsomely and they will remain amongst their families as well.
The country of Belarus may be small but it is popular in several things in which it is bigger than what it looks. For instance, the country has the best farmers in the world. It is also best known for being one of the biggest manufacturers of potash fertilizers. However, in search of a better living, most of the Belarusian farmers have been in the habit of seeking jobs away from their families in foreign countries. Since Belarus is in the middle of the European region, therefore, Belarusian farmers seek jobs in neighboring European countries. Their preferred place is however the countries such as Germany and Poland, where best strawberries of the world are found.
Unfortunately, the Belarusian farmers are not paid the same wages/salaries as are being paid to local farmers of Germany and Poland. But still Belarusian are fond of moving into both of these countries in search for farmer's job. Even if that cost them to leave their families behind, the charm of working abroad convinces them to leave their motherland. However, the Belarusian President has advice for the farmers interested in seeking farming jobs in foreign countries.
Alexander Lukashenko, President of Belarus was attending a meeting of the company called JSC Belaruskali, which is 100% owned by the Belarusian Government. While he was in the meeting he made certain comments one of them comprised of advice for his countrymen. He addressed the country's farmers and advised them it is not good for them to seek farming jobs in foreign countries which are evidently low-paid. He stated that there is no fun in that you earn less and lose more because foreign jobs would mean leaving their family and countrymen behind. So stop picking up strawberries for someone else if you are not entitled to the full payment of your sweat, dedication, and commitment.
Lukashenko further advised the farmers that if they want to make a better living then they should seriously consider crypto mining. He suggested that there is enough electricity available in each house in Belarus which could be utilized towards carrying out crypto mining operations. Why not use this electricity source and change lives entirely while remaining well amongst those you love and care, suggested President Lukashenko.
In the end, he said that Belarus has other experts as well but the world is not interested in them. However, they want to hire Belarusian farmers because they do not resist even if they are paid less.