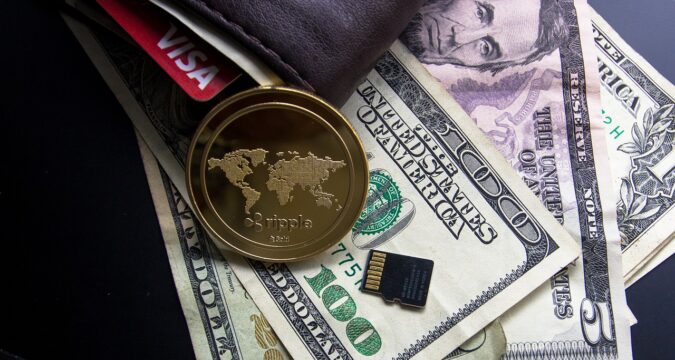 Even with all odd realities, Ripple's XRP continues to win more hearts of the crypto investors. Though it is engaged in a security dispute with the US watchdog, yet the coin is successfully earning high popularity. Similarly, XRP's base value is surging largely for the past two months. Meanwhile, Ripple Labs is renovating its stronghold in the Asia region by expanding its business arms with the local crypto businesses.
In pursuit of its continuous expansion, Ripple has made two key appointments, one in the BoD and the other in the management.
It was noted that Rosa Gumataotao Rios, who was 43rd Treasurer of the US, has been inducted as a member of the BoD. The second appointment was made to fill the vacant position of Chief Financial Officer of Ripple Labs. It was reported that Kristina Campbell, who had served PayNearMe as its CFO had been appointed as the new CTO. Kristina was once a prominent executive GreenDot who has to her credit several roles while working with GreenDot.
Rios, the new member of Ripple's BoD, had closely monitored fiat and cryptocurrencies when she was associated with the US Treasury. She also has vast experience in the field of the real estate sector as well. She is also known for revitalizing the urban sector in the past.
On the other hand, Campbell was once GoBank's General Manager, which was a subsidiary of GreenDot.
Ripple Labs apprised that the new appointments have been made because the company intends to capitalize further from the crypto rally. However, Ripple Labs is also defending a lawsuit that has been filed against it by the Securities & Exchange Commission of the US. Because of this litigation, Ripple Labs has already suffered a great deal. However, after succumbing to the initial consequences, the crypto asset is once again showing immense progress in the digital asset sector.
The issue that is pending before a US Court of law involves the status of the crypto coin which has been issued by Ripple Labs namely XRP. It has been contended by the Securities & Exchange Commission that the status of XRP as "crypto" is doubtful. In fact, the watchdog has been treating XRP as a kind of "security" that is different from any cryptocurrency altogether.
However, it is the case of Ripple and its executives that XRP was never issued as a "security". Instead, Ripple Labs has been arguing that XRP is purely a digital currency under US law as well. During the course of recent hearings of the lawsuit, the US court allowed Ripple to access Securities & Exchange Commission's data to prove its case. The case is still pending and Ripple is seeking when Securities & Exchange Commission will allow it to examine the records physically.