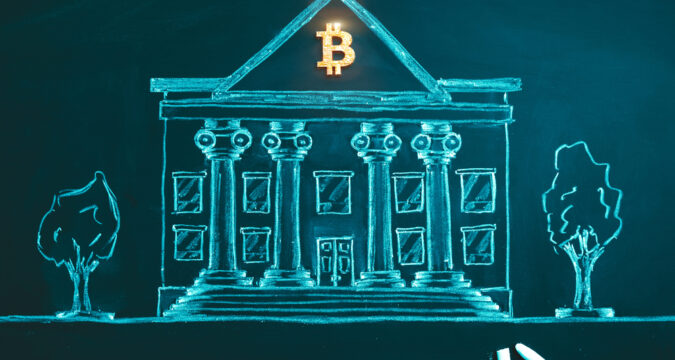 Vikram Pandit, the former CEO of Citigroup, has proposed that the big banks will seemingly consider offering services regarding the trade of cryptocurrency in the coming days. While talking to Haslinda Amin of Bloomberg, he stated that the move would potentially take place during the next three years, and the securities companies will collaborate with banks to enter cryptos. He mentioned that the advantages provided by cryptocurrencies would push prominent banks to take a step forward into virtual currencies.
He added that his great expectation is related to central banks across the globe to understand the advantages of a CBDC (central bank digital currency), as well as initiative to adopt them. Moving money across the world while utilizing a modernized method, a paper-based system of banking seems cumbersome, thus developing many deadweight costs, as per Pandit. His projection is based on the months of growth experienced by the sector of cryptocurrencies, with assets such as Bitcoin touching the all-time high (ATH) value of up to $65,000. Simultaneous to this, the whole market of cryptocurrency has acquired a market capitalization of approximately $3 trillion. Due to this growth, prominent banks have started offering services related to crypto as per the consumers' demand.
Goldman Sachs has begun to trade crypto futures with the Commonwealth Bank of Australia, making it possible for the customers to purchase, hold as well as sell the crypto assets. The seeming shift has also witnessed banks such as JPMorgan, Wells Fargo Fidelity, and Goldman Sachs hiring professionals in their respective fields. Additionally, the central banks across the world are planning to be involved in the crypto universe by introducing the digital version of the native currencies thereof. A portion of banks is in advance examining the possibility of CBDCs, and Nigeria has become one among the countries having uncovered their digital currencies.
Pandit, who is The Orogen Group's chairman, also mentioned the crucial role of CBDCs in the involvement of the banks in the sector of cryptocurrency. In the same vein, several financial giants are arranging infrastructure to assist banks in offering crypto services. As it has been reported earlier, Mastercard has collaborated with Bakkt for permitting merchants and banks on the network thereof to incorporate crypto solutions into the respective systems thereof. By this partnership, Mastercard aims to permit collaborators to purchase, hold, as well as sell crypto assets via the custodial wallets that Bakkt has provided.