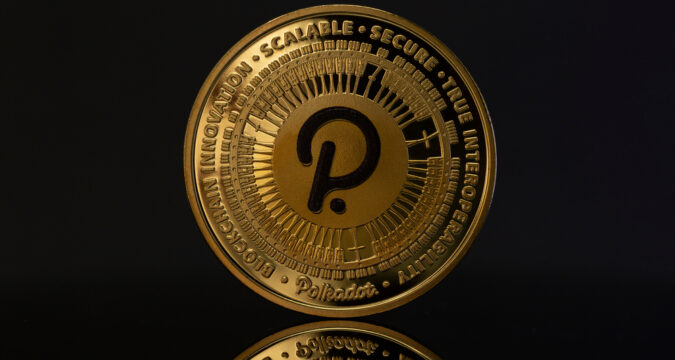 While writing these lines, BTC lost 2.3%, ETH remains 4% down as Cardano sustains 4.5% plunges. Also, Solana saw considerable plummets, losing 11% on its daily chart. However, Polkadot appears to have healthy moves among the top ten. Now, what's keeping DOT up, and should you wait for a full recovery?
Solo Ride
Though BTC's momentum fuels the price actions by the broad market, altcoins such as Polkadot, Cardano, and Solana had independent price activities over the latest sessions. The altcoins recorded peak highs even as the leading coin battled with plummets.
Even though the recent dramatic crash dealt a massive blow to most alternative coins, assets such as DOT launched recoveries regardless of the corrections. However, we can't conclude that isolation fueled the altcoin's performance. Polkadot received support from several social and developmental factors.
Collaborations are Key to Growth
In the highly competitive market, development and collaborations are vital for asset growth. Most networks have benefited from these metrics lately. Polkadot has confirmed that with its current condition. At the moment, the PolkadBridge news, an all-in-one financial app integrated into Polygon's full-stack, played that role.
Moreover, analysts attribute the token's rise to DOT's Hackathon that started on September 8. Besides that, the network passed a motion for Treasury Proposal funding towards DOT's Ecology Research Institute recently. That will support development-related upgrades in the future.
Polkadot's price started rising a day after the flash crash. The altcoin surged nearly 40% in the following two days from its September 7 local low at $22. That can be due to the Parachain auction that proceeded till September 8, after which DOT began its upticks.
What about the Metrics
DOT has seen booming on-chain activity recently. That is because of the network-centered upgrades and magnified high social volume attributed to the latest parachain auction. Polkadot metrics printed a healthy outlook for the token as DOT experienced steady growth in its development activity. Interested retailers and increased Polkadot trading volumes supported the heightened development activity.
Lark Davis believes that parachains announcement will pump DOT to $100. As much as this can be too far to reach, Polkadot's recent price trajectory supports such a narrative in the long term. Lastly, the altcoin market has witnessed increasing Open Interest following the recent price plunge. That prints a health growth gesture for the alts. Moreover, a broad market recovery will push Polkadot high.
You can share your views below.