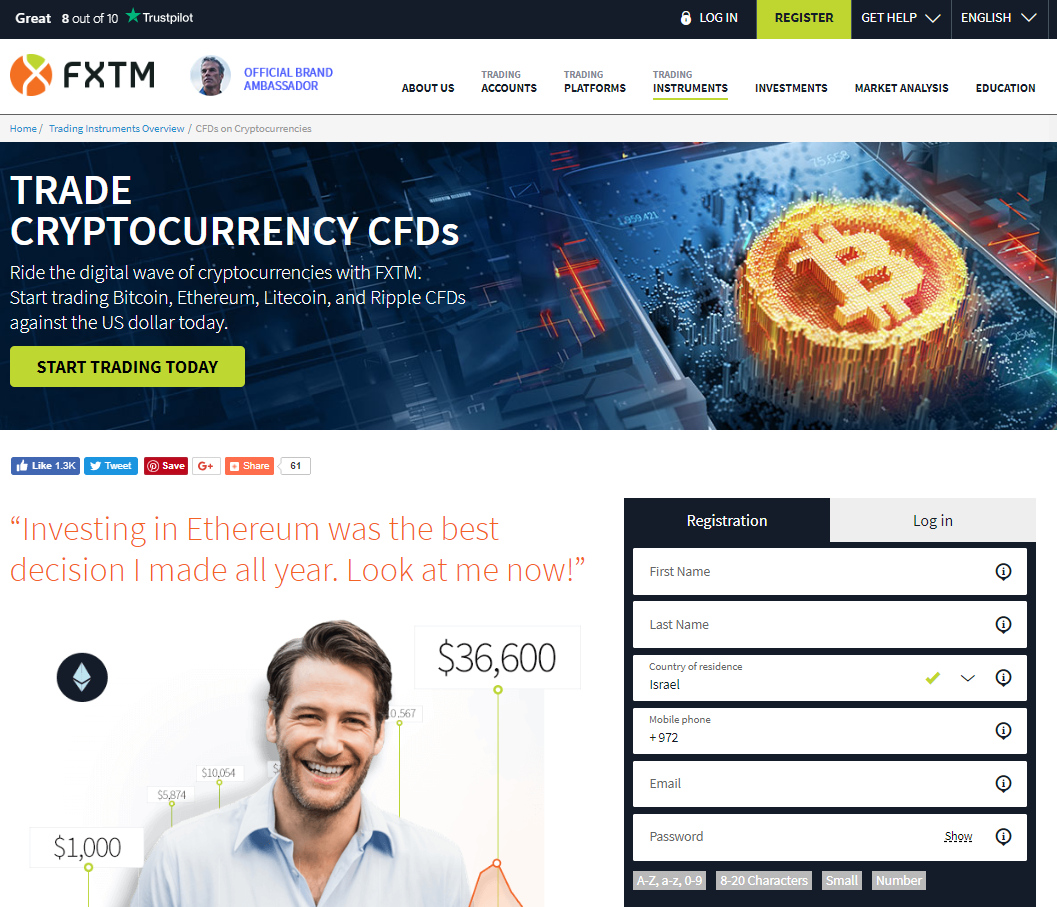 FXTM Review
Because of so much talk about forex trading on the internet, more and more people are finding interest in this method of making money. While trading in the financial markets is no rocket science, it does require you to do some analysis and make strategies so you can execute profitable trades. In addition to that, you have to be with the right broker to make your trading experience pleasant. Forex Time, written shortly as FXTM, has emerged as one of the best brokers of today. Let's get into the details of what FXTM is all about and whether or not you should sign up with it.  
ROBOT

RATING

PROPERTIES

TRADE

Free to use

88% Claimed win-rate




$250 Min Deposit




Accepts Debit and Credit Card
An Overview of FXTM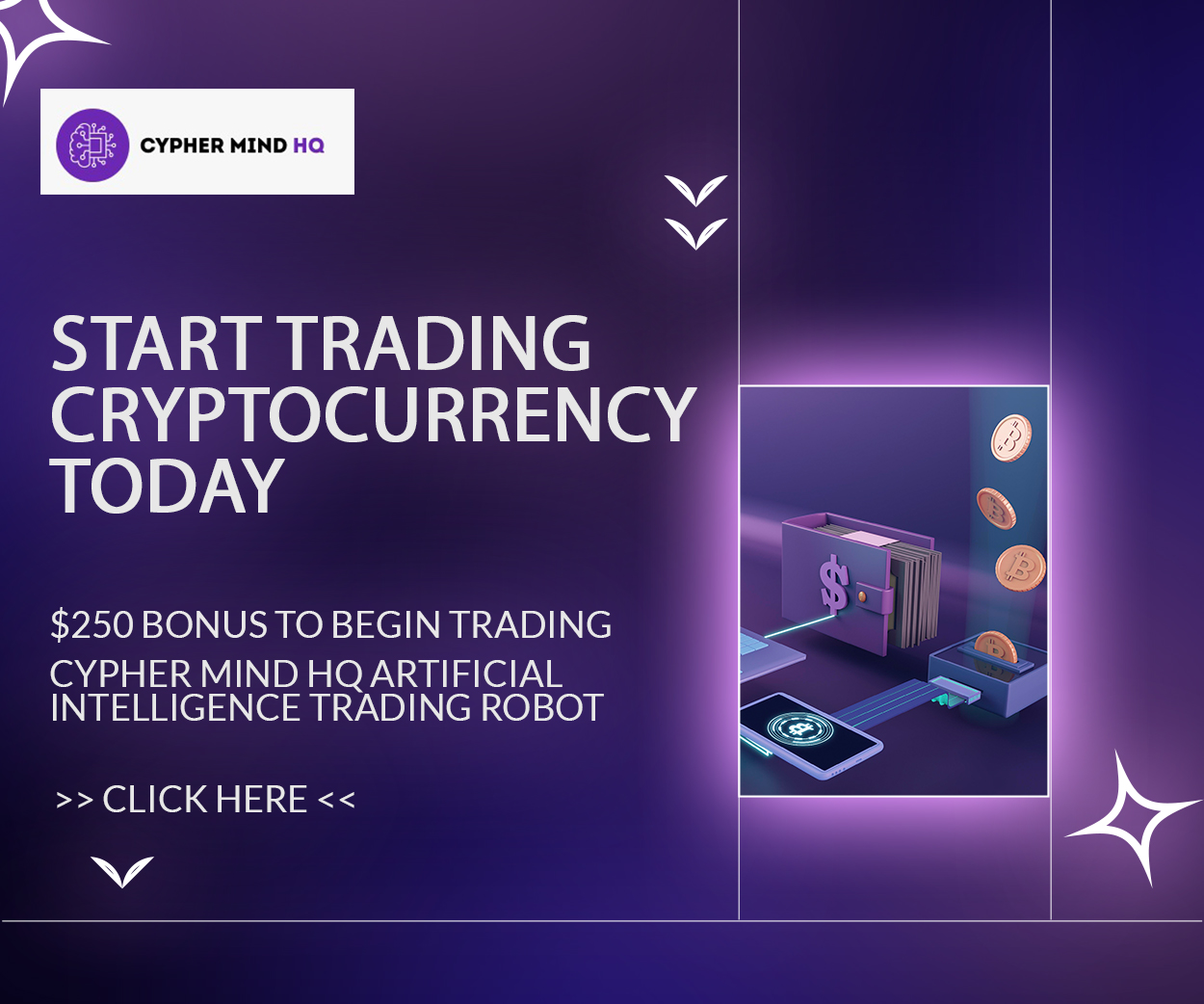 FXTM is a regulated company and you will be happy to know that it is has received proper registration and regulation in many different countries of the world. Financial Conduct Authority regulates ForexTime UK Limited. In a similar way, it is regulated by the authorities in different countries. Regulation and registration are serious matters that every trader should pay attention to. You want to stay as far away as possible from companies that are not regulated and authorized to provide the services they are providing. Signing up with unauthorized and unregulated companies can create huge problems for you. If the company runs away with your money, there is no way for you to file a complaint.  
It might not be the oldest forex trading companies out there, but it is definitely one of the best today. The company started only in 2011 but has since grown exponentially in such a limited amount of time. Right after launching as a broker, the company had received a lot of attention from the potential traders from around the world. It did not take long for the broker to have more than 1,000,000 registered accounts on its website. What's even better is the fact that more and more people are getting onboard with the passage of time.  For any traders interested in joining the platform, they should know that this platform is mainly for CFD trading. 
You have to understand the idea of CFD trading before you get into it. If you look around, you will find all the necessary information right on the FXTM website. It is an award-winning company so you can create an account without any worries. Just in 2018, the company has received several awards. Some of the big awards include the Best FX broker in Asia and the best trading conditions. You should not have any problem with trust because from the reviews on the internet, you can see that more than 90% are favoring and endorsing FXTM.  
FXTM Trading Platform 
FXTM is focused on giving its traders only the best from the trading world. If you look at other brokers, you will see that they have a lot of options of trading platforms. Having a lot of options can sound great but now when you don't need them. If you don't know already, MetaTrader 4 is known around the world as the best trading platform. It just works for most of the traders and that's why you will see a lot of brokers offering this platform for trading. FXTM keeps things simple and focuses on providing you the best trading experience. For that reason, it offers you the MT4 and MT5 platforms.  
When you have MetaTrader 4 as your trading platform, you don't even have to worry about being on different devices. You can be on any device you want because MetaTrader 4 is available for all the different types of platforms. However, when it comes to the trading experience of the mobile users, FXTM does not want any compromise. This is why the company has launched its own mobile applications that give you access to the best financial markets of the world and hundreds of trading instruments.  
All the features of the trading platform that you see on a desktop computer are also available on mobile devices. The best thing is that you can download it on your Android as well as iOS devices. In short, no mobile device that belongs to a trader should be devoid of the trading platform from FXTM. All the analytical objects and indicators are available on your mobile application as well. You can trade on the go by using these apps to ensure that you do all your profitable trades on time. Moreover, you can also find many different types of charts on the software. You can pick the chart that makes the most sense to you.  
In addition to these options, you have the web trader option as well. Web trader is all about trading on a web-based platform. The advantage of doing so is that you don't have to download a software on your device. Furthermore, you can view your platform wherever you are and regardless of the type of device you are holding. Just like the two platforms mentioned above, web trader offers you all the options of trading as well. You can see the live charts, customize the charts for you, and take advantage of many indicators to execute profitable trades.  
FXTM Trader Accounts 
You have quite a few account options when you sign up with FXTM. You can choose from standard and ECN accounts first. Based on the type of account you choose, you have further sub-categories to choose from. In the standard accounts, you have the standard, cent, and shares account. Each account has its pros and cons so you can pick any. However, your pick should be based on your exact requirements. In the standard and cent accounts, you have floating spreads. However, the broker wants to ensure that those floating spreads are tight.  
There is also a fixed leverage available for you to control big trades. The fixed leverage for the two basic account types is 1:1000, which is quite huge compared to what other brokers have to offer. The third account type has been named as shares account. You have more than 180 US shares to choose your instrument from when you sign up with this account. The leverage is small at 1:10 and there are no commissions involved in this account type. Hedging is allowed in almost any account type that you pick. 
The best thing about these accounts is the cent account, which allows you to maintain a minimum deposit of just $5. What this means is that new traders are welcomed on the website. If you want to go a step further, you have the ECN accounts as well. There are three sub categories in this account section. You have to choose from the ECN Zero, ECN, and FXTM Pro account types. The most valuable account is the FXTM Pro, which is meant for professionals. In some tradable assets, FXTM might have a 0 spread when you sign up with this account. 
With the pro account, leverages can float from asset to asset. However, you can't have more than 1:200 leverage with the professional account. On the other hand, the ECN and ECN Zero accounts, you do have a floating leverage that can be as high as 1:1000. If you want to take advantage of hedging and scalping, you have those options available with these accounts. The commissions for the two basic ECN accounts are very small and you can open these accounts with four different currencies: USD, GBP, EUR, and NGN.  
You will be glad to know that FXTM also has a loyalty program for its traders. Loyalty points are given to you when you keep actively participating in trades for at least six months. What sets the offer from FXTM apart from the rest of the brokers on the market is the cash. With most other forex brokers, the loyalty points are added to your funds but can never be withdrawn. With FXTM, you can even withdraw those funds in the form of cash.  
Tradable Financial Instruments 
If you want liberty and freedom of choice as a trader, you will be right to pick FXTM. The broker has plenty of options available for you in different asset types. Of course, the first thing you have to look at is the currency pairs. There are plenty of currency pairs for you to trade. Including the major currency pairs of the world, you have more than 50 that you can choose to trade. While trading these currency pairs, you can enjoy leverages of up to 1:1000. You can also trade commodities if you want. Of course, you will do that in the form of CFDs.  
The spot commodities that you can trade on FXTM include UK Brent, US Crude and US Natural Gas. You don't have a lot of options when it comes to spot metals. At the time of writing this review, you can only trade gold and silver. The major indices from around the world are also there available for you to trade. The big ones include Wall Street 30 (Mini), Australia 200, France 40, and Japan 225. The biggest list of assets is available under the US Shares. There are hundreds of USD shares that you can trade CFDs on. All the major brands of the world are there in the list including but not limited to Google, Facebook, Apple, etc.  
There is one thing that will come to you as a surprise when you start trading on FXTM. If you don't know already, you can also trade CFDs on cryptocurrencies on the platform of this broker. With cryptocurrencies becoming so popular and prevalent in the world, there is no reason why you should not be able to profit from their price movements. As of now, you can trade the CFDs of four of the major cryptocurrencies, which include Ripple, Litecoin, Ethereum and Bitcoin. All of these are large cryptocurrencies with big price fluctuations. Be sure you know how the cryptocurrency market works before you put your money on the line.  
Education for Traders 
Not a lot of other brokers can come even close to what FXTM has to offer in its education section. You can learn forex trading and other arts of trading through ebooks, videos, seminars, webinars, and much more. There is also a very detailed glossary of trading terms on the website so you don't have to worry about the meanings of the jargons that are very common in trading language. You can also read articles and tutorials at your ease to learn about how to trade forex and CFDs. The best thing in this section is the one with short videos to train newcomers on how to trade live.  
Customer Support 
First thing to impress you about FXTM is the fact that the broker has its website in 17 different languages. When it comes to customer support, you have a detailed Frequently Asked Questions section on the website to find most of your question answered. However, you have the live chat feature as well. When you need an answer to some query quickly, you can chat with an agent live on the website. If you don't want to chat on the website, you can use your favorite chatting application such as Vyber, Messenger, WhatsApp, and Telegram to chat live.  
There is also a customer support number that you can call for help. Customer support is available for you from Monday to Friday. The good thing is that during these working days, the support is available for 24 hours. In the contact us section on the website, you can find the phone numbers dedicated to specific regions as well.  
Final Thoughts 
There are plenty of reasons why a trader should pick Forex Time for trading. It is the perfect platform for modern traders who want to be able to trade on the go. In addition to that, it offers the loyalty points that can be withdrawn in the cash form. Customer support is great and the fact that you can chat with them live on your favorite smartphone app makes it even better. You have plenty of account types to choose from. Additionally, you can use bank transfers, credit cards, epayment services, etc. to deposit funds in your account or withdraw them. You might even find many of your local funds transfer companies in the list on the website. In a nutshell, you can definitely recommend Forex Time to anyone who you think is interested in a trading career. 
ROBOT

RATING

PROPERTIES

TRADE

Free to use

88% Claimed win-rate




$250 Min Deposit




Accepts Debit and Credit Card