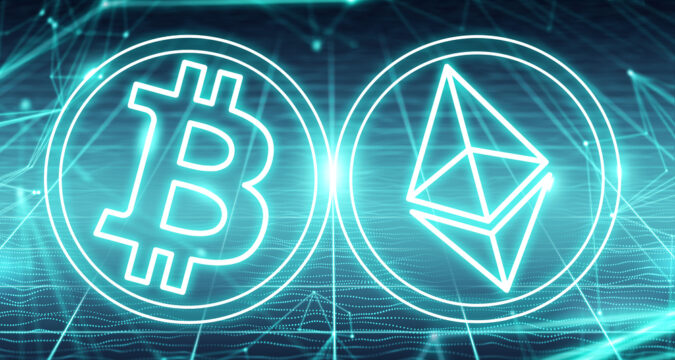 Standard Chartered has been one of the biggest supports of the crypto market. Recently it also mentioned its own plans to open its doors towards trading crypto. While the project is still in its earliest phase, they are very optimistic about it.
Speaking of being optimistic, Standard Chartered also released their predictions for both Bitcoin and Ethereum. As the biggest and second biggest cryptocurrencies in the market respectively, they are individually pioneering different aspects of the market. Bitcoin has officially become a legal tender in El Salvador, to mixed results. On the other hand, the Ethereum Network has become the biggest platform on which developers create Blockchain applications.
Furthermore, both of the biggest cryptocurrencies in the market also hold the most promise. And Standard Chartered believes that Bitcoin and Ethereum will be able to reach new incredible heights.
More specifically, Standard Chartered predicted that Bitcoin could hit a remarkable value of $100,000 as early as the beginning of next year. Seeing its current streak throughout the market, this prediction is not very far off. In fact, various experts have shared this opinion since Bitcoin crossed $65,000 a few months ago. Of course, the main difference there was that they believe that it would reach $100,000 by the November of 2021.
However, it seems that Bitcoin has hit something of a rough patch over the past few days. While it was trading for over $52,000 just a few days ago, the price dropped close to 48,000 when El Salvador announced that Bitcoin was becoming a legal tender in the country. A day after the launch prices for the market's Alpha coin dropped by another 15%, leaving it at over $46,000.
Despite the significant drop that it is, experts are not too worried about it. They believe that Bitcoin has a tendency to bounce back after it takes a little bit of a dip. Therefore, they still believe that this is more of a small bump in the road. Standard Chartered is so confident, in fact, that they believe Bitcoin can even reach $175,000 in the long run.
As for Ethereum, Standard Chartered's new research team believes that the second biggest crypto asset will at least reach $26,000. They also believe that it can go as high as $35,000, but for that to happen Bitcoin will first have to reach $175,000. Given that Ethereum is more of a slow burner compared to Bitcoin, it only makes sense that it would grow so slowly.
The Standard Chartered research team also believes that Bitcoin will dominate all peer-to-peer payment methods. They believe it will be the first step towards a future without cash in a globally unbanked economy.