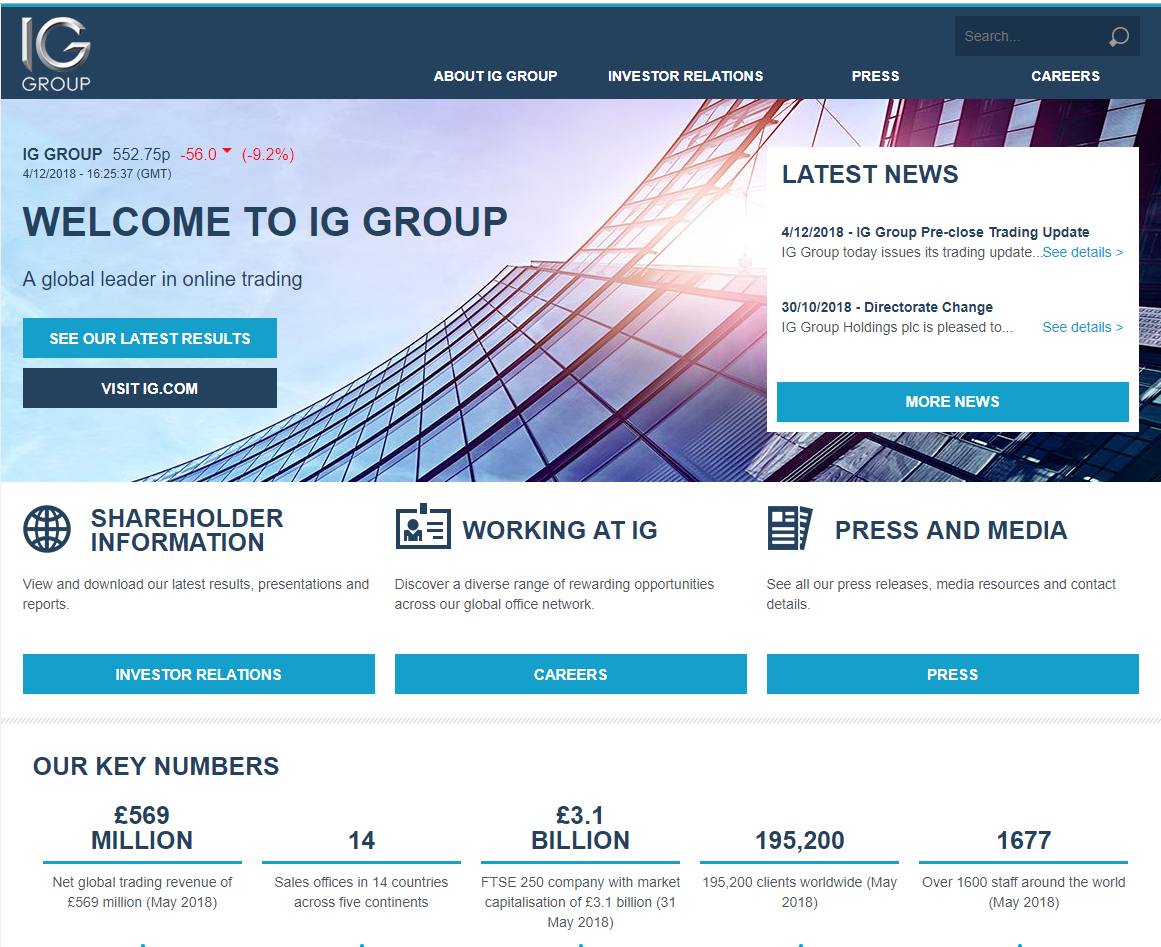 IG Group Review
The competition among the online brokers is getting tougher with time. More and more new brokers are emerging on the internet with each trying to offer something new to the traders worldwide. However, there are not many brokers that can come close to the level of service provided by IG Group. It remains one of the best online brokers with a vast range of trading instruments and thousands of financial markets. Whether you are a new trader or an experienced one, IG Group offers an excellent trading platform for both. Let's get into this IG Group review to know more about the company.
ROBOT

RATING

PROPERTIES

TRADE

Free to use

88% Claimed win-rate




$250 Min Deposit




Accepts Debit and Credit Card

  Trade Now
Overview of IG Group
It remains one of the oldest brokers on the internet providing trading services to traders from around the world. The company has been around since 1974, and there are very few other brokers that old in the industry today. At the moment, IG Group has spread its offices in 13 different countries and is known among its traders as an award winning broker. While there is a lot for the new traders, even the experienced traders love the broker for offering them a chance to invest their money in over 15,000 different markets from around the world.
According to the latest statistics from the website, the broker currently has nearly 200,000 clients in many countries of the world. When it comes to CFD trading, it won't be wrong to call IG Group the best company in the world. It offers the required peace of mind to its traders by being a regulated broker. ASIC (Australian Securities and Investment Commission) is the authority that regulates the broker. One of the reasons traders love its platform so much is the tight spreads. On some trades, the broker charges in the form of commission on open positions. Even the commissions are very affordable.
Trading Instruments Available on IG Group
One of the best things about any big broker online is that it offers you a wide range of options for trading. Before you start trading with IG Group or any other broker out there, you have to understand CFD trading. CFD stands for contracts for difference, which means you are putting your money on a future outcome of the value of the financial asset. You can predict a devaluation or elevation in the price and benefit from either. When you purchase or sell the option, you are only doing so with a contract. You are not buying or selling the asset itself.
The options are unlimited on IG because you can trade commodities, indices, forex, stocks, and much more. There are more than 30 indices available for you to trade. What makes trading on IG different is that this trading is available for you 24 hours. All the big indices are included in the list such as Wall Street, Japan 225, Australia 200, US 500, etc. When you want to trade indices, your option should not be limited and that's what IG Group wants too. Whether you want to trade a large or a small index, you have plenty of options with this broker.
As stated earlier, you have 15,000 markets to choose from as a trader. The best thing is that you have CFDs available for all types of financial assets. Whether you want to trade indices and commodities or forex and shares, you have the CFD trading available on IG. The best thing about IG is that it allows you to trade cryptocurrency CFDs as well. That's something only the big brokers are offering these days. However, you can definitely trade cryptocurrency CFDs with the peace of mind with IG Group because the option is available now.
At the moment, cryptocurrency CFD trading is available on the four major digital coins: Litecoin, Bitcoin, Ethereum, and Ripple. You are going to love the fact that you can go short and long on your positions when trading cryptocurrency CFDs. With more other brokers, you are only allowed to trade cryptocurrency CFDs when you expect the prices to rise in future. Just to thwart the risk for themselves, most brokers would not allow the traders to go short on their positions. You don't have any such restriction when you trade with IG Group. That is definitely something commendable about this broker.
Of course, no trading platform is complete without forex trading. You are not stuck with only the major currency pairs to trade when you are using the IG Group platform. The broker lets you access nearly all the currency pairs from around the world and benefit from their market movement. New traders will love the fact that they have the option to trade a mini contract as well. So, when you join the platform, you don't have to have a lot of money in your account. Not to mention, the broker is known for its small margin requirements as well.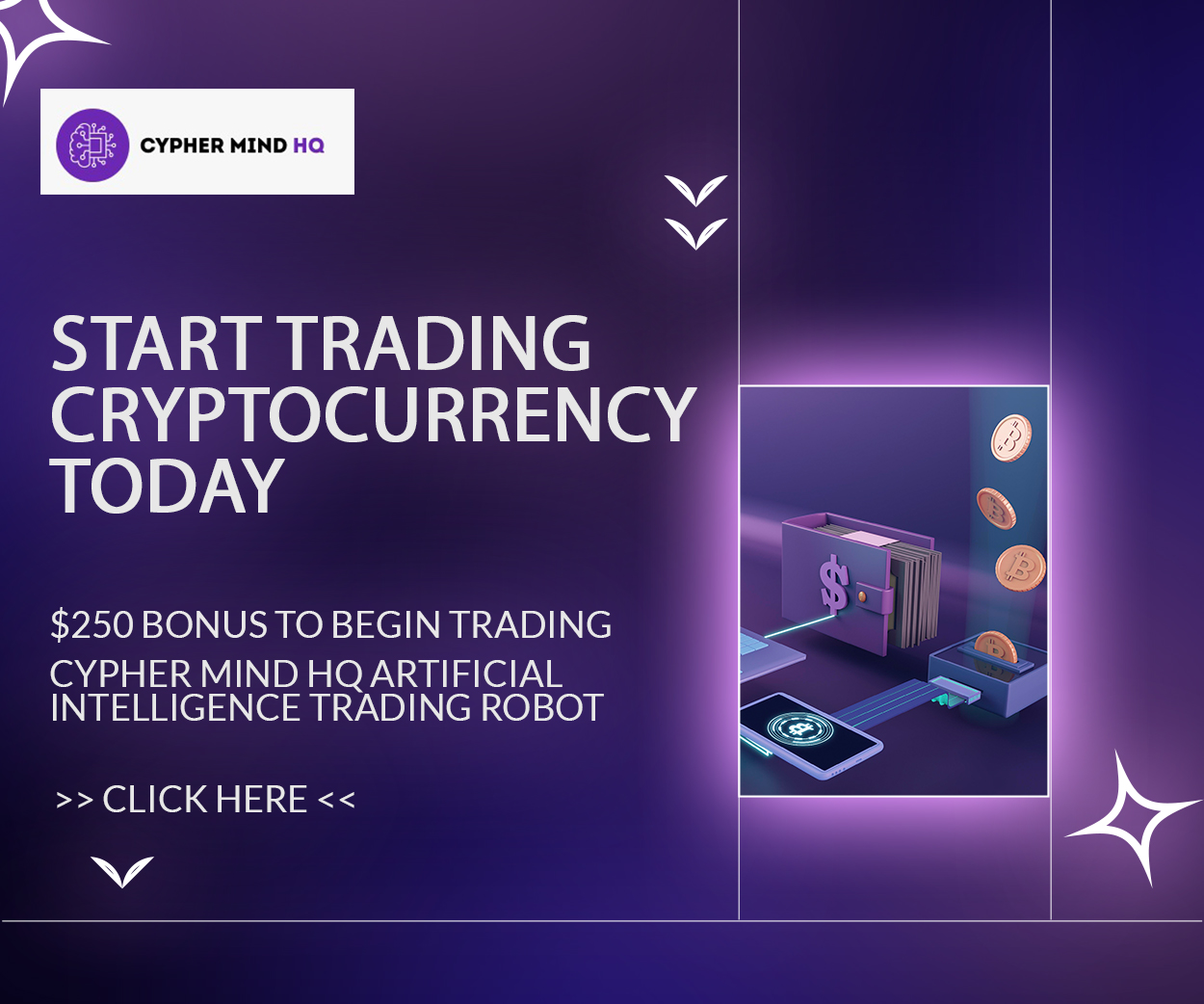 You have many other trading options available with this broker in addition to cryptocurrencies, forex indices, commodities etc. All the information is available on the website in detail.
IG Group Trading Platforms
One of the things that matter for a trader when opening an account with a broker is the platform. You can't have a pleasant trading experience unless the trading platform is a good one. One has to admire the fact that traders have all the trading platform options available for them with IG Group. Whether you want to trade using the world's most renowned trading platform i.e. MetaTrader 4, or a web based trading platform, you have those options available with IG Group. In short, your experience as you move from one device to another is smooth.
First, you will love the fact that IG Group has enhanced the MetaTrader platform's experience as well. If you don't know, MetaTrader 4 allows the brokers to add their own indicators and add-ons to the software to make trading a breeze for the traders. There are many indicators and add-ons on MetaTrader added by the broker to facilitate the traders. With these indicators and tools, every trading decision you take is a well-informed one. However, there is something even better than MetaTrader 4 that IG has for you.
You can take advantage of the web-based trading platform if you don't want to download anything on your device. A software that's available on the website is an excellent choice for a trader who continues to move from device to device. If you are using a computer in the morning and a mobile during the day, and a tablet at night, the web-based trading platform is the perfect choice for you. You will have the identical trading experience across all devices and you can access the platform from anywhere in the world. In addition to that, IG Group also offers the mobile trading applications.
With the mobile applications, you can trade on the go and keep an eye on the fluctuations on the market at all times. IG Group has designed its applications for smartphones and tablets. Whether you are on an iOS device or an Android device, you can download these applications for online CFD trading. There is no compromise on your trading experience with these applications. All the markets, trading instruments, and indicators and tools are available to you on the mobile applications as well. What sets IG Group apart from the rest of the brokers out there is that it has an additional advanced trading platform for the experiences traders as well.
Funding Your IG Trading Account
So, how comfortable is the overall experience of trading when you choose IG Group? First, you have to know that you have quite a few options available to fund your account. The most recommended way to put funds in your account is by using your debit card. When you pay from your debit card, you don't have to pay any fees on that transaction. Whether you use the MasterCard or Visa debit card, you will not have to pay any fee on them. You can also pay through the credit card. However, you will incur 0.5% fee with your MasterCard and 1% fee with your Visa credit card.
You have the option to send the funds directly into the broker's account from a local bank or by making an international transfer. You can fund the account using many different types of currencies including but not limited to AUD, GBP, and USD. The broker is careful about keeping the funds as transparent as possible. For that, only you can deposit funds in your account if the account you have opened on the website is in your name. If you are depositing funds in your account using a credit or debit card, you have to make sure that the amount is not less than $450 AUD.
However, you can deposit any amount in your account if you go with the bank transfer option. When it comes to withdrawing the money, you can receive the money back into the account that you used for funding your IG account. If you have used a debit card for funding the account, the remittance will come back into this very debit card.
IG Group Customer Support
For any broker that claims to be the best or one of the best, it has to prove that with its customer support. There are many brokers out there today that offer amazing features. However, when it comes to customer support, they are not that great. It is quite shocking that many of them are available to receive your calls only during the office hours. In some cases, you don't even have a phone number to call at. If you have an issue, you have to send an email or use the contact form on the website. Both these methods are extremely slow when you need urgent help.
With IG Group, you can contact the company in many ways. The best thing is that IG Group's customer support is available for you 24 hours a day. The only time they are not available is from 9pm Friday to 7am Saturday. There is a different phone number that you can call if you want to inquire about opening an account. However, if you are an existing trader and have any questions, you can use a different numbers that's available on the website as well. You can send your queries in the email as well. It is amazing that IG Group has put its contact number and email address on every page of the website.
Summarizing the Best Features of IG Group
There are many things for a new or experienced trader to love about IG Group. The first thing is that the broker works with extremely small commissions and spreads, so it is the trader who benefits in the end. At the same time, the margin requirements are quite reasonable as well. You can trade indices, forex, commodities, stocks, and most importantly, cryptocurrencies as well. You can choose your trading platform as you like. You have MetaTrader 4 available, which is the best trading platform known around the world. You can use the web-based platform or the mobile application from IG Group.
Customer support is definitely 9 out of 10. Most importantly, the website is very detailed and provides examples of everything so the new traders can understand things well. That's something you miss on most other broker websites. Account funding is easy. Last but not least, you should not be worried about security and trust issues because the company has been around for more than 40 years now and has more than 195,000 customers from around the world.
Final Thoughts
There are certain qualities that you have to look into when you are out searching for the best online broker. From the platform and financial assets to customer support, IG Group covers the ground pretty well for its traders. There is no doubt that IG Group is an excellent choice not only for new traders but those with years of experience as well. If you want to know whether it is a recommendable broker or not, the simple answer is yes.
ROBOT

RATING

PROPERTIES

TRADE

Free to use

88% Claimed win-rate




$250 Min Deposit




Accepts Debit and Credit Card

  Trade Now