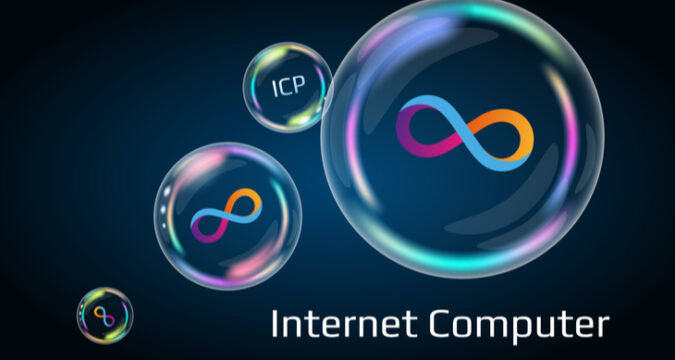 The Internet Computer project is among the innovations that the cryptocurrency market sees for now. Though the digital coin has been in the financial space for around two months, ICP has proven fiscal potential.
While writing this, ICP trades at $42.37 after gaining around 3.46% since yesterday. According to many analysts, now is the best time for anyone interested in buying ICP.
Price Analysis
According to the daily price chart, Internet Computer (ICP) appears to be on a bullish run.
Meanwhile, the MAs nears the bearish crossover border, indicating that bears attempt to rejoin the market. The 200-day MA looks bearish at $42.14 for the long-term price forecast.
Nevertheless, if the token sees rebounds from the MAs, bulls will gain the needed strength to take ICP above the resistance zone at $43. Moreover, $43.42 with massive actions.
For now, investors can take advantage of the ICP's condition to buy the token.
With its lows over the past sessions, it seems like the correct time for ICP to rebound, aiming at $59.52, its 29 June highs
Keep in mind that Dfinity, ICP's developers, proposed the blockchain's fork some months after launching Internet Computer.
However, the Dfinity team received intense criticism earlier as market analysts questioned the ICP token's drastic falls shortly after launch.
Though the asset has lost over half of its value since launch, Dfinity appears to make positive moves to trigger the token's comeback.
Dominic Williams, the Internet Computer and Dfinity founder, announced Badlands, a highly scalable blockchain. The executive stated that through the recent platform's blog post. The post declared Badlands as the Internet Computers sister network.
ICP holders will enjoy the token's airdrop. Also, the team will sell a portion of the asset to crowdsale, while the proceeds will facilitate development and research.
Should You Buy ICP?
At the moment, buying ICP tokens can be a viable idea. You only need to adhere to our recommendation to ensure a smooth crypto purchase. Firstly, create your crypto account with reliable dealers such as eToro. This social trading site had unique features and tools that investors can use to magnify their returns.
However, beware of the risks associated with virtual assets before trading.