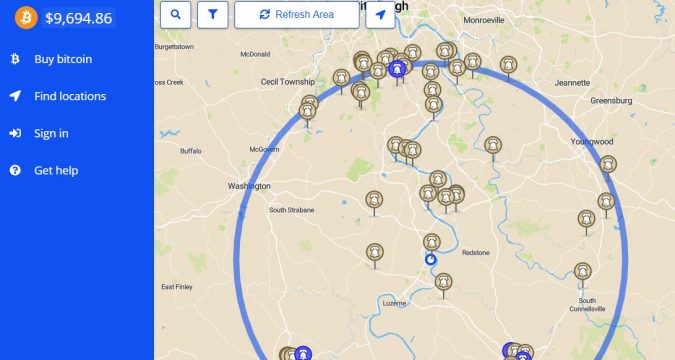 screenshot: libertyx.com
Buy Bitcoin with Cash
Buying Bitcoin with cash is now possible for consumers in the United States as America's biggest network and operator of Bitcoin ATMs LibertyX is now offering users to buy bitcoin with cash at around 20,000 retail locations in the US. These locations also include the most famous pharmacy chains and stores.
According to the article report of PR Newswire published on June 22, 2020, consumers in the United States can buy bitcoin with LibertyX using their cash at the famous stores including 7-Eleven, CVS Pharmacy®, and Rite Aid stores all around the nation.
Use cash and buy #bitcoin with LibertyX at 20,000 7-Eleven, CVS Pharmacy®, and Rite Aid stores nationwide. 0% conversion fees through 7/31/20. Sign up today! https://t.co/jrj6Pg5VkM pic.twitter.com/9Aj1kQ93kB

— LibertyX (@libertyx) June 22, 2020
In order to buy bitcoin (BTC) with LibertyX using cash, you are required to download the LibertyX application and then make a free account there by signing up. Once you have made your account, you can start purchasing Bitcoin via app following some simple steps.  
As per the report, LibertyX is offering "20,000 cash-accepting retail locations". The CEO and Co-Founder of LibertyX, Chris Yim says that their company is proud to offer such kind of service as users can now buy bitcoin easily from their nearby local store.
'Buying Bitcoin is as easy as scanning a barcode'
CEO Chris Yim is of the view that the leading digital coin Bitcoin is considered to be one of the most interesting innovations over the course of the last ten years. Yim says that nowadays buying Bitcoin has become as easy as you are scanning a barcode during shopping. Explaining his view in a statement, Yim said:
"Bitcoin is one of the most exciting innovations over the last decade, but adoption has been limited by trust and accessibility. We wanted to expand our footprint so anyone can buy bitcoin at familiar locations they drive or walk by daily. Now, everyone is only a few miles away from owning bitcoin and becoming part of its global community. Buying bitcoin is as easy as scanning a barcode while shopping for groceries."
LibertyX platform was developed in the year 2013 and since that, it is providing services to its users. It has around 25,000 locations. This Bitcoin ATMs operator has now given consumers an opportunity to purchase BTC via debit cards as well as in-person using cash.