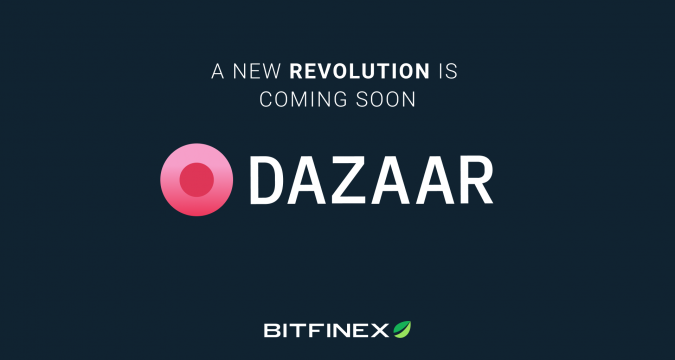 Dazaar P2P Data Protocol
Nowadays, we see almost on a daily basis a new innovation being introduced in the crypto space, the crypto exchange Bitfinex also seizes the opportunity and comes up with a new innovation. The exchange is introducing an open-source P2P protocol for data screaming called Dazaar.
As per the official announcement made by the Bitfinex exchange, the Dazaar peer-to-peer (P2P) data protocol will give the crypto community an opportunity to hold the power to control their data. Also, through this protocol, users will be able to access and share their information easily.
Dazaar is scalable and fast
Dazaar is different from other data sharing networks according to the company's announcement because it majorly focuses on speed, hyper-scalability, decentralization, and user-privacy. According to the company, this protocol has been developed as an extension to the Hypercore protocol therefore it is very fast and scalable.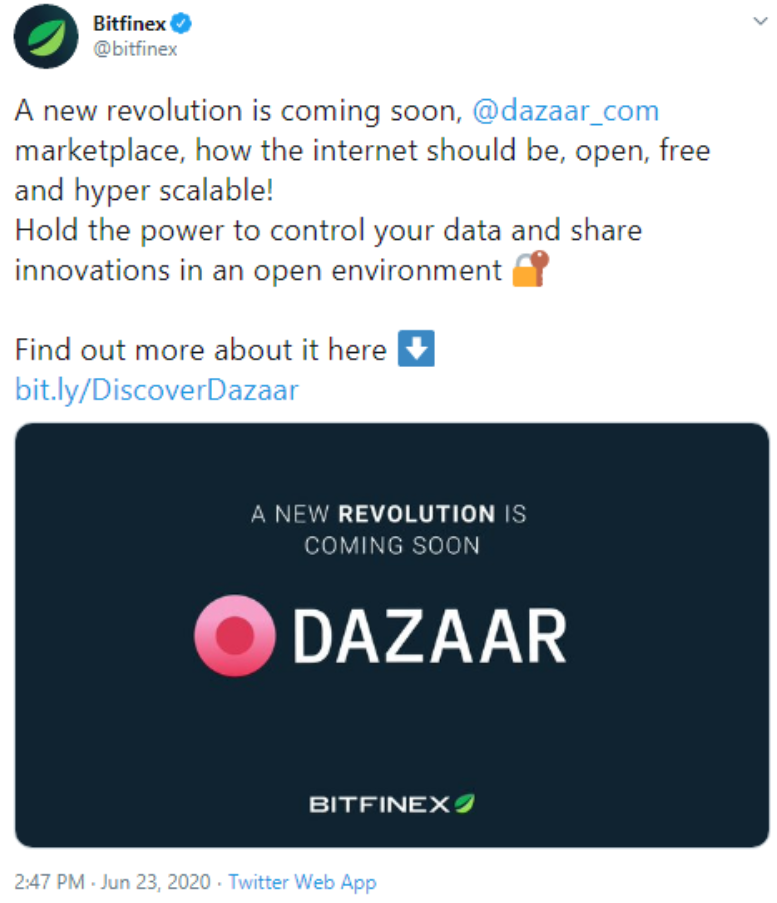 Apart from this, a layer has been integrated into Dazaar which helps users remove the need of a third party for the monetization of data. Showing flexibility in the payment methods, this protocol supports cryptocurrency as a payment method. This means that any crypto asset can be used for payments. The company says in the announcement post that this will build interest in people to use Dazaar more and more as the company states:
"We believe not only will it encourage more people to use Dazaar, but also introduce those unfamiliar to the world of cryptocurrency at the same time as it removes a barrier to entry which requires users to only use a project's platform token for payments."
Anyone can set up live broadcasts via Dazaar Vision app
Moreover, the Bitfinex exchange has also introduced a live video-streaming application Dazaar Vision which is built on this open-source protocol. The benefit of this desktop application is that anyone can arrange live broadcasts via this app without having the need to sign up.
According to the announcement of the company, the crypto exchange is launching Dazaar on June 25, 2020.