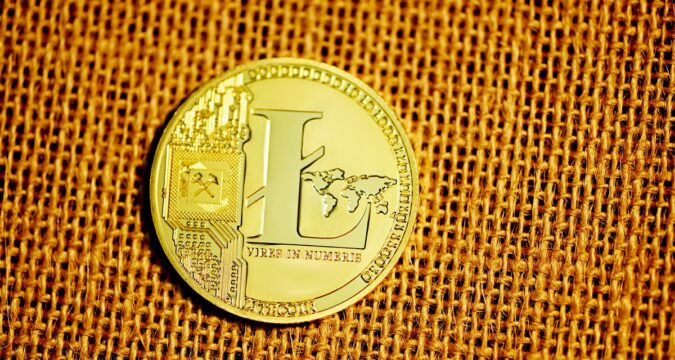 Briefly-
Litecoin saw its transactions bouncing back from 100,000 lows early on the month to more than 140,000.
Analysts attribute the increase to the LTC Visa card launch and the Verifone and BitPay partnership.
Cryptocurrency transactions involving Litecoin (LTC) have surged remarkably over the past few days. The altcoin has seen surged popularity in the payment sector. LTC's transactions increased from around 100,000 early this month to near $140,000 in a few days. Analysts believe that the increase followed the launch of $LTC Visa debit cards recently. With that, the alternative coin achieved more use cases.
Increased Convenience with LTC Visa Card
Litecoin joined the financial space two years after BTC's launch. The alt aimed to facilitate cheap and quick cryptocurrency transactions. Litecoin Foundation declared LTC Visa debit launch, partnering with Unbanked financial firm to help the alternative coin attain its objectives.
Participants believe that the increased transactions come as the new Visa card ensured ease of use. Litecoin reported that the card registration takes less than five minutes. Moreover, there are only three steps to complete the signup process.
An interested user would need to sign up for an LTC account, deposit some $LTC and complete the KYC policy. After that, they will receive a virtual Litecoin Visa card. Users can use the card to transact with around 50 million digital businesses that utilize Visa.
LTC Surged Use Cases and Verifone/BitPay Partnership
Litecoin developers designed an altcoin to introduce Proof-of-Work and support aster payments. The crypto joined the financial space in 2011, two years after Bitcoin's launch. Its similarities to BTC in use case and structure made the alt a digital silver to BTC's gold.
For now, Litecoin supports payment for nearly 3,111 businesses globally, a high increase compared to last year's 2,230. That might be due to increased cryptocurrency acceptance as financial participants searched for safe payments during the COVID pandemic. Data shows that it comes second after Bitcoin in merchants' endorsements.
On 25 October, it tweeted about its BitPay/Verifone partnership. BitPay is a digital payment provider handling more than 60,000 transactions every month. It involves crypto coins such as BTC, ETH, and LTC. Meanwhile, Verifone handles nearly $440 billion transactions each year. The partnership also contributed to the sudden surge in LTC transactions.