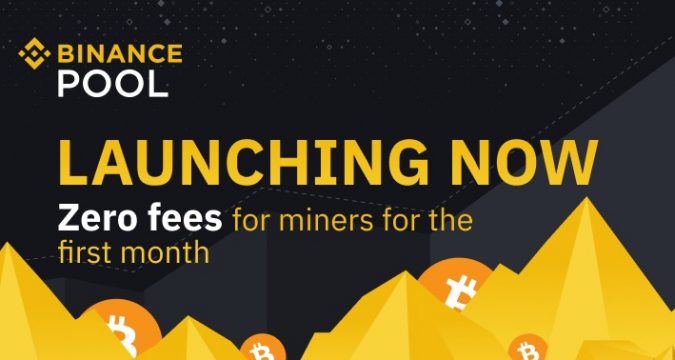 Binance Mining Pool Concerns
One of the largest crypto exchanges, Binance, has rolled its cryptocurrency mining pool before the rewards cut event. The entry of the biggest crypto company in the mining industry has raised many concerns about the decentralization nature of the cryptocurrency.
In terms of trade volume, Binance makes its name in the top crypto exchanges of the trading world. The company is expanding its operations to those regions which are far away from the crypto reach. But the firm is also gaining authority in the crypto and blockchain sector. For example, recently, Binance acquired the largest crypto data tracking site, CoinMarketCap, in an undisclosed deal.
When Binance acquired CoinMarketCap, the crypto community criticized the company and considered this initiative to achieve centralization, which is against the basic ideology of the blockchain, the technology underlying the crypto assets. This allegation becomes more severe when Binance announced the launch of Binance's mining pool.
Competition with other Exchanges' Pools
The first competition of the Binance's pool is with the mining pools of the other crypto exchanges such as OKEx and Huobi. The share in global hashrate of both exchanges dumped in a reasonable amount after the entry of Binance. OKExPool's share in global hashrate dropped 6.74% in April while Huobi's share dumped 5.92%.
Being a giant crypto firm having the largest trade volume in the market, it could drive the price upward whenever it wants. In the podcast- HASHR8- focused on mining, director of business development at SlushPool, Edward Evenson, said:
"When you have 80,000 BTC on reserve, it becomes pretty easy to do whatever you want, especially when you're vertically integrated across a bunch of different sectors of the industry."
Is Geography an Issue?
Another concern is that Chinese companies are controlling the major portion of the mining process. The major focus of the Binance's pool is also toward Chinese mining markets. The security of the top digital is in the hands of one country which could lead towards centralization, and centralization is evil in crypto and blockchain world.
Thomas Heller, global business director at F2Pool, said:
"The people who launched Bitcoin companies in Asia, such as pools or manufacturers, are Bitcoiners. They're no different to Bitcoiners in Europe, North America or elsewhere."
The dangerous thing for the mining network is that the security decrease when major hashrate portion goes to one pool. To ensure high security, the global hashrate must be controlled by pools that have true intentions for crypto growth and adoption.