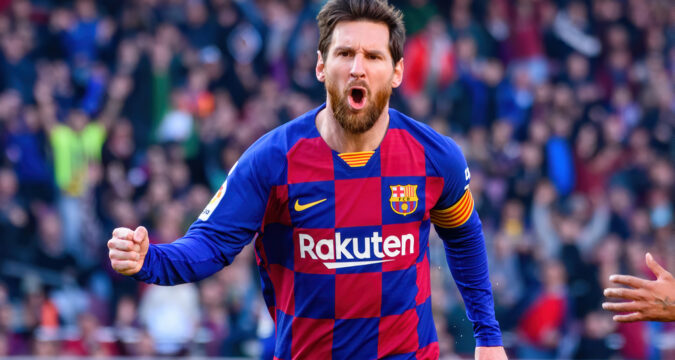 It seems like everyone wants to join the crypto craze nowadays, and PSG is not an exception. Does the French club want to create attention?
Keep in mind that the two-year contracts allow Messi to earn about $41 million per year. Now, what will the PSG fan token mean to the star?
The club's partnership officer stated that PSG had enjoyed success in its interaction with Socios.com. With the deal, PSG's brands will achieve global access as the team increases its revenue sources.
CMC shows that PSG Fan Tokens surged from $22 on August 6 to trade over $61 on August 10.  All the price reactions followed Messi's transfer.
Argentine soccer legend Messi's arrival to PSG included payments in crypto fan tokens. That is according to reports from a reliable source. Such updates undeniably improve the token's mainstream. Keep in mind that Messi joined the French side on Tuesday.
The club admitted that Socios.com, PSG's token provider, supplied the crypto included in Messi's signing fee or welcome package.
Though the club failed to disclose the crypto percentage in the deal, they declared that the star received many tokens.
Also, the source did not reveal the total financial package.
Fan tokens are crypto coins that give users voting rights on matters associated with their team.
Italy's AC Milan and EPL's champions Manchester City are other soccer teams that launched crypto coins this year.
Remember, fan tokens are tradeable on exchanges similar to BTC and other cryptocurrencies.
They also exhibit crypto features such as wild fluctuations, the reason financial regulators appear to warn investors against the tokens.
PSG declared that its fan token witnessed high volume trading since Messi's report to join the team surfaced.
It stated that the latest transfer window had created increased interest in the club's fan token. Such positivity saw $PSG's trading volume surging past $1.2 billion before the Argentine move.
Fan token price changes can slightly relate to the results or field performance of the players.
With $52 million in market cap, PSG's token surged more than 130% in five days due to Messi's transfer speculations. That had the asset trading at its ATH on Tuesday, above $60.
However, $PSG lost some of its value to hover at $40 (coinmarketcap data).
Let us interact in the comment section.
Christian Bertrand / Shutterstock.com