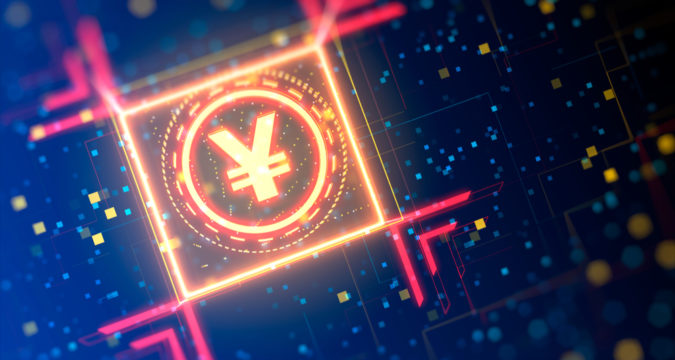 Transactions in Digital Yuan have grown significantly during its testing phase. According to the Governor of the People's Bank of China (PBoC), the country's central bank, over four million transactions have been processed so far in digital yuan pilots. Yi Gang said that an amount of more than two billion Yuan worth approximately $300 million was transacted in these separate transactions.
As reported by Bloomberg on November 2, Yi Gang has provided more details over the ongoing pilots of the country's Central Bank Digital Currency (CBDC). While speaking at the Hong Kong Fin-tech Week conference on Monday, Yi Gang said that the pilot program of the Digital Yuan is being conducted successfully. He claimed that pilots of the country's digital currency have been running smoothly so far as the testing phase saw the transaction of over 2 billion Yuan.
He said that challenges for central banks mostly arose during the COVID-19 pandemic when the need for digital banking got accelerated as they struggled for maintaining the need and safety of users. Yi said that it is really challenging for banks to protect the personal information of users.
Known as Digital Currency Electronic Payment (DCEP), the central bank digital currency of China is far away from its launch as PBoC Governor said that it is still in its initial stages. According to Yi, the country should need to create a legal framework for Digital Yuan. For this purpose, he said, the People's Bank of China will have discussions with central banks and regulatory authorities from across the whole world that aim at developing regulatory frameworks for central bank digital currencies.
The first pilots of the Digital Yuan were initiated by the country's central bank in the month of April this year. Initially, these trials were conducted across four big cities of the country including Xiongan, Shenzhen, Suzhou, and Chengdu. However, later on, the bank brought the pilot trials of the digital currency across other major cities as well such as Macau, Guangzhou, Hong Kong, and some others.