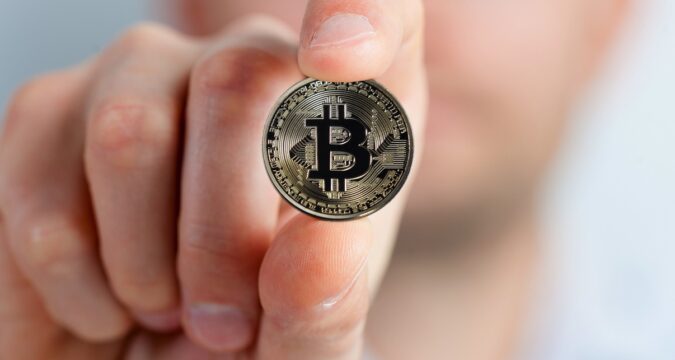 Aaron Rodgers, an American footballer, playing for Green Bay Packers, has received his first ever Bitcoin payment towards his due remuneration. The first thing he did after receiving Bitcoin payment was to offer a million dollar give-away through his crypto payment app, Square Cash, which will be distributed amongst his fans. He states that he is a firm believer of Bitcoin and that Bitcoin's future is bright as sunshine.
Aaron Rodgers is a famous American footballer, hailing from an NFL's team called "Green Bay Packers", where his placement is "quarterback". On 3rd November, 2021, it was reported in the local American print media, that Rodgers had been tested Covid-19 positive in the past week.
Resultantly, he will not be able to play at least for some time and his place has been taken by Jordan Love. Green Bay Packers is however the best football team in NFL and Rodgers is the team's best and most popular player. At best, he can make a comeback on the playing field not before 13th November, 2021.
While Rodgers is at home, serving quarantine, he has been very active on social media platforms and even making some very important decisions also. One of the decisions he has made during quarantine is that he has demanded his remuneration to be paid into Bitcoins. Thereafter, on 1st November, 2021, Rodgers had posted a video clip in which he told his fans about demanding his salary to be paid in BTC.
He gladly apprised fans that his wish has come true and that he has received first Bitcoin payment ever towards his remuneration. He also thanked the Square Inc., for making the Bitcoin payment possible through its app called "Square Cash App" However, the video message of Rodgers did not end there. He commented that the future of Bitcoin is as bright as sunshine and this is why his belief in Bitcoin is stronger than a brick.
He added that he is pleased and wants to share the moment of his joy with his fans. He then told that he has asked his crypto partner app, Square, to share one million dollar from the money amongst his fans. All that is required of Rodgers's fans is to respond to his Twitter message as has been specifically instructed in his video message.
Prior to the kicking off 2018's American football season, Rodgers had signed a four year contract with NFL's Green Bay Packers. Under the contract, Rodgers was to be paid US$ 134 Million. As part of his salary, monthly income was however due recently which comprised of US$ 1.1 Million.
However, he decided to receive the salary in Bitcoins and then dedicated the money to his fans. He is committed to lend his relentless support for the Bitcoin in the future as well.