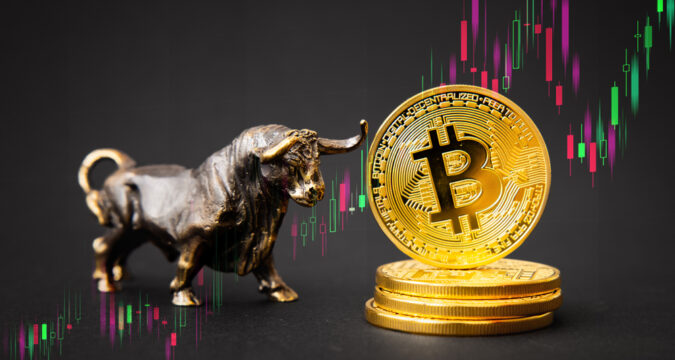 Bitcoin managed to surpass the $47,000 resistance level in the last few hours as it nears the psychological zone at $50,000.
Friday sees the crypto market performing well as most tokens noted upsurges. That way, they managed to recover previous losses and fulfilled the pessimistic prediction of most crypto enthusiasts. The total crypto spectrum suffered losses over the past day following China's FUD.
BTC Rises Past $47,000
October's first sessions have been positive in the crypto market. The overall crypto market capitalization managed to touch $2 trillion again. That was after most assets, including Bitcoin, noted considerable upticks.
The past 24 hours have witnessed Bitcoin rising by over 10%. The flagship digital currency has struggled around the $40,000 level at the start of the week amid looming downswings. However, Bitcoin has recorded impressive moves over the past two days, rallying past $45,000 to stand above $47,000.
If the overall crypto market and Bitcoin sustain their current outlook, Bitcoin might soar past $50,000 in the coming sessions or days. With that, the asset might gain momentum to rise towards its ATH position near $65,000.
Multiple analysts remained positive that Bitcoin would kick-start its upsurges regardless of the bearishness that dominated the market in the past days. Some maintained that the dominant token has what it takes to touch $100,000 before we end this year. For now, Bitcoin has to double its current value to attain the $100,000 target.
Bitcoin and other virtual currencies continued to witness institutional and retail adoption despite mixed market conditions. Institutions like MicroStrategy bought Bitcoin during the dip. Also, El Salvador made another BTC history after purchasing BTC when its value dipped towards $40,000. The prevailing market actions support their bullish views. If the market maintains its attitude, Bitcoin may rally past $50,000 in the days to come.
Altcoins Rally Too
As stated earlier, Bitcoin and the alternative assets saw uptrends in the past session. Ether, the dominant altcoin, hovered beyond $3,200 with its 9% surge in 24 hours. Binance Coin, Solana, and Polkadot gained by two digits during the recent market rise. Cardano, XRP, and Dogecoin also gained as most cryptocurrencies recorded upside price actions.