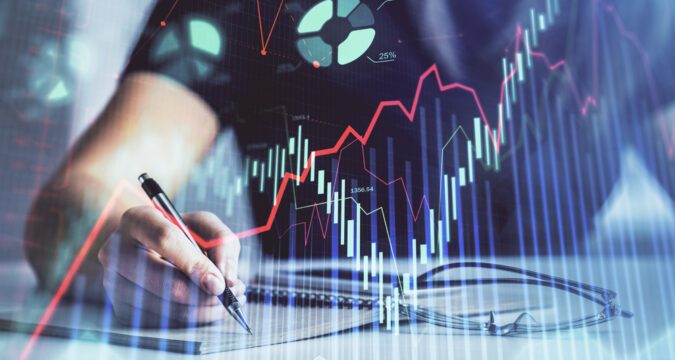 It was only a few years ago when Kanav Kariya, an engineering student, was studying for his exams in central Illinois. He always had a massive interest in crypto-related topics, which is why he was eager to join a trading group. Fortunately for him, he got his wish as he made it into the crypto business, getting the role of an intern. Sure, there is no denying that it was an entry-level position but there was a lot more to come down the line for Kanav.
As Kanav excelled at his internship position, his mentors and seniors began to take notice and thought that the boy could have a bright future in the crypto world. Fast forward, Kanav got put in charge of a massive crypto division that operates on a global scale. All of this only became possible because of Kanav's commitment and talent in the crypto field. While he was an intern, he came up with a variety of solutions that proved he deserved his place.
The promotion of this talented individual was announced recently be a renowned Chicago organization by the name of Jump Crypto. The brand is relatively new and has an asset division that has been operational for six years. In addition to that, Jump Crypto has over 70 employees that are part of the firm's software development and crypto trading divisions. It is also worth noting that Jump dedicated billions of Dollars to crypto because it believed there were massive benefits that could be gained.
Although there is no denying that the roots of this company are primarily in old-school Chicago, everything else is quite sophisticated and organized. What's most impressive about this company is that it has been involved in various projects, involving the creation of fundamental plumbing in the decentralized and growing finance industry. Some people also refer to this as DeFi and its main objective is to remove and replace most of the traditional finance that took place on smart contracts.
In most cases, these contracts would run on a variety of renowned blockchains like Solana or Ethereum. Once the news regarding Kariya's promotion was announced, he appeared in several interviews to talk about his aspirations. In most of these interviews, Kariya extensively discussed the endless possibilities that await people in the world of crypto. It became abundantly clear that he believed the crypto world had loads of potential and there was a lot to look forward to.
It is exactly because of this mindset why Kariya was chosen by his mentor to spearhead the company as he has ideas that could take the crypto organization to the next level.