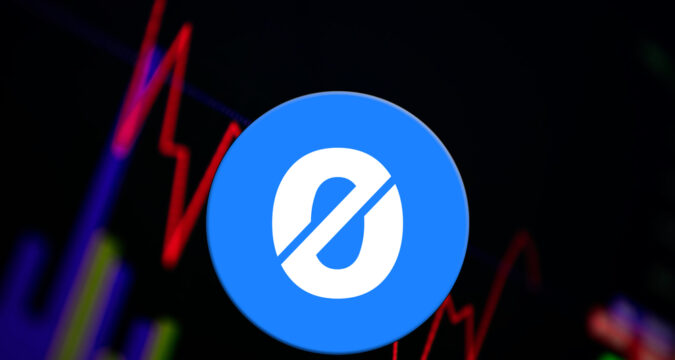 Briefly –
Origin Protocols decided to decentralize its network through its utility token OGN for increased community participation.
The Origin Protocol community responded positively, spending multiple OGN tokens in Dshop codebase by now.
The project launched the "ETHEREAL" collection to celebrate Ethereum's 5th anniversary on 3 August.
The lucrative developments had the OGN token hitting $1.19, its record high since May.
Origin Protocol offers a platform to build e-commerce applications and peer-to-peer marketplaces. With the protocol, developers can create their decentralized services on the ETH blockchain.
The project aims to create an extensive marketplace, leveraging IPFS (Interplanetary File System) and ETH (Ethereum) blockchain. That removes intermediaries in the equation. What about the platform's recent updates? Let's dive deep.
Recent Developments
To celebrate Ethereum's anniversary (ETH launched on 30 July 2015), Origin Protocol declared its partnership with Alotta Money, Don Diablo, and Trevor Jones.
The collaboration aimed to introduce the "ETHEREAL" collection to NFT fans. The upgrade featured high-end NFTs, music, traditional fine art, and programmatic art.
The Auction started on 3 August, running for two days. On that day, the project declared a vital step towards decentralizing its governance.
The platform launched the OGN governance to allow the community members to vote and suggest changes concerning Origin's products. Also, users can propose open-source codebase changes and take part in vital decisions in the business and the project's overall direction.
Future Events
Origin Protocols extends its plans for increased NFTs and DeFi adoption via its DeFi Weekly, a weekly program. The project will host Origin Dollar to discuss the details about the uses of Origin Dollar (OUSD), platform governance, functions, and developments.
Price Updates
OGN token registered lucrative moves since the ETHEREAL collection launch. That had most analysts attributing the coin's success to the platform's updates. Before the collection announcement, the OGN token had its price at $0.7786. At the moment, the asset value at $1.09, after surging to $1.19 on 16 August sessions.
The money-making moves saw OGNs volume increasing. On 2 August, the token's volume stood at $28 million, hitting $83.6 million on 16 August.
Origin Protocol ranks 140th, with its market capitalization hovering at $383.2 million.
Should You Care?
Origin Protocol aims to revolutionize NFTs and DeFi for easier access to anyone.
We have more recent crypto updates. Stay around.