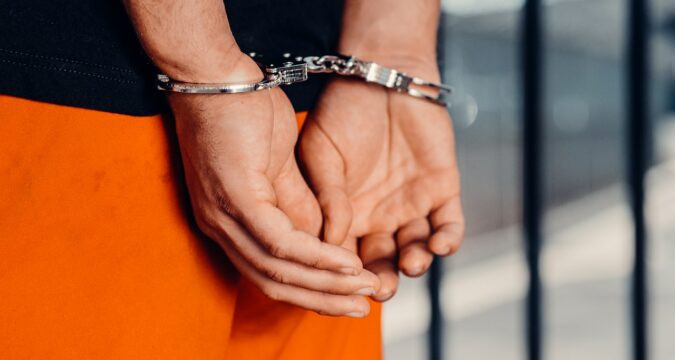 At least 19 male, as well as female individuals, have been arrested by the police in Hong Kong over their alleged involvement in a multi-million dollar crypto scam. Police are claiming that the arrested individuals were part of a fraud crypto scheme that victimized people from China, the UK, Taiwan, and Hong Kong. They deceived people by encouraging them to use fake crypto apps which they had publicized on several websites.
Hong Kong police have arrested 19 individuals who it believes are part of an international multi-million dollar scam relating to a crypto scheme. It has been alleged by the police that the arrested individuals had embezzled approximately US$ 11 Million in a fraud crypto scheme. The scam involved approximately 170 victims whose money was embezzled by the scam operators, said police. It was also intimated by police that the victims of the fraud scheme belonged to multiple countries. It was noted that the victims were from countries such as China, UK, Taiwan as well as from Hong Kong.
Police also revealed that all of the arrested individuals are between the ages of 18 to 30 and include female accomplices as well. According to Hong Kong police, they have successfully arrested the prime suspect who was in fact running the false crypto scheme. While the others were accomplices looking at the affairs of the false scheme in the capacities of managers, promoters, and technicians. Out of these 19 individuals, 10 of them were those who were directly involved in the scam.
Police informed that the culprits were running their crypto fraud scheme in rented premises located in Hong Kong. The fraudsters were so organized that they had hired young men and women also to publicize their fraud schemes on different websites. These hired hands gave an impression to the public that they had become part of the scheme. While doing so they claimed to have earned piles of cash, became owners of sports cars and even yachts.
The idea behind this strategy was to entice people to join the scheme by becoming an investing partner of it. The victims were then asked to deposit money in cash and in crypto into designated accounts and digital wallets. However, they required the victims to download certain apps from specified websites to make the transfer. The victims were deceived into investing with the fraudulent scheme while in actual fact the funds were going into the operators' pockets.
Crime Division Superintendent of Hong Kong Police, Tam Wai-shun, stated that investors were victimized on the basis of fake crypto apps and websites. However, after making the deposits, the victims realized that they were in fact duped and their monies were stolen.
The Superintendent further informed that the operation against the fraudsters continued for two consecutive days. Police have also seized cash, mobile devices as well as virtual assets from the possession of the arrested individuals.