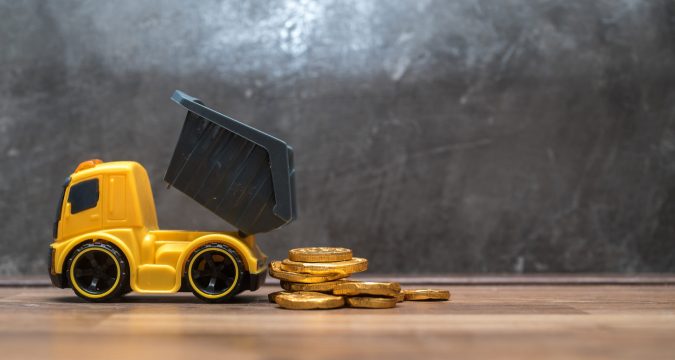 One of the largest cryptocurrency scams in history has been weighing on the price of some of the largest digital coins. According to Bloomberg, the PlusToken scandal in China were perpetrators dumped more than 2-billion in PlusTokens on the market, has created a dark cloud over the cryptocurrency market weighing on the price of Ripple, Litecoin and even Bitcoin. The technicals are pointing to lower price as Litecoin has broken down as negative momentum has started to accelerate.
ROBOT

RATING

PROPERTIES

TRADE

Free to use

88% Claimed win-rate




$250 Min Deposit




Accepts Debit and Credit Card

  Trade Now
Prices have Tumbled in the H2 of 2019
Litecoin has dropped more than 73% from its 2019 peak in late June, when Chinese authorities arrested multiple suspects in the pyramid scheme that promised returns as high as 600% and guaranteed that investors would receive additional benefits if they brought new members to their operation. Since that time, many believe that the PlusToken scandal has been one of the key factors that have been weighing on the price of some of the major cryptocurrency trading in India.
Bloomberg reports that PlusToken conspirators have sold about 25,000 Bitcoins and another 20,000 Bitcoins are spread out across more than 8,700 anonymous crypto addresses. Additional coins such as Ether were also used to defraud investors, which has expanded the negative press digital coins have received since the scandal broke.
Block Chain Not a Help
While a journal process which creates the transparency of the decentralized ledger technology that powers cryptocurrencies makes it easier to monitor transactions, the anonymous nature of the accounts to mask movements makes cryptocurrencies still very attractive for criminal behavior. According to Bloomberg, many of the transactions were conducted through mixing wallets. These are digital wallets that offer coin shuffling services that make it nearly impossible for anyone to identify the owner of the digital wallet. Bloomberg reports that Chainalysis suspects that over-the-counter trading desks that deal directly with individuals outside of exchanges are helping to launder the cryptocurrencies.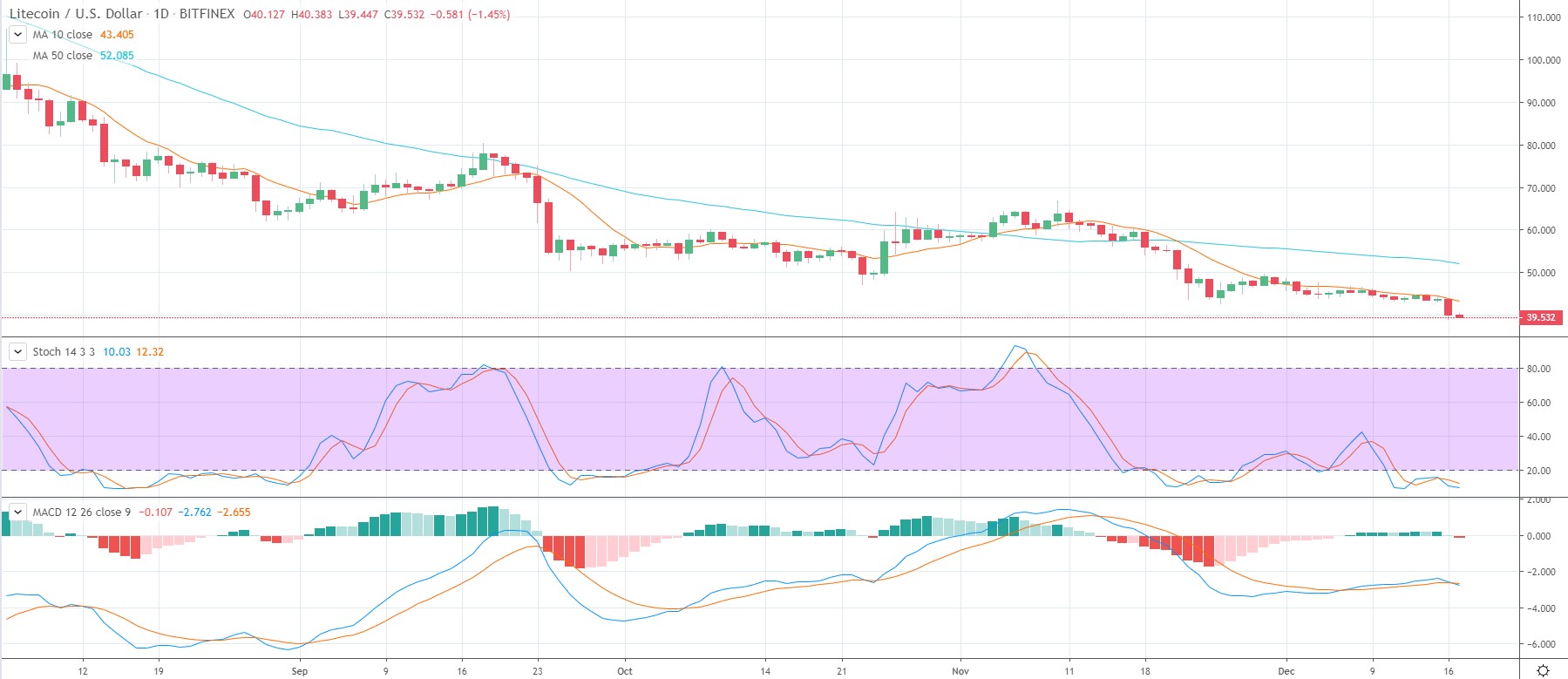 Technicals
Litecoin prices remain under pressure and continue to face the cloud cover of the PlusToken scandal. Prices are poised to take another leg lower as momentum turns negative. Medium-term momentum has turned negative as the MACD (moving average convergence divergence index) generated a crossover sell signal. This occurs as the MACD line (the 12-day moving average minus the 26-day moving average) crosses below the MACD signal line (the 9-day moving average of the MACD line). The MACD histogram is printing in the red with a downward sloping trajectory on the MACD histogram which points to lower prices for Litecoin.
Short term momentum has also turned negative as the fast stochastic generated a crossover sell signal. The only caveat is that the fast stochastic is printing a reading of 10, which is well below the oversold trigger level of 20 and could foreshadow a correction in the price of Litecoin.
ROBOT

RATING

PROPERTIES

TRADE

Free to use

88% Claimed win-rate




$250 Min Deposit




Accepts Debit and Credit Card

  Trade Now