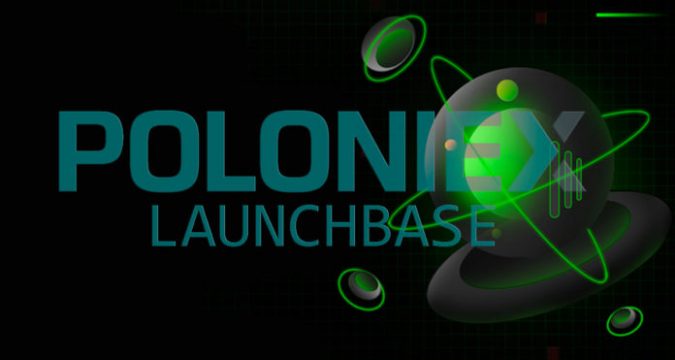 LaunchBase Poloniex Token Sale Platform
The cryptocurrency exchange Poloniex launches its ''token sale platform'' called LaunchBase. The platform is established to showcase decentralized crypto projects and to help them grow faster. The Tron's stablecoin project is the one to be released via Poloniex's token launching site.
ROBOT

RATING

PROPERTIES

TRADE

Free to use

82% Claimed win-rate




$250 Min Deposit




Accepts Debit and Credit Card

  Trade Now
It is more than just ''token issuance platform''
According to the exchange, it is more than the ''token issuance platform'' as it will assist blockchain projects to expand and hit more users, adoption. ''Poloniex will also offer professional advice and guidance to help these blockchain businesses gain traction and adoption,'' the announcement reads.
In an announcement on Sunday, Poloniex said;
''The LaunchBase platform will collaborate closely with projects, community members and industry-wide partners to seed and promote the adoption of quality cryptocurrencies worldwide, including via the sale of tokens to eligible participants on the Poloniex platform.''
Tron's Stablecoin-USDJ
The Tron Foundation recently announced the launch of JUST, the stablecoin lending site, where users can use TRX tokens as collateral to get stablecoin, USDJ. LaunchBase accepts the Tron's stablecoin system as its first decentralized blockchain project.
''LaunchBase has selected as its first project a TRON-based stablecoin lending platform called JUST, and its associated token JST. JUST is a decentralized lending platform where users can stake TRX via JUST's CDP portal to generate USDJ, a stablecoin pegged to USD at a 1:1 ratio,'' Poloniex added.
Justin Sun named token after his name, JUST. However, he was criticized by some twitter fellows for naming the project after his name. This is because this can lead to the direction of centralization, which is a sin in the blockchain community.
Sun tweeted on April 4:
''Djed, the testnet of the TRON stablecoin platform has successfully completed the testings. We are excited to announce that we decided to upgrade brand from Djed to #JUST (Token: $JST Stablecoin: $USDJ) and launch the mainnet on April 4th.''
Poloniex is the first one to release its IEO platform, as many other top exchanges are already offering this service including, Binance, Huobi, and OKEx.
ROBOT

RATING

PROPERTIES

TRADE

Free to use

82% Claimed win-rate




$250 Min Deposit




Accepts Debit and Credit Card

  Trade Now