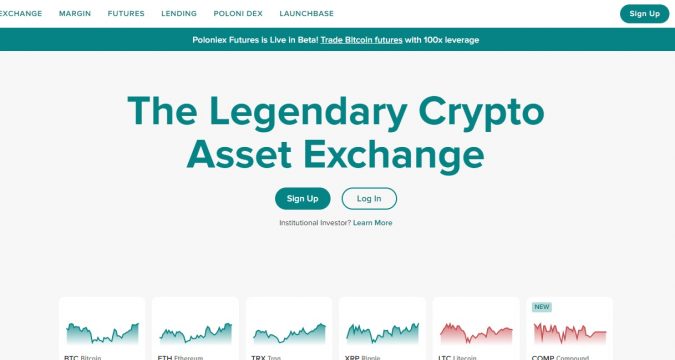 Poloniex
Summary
Due to its clear interface, the exchange is an excellent starting point for beginners, as well as more experienced traders. It takes just a couple of minutes to sign up and start trading, so use it to your advantage. Those who want a reliable exchange platform, I have no doubt Poloniex is the best for you. Because, it offers an excellent option such as an industry leading number of crypto currency pairs and additional features such as margin trading.
Poloniex Review
When you want  to make huge profits as a trader or investor, what comes to your thought first is which trading platform should I use?
According to a layman understanding, a trading platform is a computer software program that can be used to place orders for financial products over a network with a financial intermediary. These products include stocks, bonds, currencies, commodities and derivatives amongst others with a financial intermediary such as brokers, market makers, investment banks or stock exchange.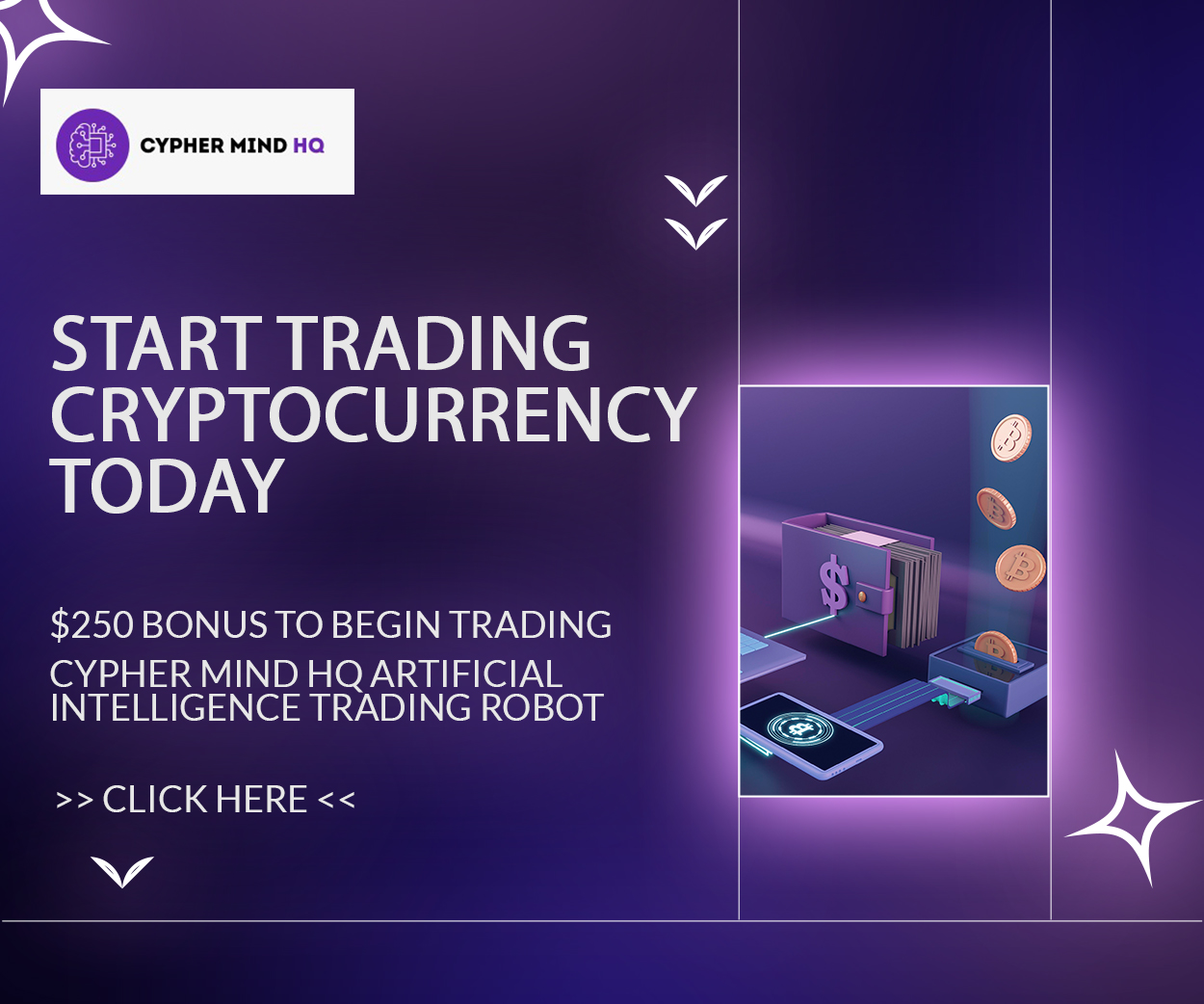 There are many platforms out there, with some of them been real while some are just scams. These scam platforms defraud people and make them lose confidence in assets trading. In order to get a good and reliable trading platform, you must make sure it is not scam and that is what I am going to do in this article, guiding you into one of the best trading platforms.
Poloniex like most currency exchanges, uses a proprietary web-based trading platform. It is well designed with a user-friendly trading screen.
A QUICK REVIEW OF POLONIEX .
BROKER

Poloniex

WEBSITE

m.poloniex.com

COMPANY TYPE

For profit

CRYPTO TRADING

Available

CUSTOMER SERVICE

24hrs

Telephone, email, live chats

SECURITY

KYC, anti money laundering policy

DEPOSIT OPTIONS

Crypto currency

PAYMENT METHOD

Cryptos

SUPPORTED CRYPTO CURRENCIES

Bitcoin, dash, ethereum, litecoin and many more

TRAFFIC

Ranked 25,601 among websites globally based on its monthly visitors
Founded in 2014, in U.S by TRISTON, Poloniex is a crypto currency exchange with advanced trading features. Poloniex trading platform offers everything you need when getting started with trading, making it an ideal choice for beginners.
In 2020, choosing the right exchange for you can be a daunting challenge. With several hundred exchanges in operation today and new ones launching practically every week, it can seem like an impossible task to sift through an almost never ending list of exchanges to find the one that best fits you. That is why I will guide you through in choosing a best trading platform- POLONIEX.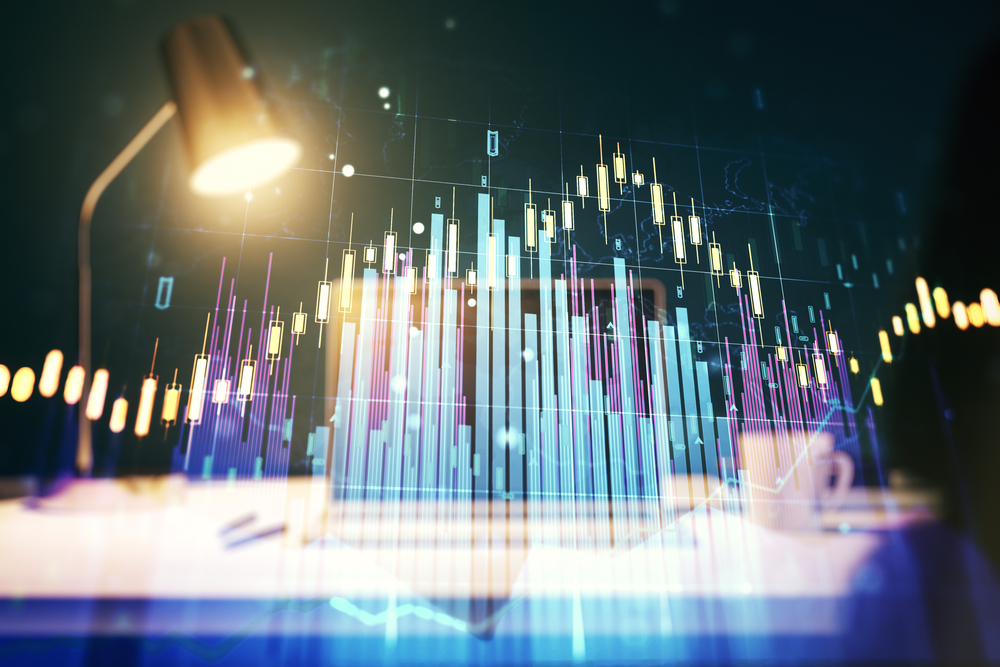 Exchange usability is something that Poloniex does well. The range of screens, windows, and boxes it offers may confuse a more inexperienced trader at first. In contrast, an experienced trader may enjoy a great deal of flexibility and power in how they go about their crypto trading, be it spot, margin trades, lending, or participating in crypto project crowdfunding.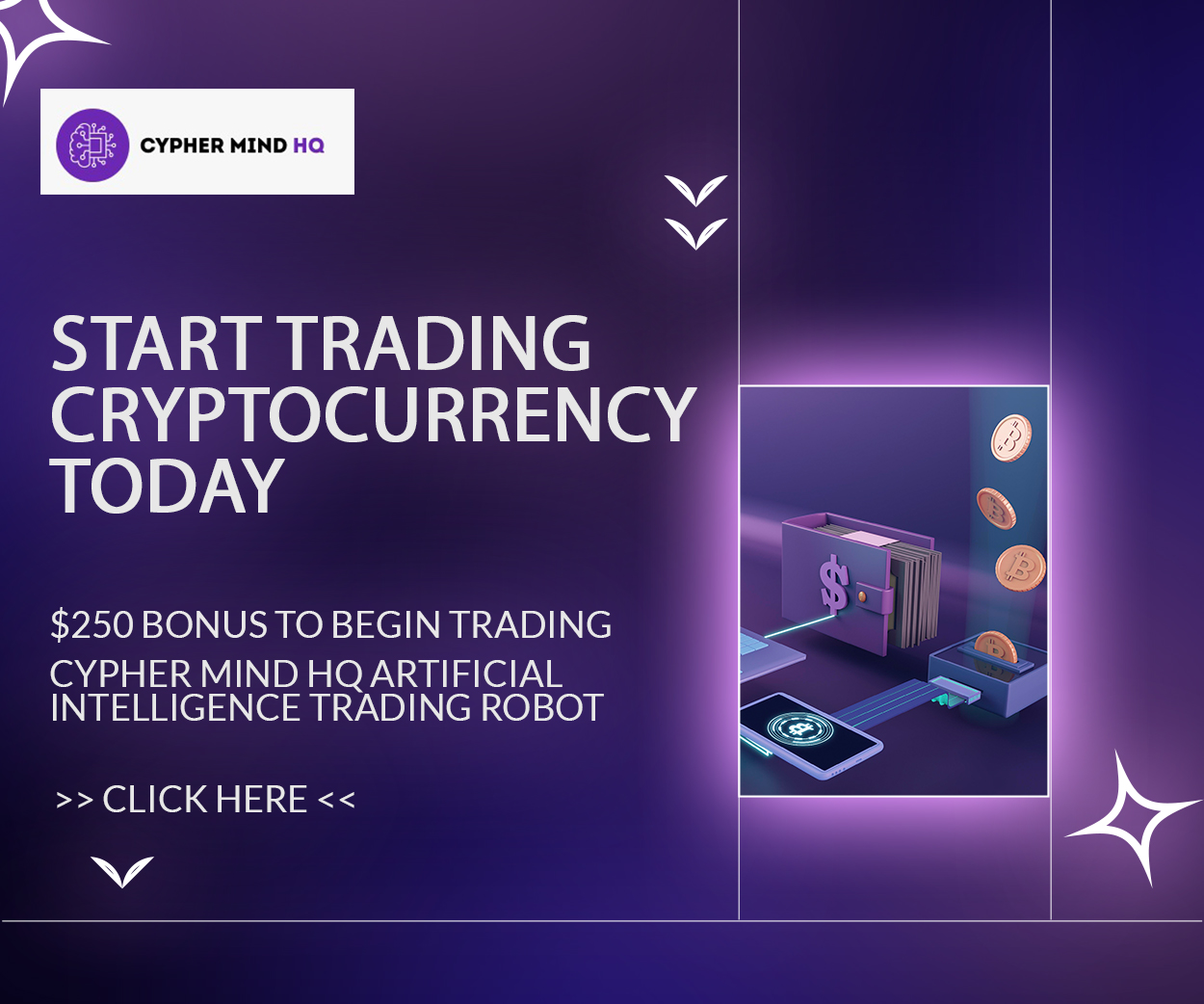 Security is very essential when it comes to trading, that is why Poloniex has made it sure to provide it's client with durable security. Enhancing further, it has provided a very straightforward verification which contains three levels. 
Poloniex does not force you to pass KYC checks, so with your email you can start trading.
Supporting many altcoins, relatively, it has become a popular exchange because of its low fees making it easy for traders to enter into the financial market with no stress.
You can also conduct low fee margin trading with a 2.5x leverage aside from spot trading. And it also supports margin lending, that is you can earn passively by lending your crypto assets with interest.
Lending of assets can also be done if a client chooses not to trade.
Poloniex executes trade by connecting buyers and sellers.
When a customer creates a trade, they are either buying from a sell order book or creating liquidity within the order books by creating limit orders.
In 2018, Circle — a Boston based cryptocurrency-focused financial services firm  acquired Poloniex in a deal reportedly valued at $400 million. Since the acquisition, Poloniex has made improvements to its customer services department.
Circle has since partnered with Coinbase to launch a stablecoin known as USD Coin (USDC), which operates on the Ethereum network and is pegged to the US Dollar.
The partnership also led to the foundation of the Center Consortium, a joint venture between the two companies, which aims to standardize fiat currencies on the internet by establishing a worldwide governance framework to help with the mainstream adoption of fiat-backed stablecoins.  Trades are executed fast due to its more than $10 million in daily transaction volume and high-speed matching engine.
In order to cater to the growing mobile market, Poloniex launched its own mobile app in July 2018. This is available for both iOS and Android. It has relatively good reviews as far as trading apps go, with over four star ratings on the Google Play Store. This mobile app features the same security checks as the exchange online interface  ensuring your funds are equally well protected.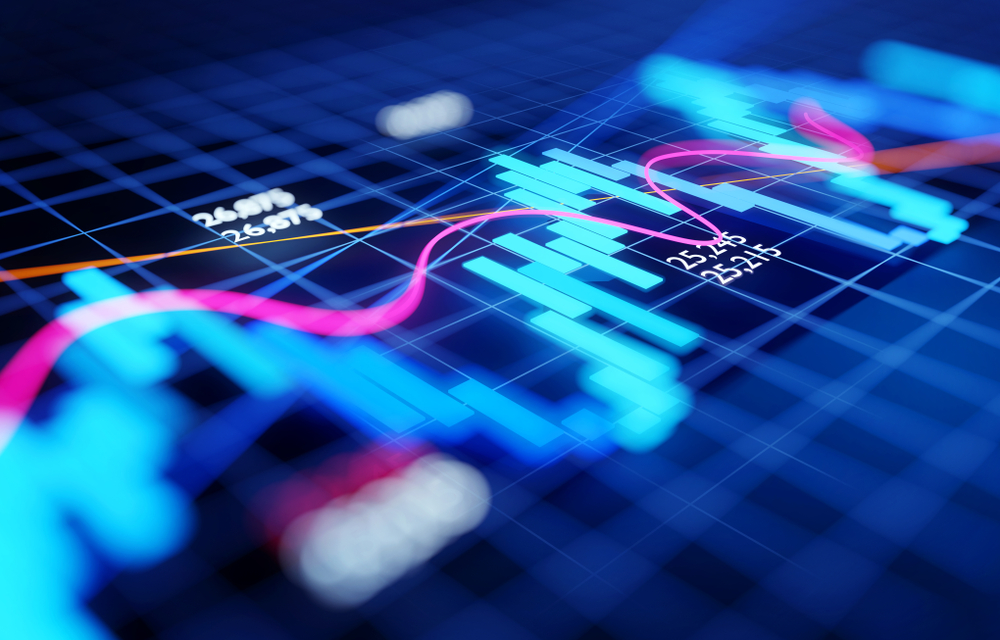 Poloniex also has a robust API in place that allows third-party app developers to securely integrate their own apps with the trading platform without compromising user funds or data , a feature numerous automated trading tools have already taken advantage of. Lending on Poloniex is relatively simple to understand and the exchange provides materials to help users understand the benefits and risks that come with the feature.
Loans on Poloniex are collateralized using the borrower's account balance, protecting the lenders against default. This feature gives margin traders access to additional funds to enhance their returns on their margin positions. However, this feature is considered quite risky for borrowers and so should typically be avoided by inexperienced traders.
UNIQUE SERVICES OFFERED BY POLONIEX
Easy registration 
Most times, many traders out there face difficulty in registration when it comes to trading platforms, but with Poloniex, be rest assured that your registration is smooth and easy. Poloniex offers a user friendly operating screen thereby making it easy for traders, especially beginners to go through a smooth registration.
Poloniex fees
The trading fees on Poloniex are arranged as a maker-taker fee schedule, with trades that add liquidity to the market (makers) being subject to lower fees than trades that remove liquidity from the market (takers). In addition to this, Poloniex is one of the many exchanges that offer volume-based trading fee discounts — reducing both maker and taker fees for accounts that meet certain 30-day volume thresholds.
For all accounts that achieve under $500k in trading volume within a 30-day trailing window, Poloniex charges 0.10 percent for maker trades and 0.20 percent for taker trades. This maker-taker fee schedule reduces if more than $500k is achieved in 30-day trade value, falling to as low as 0.00 percent for the maker and 0.10 percent for taker trades if more than $30 million in trade volume is achieved.
The maximum amount you will pay is 0.25% and the taker always pays more than the maker. The maker is the person that provides liquidity while the taker is the person who takes the price. 
You will also notice that as you start trading more, the fees goes down. This is based on the amount you trade every 30 days. 
Referral bonus
Whether you're a trader or not, you can invite your friends to join Poloniex and earn from their trading fees. You'll earn 20% on your friends' trading fees and they'll earn 10% back. 
Share your referral code with your friends, family, and on your social networks. Every person who signs up using your code will be another person you can earn from.
The more you share the more you earn. Each Poloniex customer can invite as many friends as they want! There is no limit to the number of referrals one account can have.
Both inviters and referrals are eligible to receive rewards for up to 180 days from the referral's sign up date, or until the inviter and referral together have earned a combined aggregate of 5,000 USDC.
Rewards are calculated based on the net spot and margin trading fees paid by referrals and will be pains out to inviters and referrals once each day in USDC.
Poloniex trading account
Poloniex offers institutional trading accounts also, whereas a group of individuals can trade using that account. It comes in with a higher withdrawal limit and also a professional customer support from a team of Poloniex account managers via email addresses and also with scheduled phone calls.
To open this account, what is required of you is to submit each name of individuals authorized to trade using this account, a certificate of corporation and also email verification. It may also require additional documentation but based on the type of institution on board. Poloniex institutional accounts also offers a whitelisting security feature to their account. Once active, institutions can send funds to whitelisted addresses that they designate va a direct connection with their Poloniex account manager.
Digital asset margin trading
Poloniex offers margin trading for non U.S customers. To accomplish this, poloniex traders as well as Poloniex itself lends crypto currency at an interest rate for borrowers. These loans come from a common pool of digital assets which are shared across all markets and borrowers.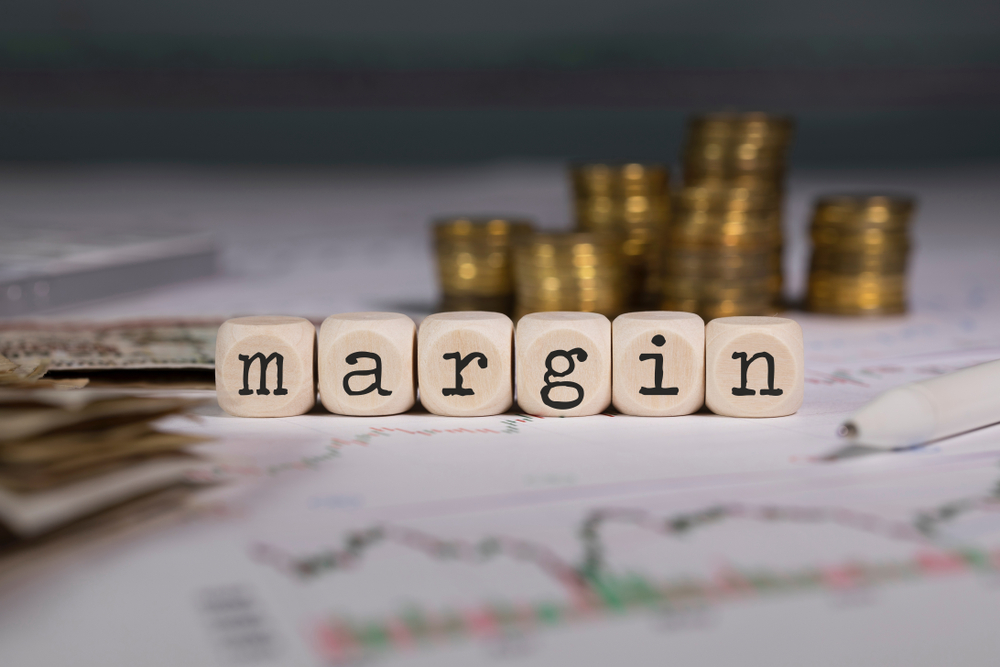 Poloniex Verification and Transfer Limits
Being a legally compliant exchange, Poloniex requires that all newly-registered users must complete identity verification before trading can begin. To verify, you will need to supply Poloniex with your home address and telephone number and upload a valid proof-of-identity such as your passport, identity card or driving license.
With this image above, it is clear on  what is required of you to verify your account, you will  need to upload a valid picture of your face, after which your images will be assessed automatically by Poloniex, automatically verified, or submitted for manual review. Once verification is completed, all new accounts start with a $25,000 equivalent daily withdrawal limit, which should be sufficient for the great majority of traders. Deposits have no maximum limit when using Poloniex.
Overall, this verification process allows you to exchange, trade and even lend on Poloniex.
Enhanced verification reportedly includes a one-to-one Skype call with a compliance specialist who will ask several questions related to your income, cryptocurrency activities, and how you plan to use Poloniex. After this, you will be asked about how high you would like your withdrawal limit to be  and your request will then be manually processed and approved if their criteria are met.
Poloniex Trading Volume
Since its launch back in 2014, Poloniex has seen its average trade volume fluctuate considerably as other exchanges manage to capture more of the market.
As of writing, Poloniex currently sits comfortably within the top 100 cryptocurrency exchanges by trading volume occupying position 73  with just over $250 million trade volume achieved in the past 30 days. 
Out of its markets, the XMR/BTC, LTC/BTC, and BTC/USDT trading pairs are responsible for more than 40 percent of Poloniex's total trade volume. Beyond this, around ten other trade pairs can be considered highly liquid, with over $100k in daily trade volume  while more than half of all trade pairs have less than $10,000 in daily trade volume.
Poloniex is well known for its impressive digital asset selection. If, however, you mostly trade in XMR, BTC or LTC, then Poloniex is an excellent choice for you.
Deposit and withdrawal options
Currently, Poloniex does not have any support for fiat currencies, you can only make deposits using crypto currencies. The most frequently traded crypto currencies on the exchange are ; Bitcoin, Dash, Ethereum, Litecoin, Monero and Zcash. 
Nevertheless, it should be noted that poloniex also supports more than 90 different types of altcoins.
Poloniex educational resources
Poloniex offers educational resources to traders to help them understand how poloniex works like video tutorials, articles and news update on their various social platform. These video tutorials explains to traders especially beginners on steps to creating a Poloniex account, how to deposit and withdraw funds on Poloniex and most importantly how to trade using Poloniex trading platform. With these educational resources, any new user on Poloniex will be able to trade without any problems.
Poloniex reputation
Poloniex provides a detailed FAQ and a request form for users who have not had their questions answered making it easy to resolve issues for customers. It does, however, enforce a mandatory KYC requirement for all its users, while also complying with AML and CTF regulations. Poloniex has relatively maintained a good reputation so far and it will continue to do so. It has been in the industry for years now and has all the features that a trader searches for.
The reputation of Poloniex was recently improved after Circle, adding a level of corporate prestige that was previously lacking. This acquisition also bolstered user confidence, as Circle had already established itself as a tour-de-force in the industry receiving investments from several major corporations including IDG Capital, Bitmain, Breyer Capital and Goldman Sachs, which gave the company an impressive $3 billion+ market valuation.
It is reported that Poloniex has over eight million customers across the globe, making it one of the most popular exchanges still in operation. Considering all these factors combined, Poloniex has managed to create a solid reputation in the minds of its users and appears to be picking up steam despite operating amidst intense competition.
Is Poloniex Safe? 
In terms of security features, Poloniex offers standard SMS based two-factor authentication (2FA) in addition to Google authenticator based 2FA, email confirmations and IP lockouts. These features are roughly in line with many other modern exchanges, though there have been concerns that Poloniex relies on deprecated security features and should implement new encryption-based security checks.
If you are one of the few Poloniex users that requires enhanced verification, then you will also have access to several additional security features once verified including the ability to whitelist and blacklist particular addresses.
Beyond this, Poloniex makes use of open-source coding for its trading interface and most of the code for the interface is executed at the client side. This gives its users the ability to check and validate the code on their own if they need to ensuring there is no foul play involved.
Conclusion
Everyone has their own individual needs when it comes to exchanging. Whilst some people go for low trading fees, others go for a large selection of coins to choose from. 
Poloniex exchange platform had turbulent several years, but it seems that now the exchange is ready to stabilize and win back its user base. The trading platform offers some of the lowest cryptocurrency trading fees on the market, margin trading, margin borrowing, has its decentralized exchange, and the IEO launchpad.
Also,completion of trades and withdrawals is fairly quick, with the exchange stating that withdrawals will take no more than 24 hours at the very latest.
The benefits of trading on Poloniex clearly outweigh the downsides; so, if you're interested in trading like a pro by placing stop-loss limits, margins trading, and more, then this might just be the platform for you!
Due to its clear interface, the exchange is an excellent starting point for beginners, as well as more experienced traders. It takes just a couple of minutes to sign up and start trading, so use it to your advantage.
Those who want a reliable exchange platform, I have no doubt Poloniex is the best for you. Because, it offers an excellent option such as an industry leading number of crypto currency pairs and additional features such as margin trading.
Now that you have read every single possible information I have given you, what do you think about Poloniex?