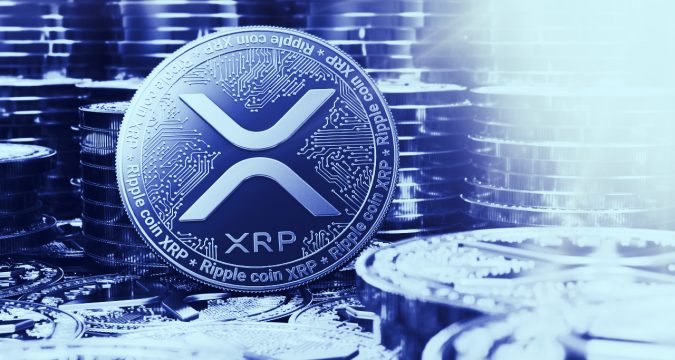 Over the course of the past few days, the blockchain payment behemoth Ripple's native digital currency XRP has been recording positive gains. Due to these bullish gains, the price of XRP has been able to break above the major crucial resistance of $0.27. The rise above this key price level may now set a bullish trend for the fourth-ranked digital currency.
XRP Price Value
At the press time, XRP is trading at $0.271 with a change rate of +1.77 percent in the last 24 hours.
XRP Statistical Data
The market capitalization of XRP is $12,284,972,518 USD out of the entire cryptocurrency market capitalization.
The 24-hour trading volume of the coin is $3,601,227,472 USD.
While on the other hand, the circulating supply of XRP is standing at 45,328,155,123 XRP out of the total supply which is 99,990,856,974 XRP.
Price Analysis – XRP Records Nearly 7 Percent gains
XRP, the fourth-largest cryptocurrency in the world in terms of market capitalization has finally turned on some bullish momentum as its price value has surged above the $0.27 level. In order to reach this level, XRP had to breach the resistance level of $0.261. This bullish break has occurred as a result of price gains that the coin has recorded in the recent few days. Reportedly, XRP has registered a price rally of nearly 7 percent during the past three days.
With a break above $0.27, the price of the coin has now come out of the stable range of October. XRP is now happily trading in the greenish zone with bulls gearing up for breaking the next resistance level in order to maintain the current bullish momentum. At the time of writing, the price value of XRP is up more than two percent in the last 24 hours while holding above $0.27, as per data from CoinMarketCap.
Price Prediction
XRP bulls are now eyeing at breaking the short-term resistance level of $0.28. But in order for the coin to do so, it needs to hold itself above $0.271 in the coming few days. Once bulls manage to surpass above $0.28, the next two short-term resistances are standing at around $0.285 and $0.291 respectively.
While on the other hand, if bulls fail to hold the price of XRP at the current level, it may witness a slight drop. The short-term support levels for XRP are $0.265 and $0.261, respectively.