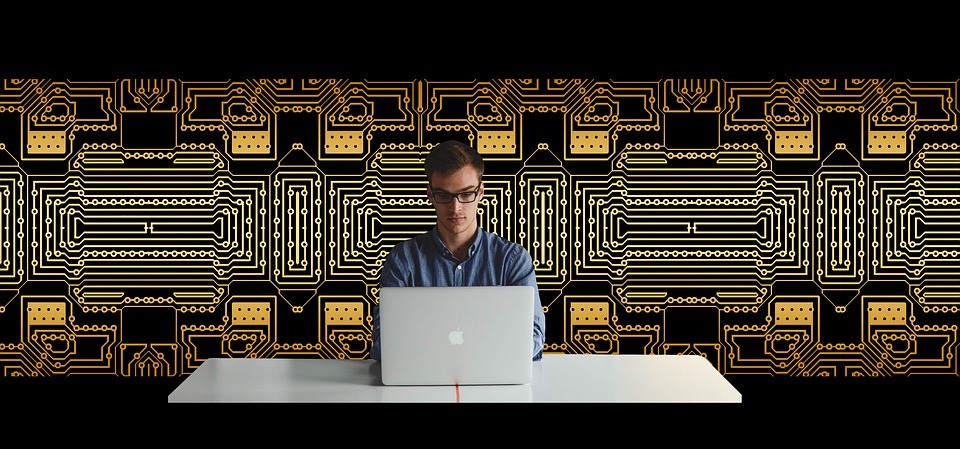 Cryptocurrency exchanges and platforms allow users from around the world to exchange their fiat dollars, such as USD, EUR, JPY, etc., for cryptocurrency tokens. Exchanges can also be used to trade one cryptocurrency for another. The best cryptocurrency exchanges are able to bring a new level of innovation that the traditional financial system has not been able to achieve in decades. This writeup will detail the top 4 best cryptocurrency exchanges and platforms. But before we dive into the advantages and disadvantages of each platform, let's establish a set of criteria detailing what you should look for in a reliable, hassle-free cryptocurrency exchange.
What to Look for In Cryptocurrency Exchanges
FEES
Most token exchanges charge a service fee for converting fiat money and crypto tokens into other cryptocurrencies. Fees alone should not dictate which exchange you decide to use, but if you plan on moving large volumes of money back and forth between accounts, you definitely need to compare fees for each exchange. Credit card fees tend be about 4%, while bank transfer fees are typically in the 1% to 1.5% range. Most exchanges tend to charge anywhere from 0.01% to 5% fees for deposits and withdrawals. This is a wide net, but just make sure to not sacrifice quality for a few extra dollars.
LIMITS
Most crypto exchanges do have a maximum limit for how much money can be deposited at any one time, as well as how much of a specific cryptocurrency you can purchase. If you plan on depositing and trading large amounts of tokens, you need to make sure the platform is able to support the amount you have in mind. Some platforms will also have limits to how much money any one user can withdraw in a single day. This can be a problem for people who deal in large amounts, as they will be forced to spread out their withdrawals over a period of days or weeks.
You May Also Want To Read:
Buy Bitcoin With Paypal
Top websites for using Paypal to safely buy and trade cryptocurrency coins and tokens.
Read more…
QUICKNESS
When you're trying to profit in a game of inches, it's vital to utilize an exchange that delivers coins in a timely manner. With this said, exchanges cannot guarantee coins will be delivered in a specific time period due to the nature of tokens and their blockchains, wherein each transaction must be verified. When a blockchain is congested, you can expect the verification process to take longer (or shorter) than usual. Aside from this, transactions can also take longer than usual due to the slow nature of the legacy banking system, depending on the withdrawal method. Buying cryptocurrencies with credit cards doesn't take too long, while bank transfers can take several days. PayPal deposits and withdrawals can take anywhere from 30 minutes to several days to complete.
PRIVACY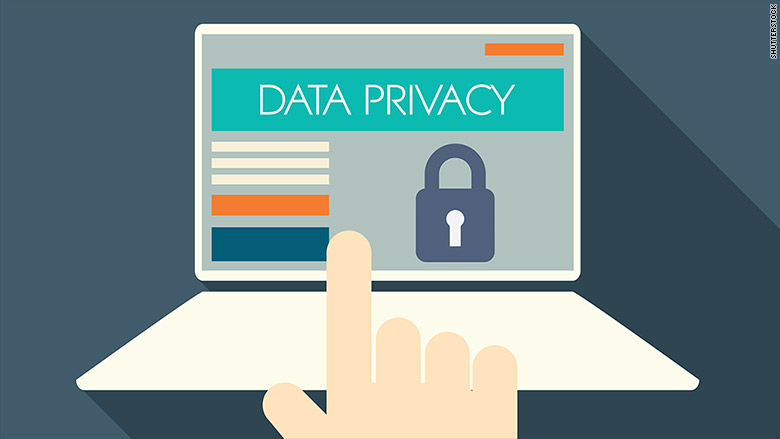 Despite what you may have heard about cryptocurrencies and blockchains, digital tokens and their exchanges are not bulletproof. Hackers look for opportunities, and unscrupulous buyers and sellers will look to take advantage of certain payment methods. This is why it is critical to deposit your money into an exchange that takes your personal privacy and security seriously. Consider the following: How much personal information is required to set up an account? Do you need to verify your address, identity, or phone number? While many people are put off by the idea of sending a cryptocurrency exchange their ID, the more layers of protection you have, the better. Secure exchanges will use two-factor authentication and may require some form of identity proof. This is enough to ward off most scammers and makes it harder for hackers to infiltrate individual user accounts.
REPUTATION
What are other users saying about the platform? Are reviews mixed, positive, or predominantly negative? Are hacks and identity theft a problem? Check if the exchange is regulated. While a non-regulated crypto exchange doesn't necessarily mean it's bad, having some form of government oversight is a clear bonus. What is the exchange's customer support like? Do they have a 24-hour live chat system, or do they only have email support tickets? Is there a telephone number you can dial to connect with a real person? Also consider the number of years the platform has been operational.
TOP 4 BEST WordWide CRYPTOCURRENCY EXCHANGES
1) KRAKEN
About Kraken
Kraken was established in 2011 in San Francisco by entrepreneur Jesse Powell, a well-known figure within the cryptocurrency world thanks to his security contributions to MtGox. In a way, Kraken is the successor to MtGox, the former exchange that went bankrupt. Kraken's international exchange is highly popular within Europe, as they have the highest trading volume for the Bitcoin/Euro pair and have low fees for EUR users. Unlike many other cryptocurrency platforms, Kraken accepts various fiat currencies, including: USD, CAD, JPY, and EUR. They currently offer 15 different cryptocurrencies to trade, including tokens such as Bitcoin, Ethereum, Dash, Zcash, Litecoin, and more. Kraken gives its users multiple trading tools, run on a highly secure environment with reliable cold storage, and offer advanced order types, such as buy limit and stop loss orders.
Kraken Pros
Up to 5x leverage on Bitcoin

Use 2-factor-authentication and PGP email encryption

Have a iOS and Android app for mobile devices

Moderate to high liquidity, specifically for EUR and JPY pairs

Support margin trading and short selling

Support custom order types

No limits on deposits

Low fees for European users

Quick and easy account setup, no ID required

Long standing crypto exchange trusted by hundreds of thousands of international crypto traders

Suitable for both beginners and professionals
Kraken Cons
Because of the high volume of traders using the platform, expect a few site errors every now and then

Could benefit from more crypto pairs

Customer support can occasionally get overwhelmed, leading to long response times

Complex fee structure, high fees for USD users moving small quantities of coin (i.e. $7 BTC withdrawal fee, $5 USD bank wire withdrawal fee, and $5 bank wire deposit fee)
Kraken Final Remarks
Overall, Kraken is a great crypto platform that offers several useful features to day traders. If you live in Europe, Kraken was probably your first and most enticing choice, and for good reason: The company is one of the oldest and largest exchanges, which has allowed them produce a long track record of happy traders without having to deal with any major issues, scandals, or negative publicity. In the end, if you're a beginner based in Europe, go with Kraken.
2) BITTREX
About Bittrex
Bittrex is a regulated crypto exchange that is based in the United States and was formed in 2014 out of Las Vegas, Nevada. Bittrex caters to crypto traders, as they currently support the buying and selling of over 200 different tokens, and the platform is often one of the first exchanges to list new emerging cryptocurrencies. To keep their customers secure, Bittrex performs compliance audits against new cryptocurrencies to ensure their traders make safe transactions with legitimate ventures. While some exchanges accept fiat currency, Bittrex uses Bitcoin as their cornerstone currency. They do not accept any type of fiat money. Adjusting to the Bittrex platform can take some time to get used to, but the company is highly professional and offers speedy transactions and is a frequently used platform by seasoned crypto-investors.
Bittrex Pros
Anonymous function – no ID required for basic accounts

No minimum deposit

Utilizes 2-factor-authentication

Quick and simple account setup

Makes 1-minute price charts available

Perfect platform for those doing arbitrage

Flawless data connections – service interruptions are rare
Bittrex Cons
No app support

Only email and ticket customer support

Do not accept USD or any fiat currencies

No margin available

Low liquidity can be a problem from time to time

No dollar value assigned to cryptocurrencies

Advanced user interface (not beginner friendly)

High trading fees of 0.25%
Bittrex Final Remarks
Although Bittrex does not currently enable leverage, the company has stated that they expect to implement a leverage functionality later this year or in the beginning of 2018. The maximum withdrawal amount allowed for users with basic accounts is 1 BTC, while enhanced account holders who have been verified can withdraw up to $50,000 at any one time. Overall, Bittrex is a great cryptocurrency exchange for seasoned arbitrageurs, but isn't the most ideal option for professional daytraders due to the limited amount of immediate liquidity and the inability to trade with margin. But, as Bittrex has witnessed a staggering rise in new accounts in 2017, the platform's liquidity woes may soon come to an end.
3) COINBASE
About Coinbase
Coinbase is arguably the most popular cryptocurrency exchange in the United States. Coinbase was launched in 2012 and, after financial backing from major banks and venture capital firms, set the standard for cryptocurrency exchanges around the globe. Coinbase is a P2P platform that supports the buying and selling of Bitcoin, Etherum, and Litecoin tokens. Coinbase also has an Android and iOS wallet app. They have over 8 million users from over 30 countries and have housed over $6 billion in cryptocurrency transactions. A few major companies who have invested in Coinbase include the likes of the Bank of Tokyo, the New York Stock Exchange, Andressen Horrowitz, and more. Customers from the United States, Canada, Europe, the United Kingdom, Australia, and Singapore are able to buy crypto tokens with a verified credit card or through bank transfer. Credit card purchases come with a 3.99% fee while bank transfers have a 1.49% transaction fee.
Coinbase Pros
Sleek intuitive design

Support credit and debit cards

Instant purchases from verified cards

API tools for developers

Bitcoin deposits are insured

Partnered with major banks
Coinbase Cons
Caught monitoring their customers spending habits. Apparently, Coinbase has signed a contract with its stakeholders that force them to ensure Bitcoins are spent 'responsibly'. This means that if you send BTC to adult entertainment or gambling websites, your account may be shut down without warning.

Coinbase has made a move against the philosophy of the crypto-community by applying for a patent for the rights to crypto wallet technology.

There have been some complaints from Coinbase affiliates that their earnings have been withheld due to 'technical issues'.

Only offer three tokens
Coinbase Final Remarks
Although Coinbase does appear to have a slight problem with greed and a sense of dissonance with its users, it's still a great cryptocurrency exchange for buyers. Coinbase's main advantage is its large client base. If you do buy tokens through Coinbase, it is highly advised that you relocate your coins to a hardware wallet. But, overall Coinbase is a solid platform.
4) LOCALBITCOINS
About LocalBitcoins
LocalBitcoins.com was founded in 2012 by Jeremiah Kangas in Helsinki, Finland. LocalBitcoins takes a slightly different, free market approach to the buying and selling digital tokens. The platform operates as a P2P exchange that allows users to find and quickly connect with other buyers and sellers, either internationally or locally. In a way, LocalBitcoin is like the Craigslist of crypto exchanges. The platform supports all markets from around the world, allowing anyone from any country to connect with local people. This is especially helpful to those who are only legally allowed to physically transfer BTC. The platform charges a flat 1% fee on all transactions. Deals made locally with cash come with no fees. Although there are no ID requirements, it's a good idea to verify your identity so that other traders are more likely to trust you.
LocalBitcoins Pros
No bank account required

Available in over 190 countries

Instantaneous transfers with other humans (trade requests made with other users are cancelled if a deal has not been completed within 90 minutes)

Very simple user interface

No buy or sell limit on transactions

Supports dozens of payment methods

Easy fee structure

With LocalBitcoin's filter, finding the right buyer or seller is easy
LocalBitcoins Cons
You have to deal with people, unlike with other major exchanges, which will cause varying experiences among users

Only support Bitcoin

Possibility of being scammed, specifically with PayPal transactions, although LocalBitcoin does have a grievance process that allows those wrongfully scammed to get their money back depending on the circumstance

No leverage or trading tools are applicable in this P2P platform
LocalBitcoins Final Remarks
While a majority of people have had a positive experience with LcoalBitcoin, including the writer of this review, there are definitely scammers on the site. To stay safe, check your buyer or seller's star ratings, make sure they're using a verified account, and check out the forum every once in a while to block known scammers. This type of mistrust can make LocalBitcoin not the best option for traders dealing in large volumes of crypto. But, in the end LocalBitcoin is a unique and viable alternative to Coinbase – highly recommended.
What are your thoughts about these top cryptocurrency platforms? Is your own experience positive, negative, mixed? We'd love to hear your thoughts in the comments below.