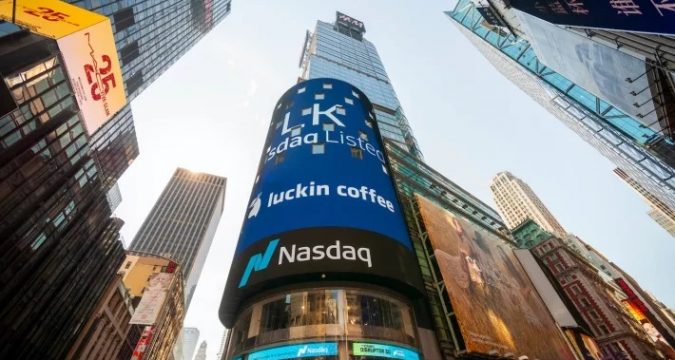 Developers of the Corda Digital Ledger, Blockchain consortium Enterprise R3, has announced on its official website that it has entered into a partnership with the brains behind Nasdaq Stock Exchange, Nasdaq Inc. The reason behind the teaming up of the firms is majorly the setting up of platforms for companies who wish to start and maintain their digital assets platform.
The meld which was unveiled on Wednesday 29th April will see Nasdaq make use of the R3 resources to map out a plan on how to provide long time solutions for digital assets exchanges. In the post that announced the partnership, it stated that Nasdaq would make use of the collaboration to plant down roots all over the globe while helping R3 manage their digital assets platforms. R3's chief Revenue Officer Cathy Minter was quoted as saying to reporters "Financial institutions are becoming increasingly aware of the huge potential for servicing the needs of digital assets. We can help them accommodate these assets … Together with Nasdaq, we will provide a world-class platform on which digital asset markets can be built, helping to rapidly accelerate the growth of these markets and others around the globe."
Influx Of Institutions Are Expected
Apart from the partnership announcement, Nasdaq published a write up titled "The Journey Toward Digital Assets Institutionalization." Nasdaq analyzed how upcoming companies will start adopting blockchain technology and cryptocurrencies in the coming years.
Toll noted that R3 and Nasdaq saw the needs for this upcoming companies to adopt the new development hence the partnership. "We initiated discussions with R3 around its Corda Enterprise platform because it is designed specifically for highly-regulated environments … and R3 is among the first blockchain pioneers to serve the world's leading centralized financial institutions. Their platform fits well into Nasdaq's technology ecosystem, and by connecting to the platform, we can harness the power of a scalable design that delivers a new level of interoperability and ease of integration to any current legacy technology system," he said.
Nasdaq looking to digital assets are coming after new companies are starting to adopt the latest development, and the collaboration will profer solutions to this begging issues. Till further added that they are looking to offer efficient, affordable and interoperability services. "Meanwhile, new types of financial and non-financial marketplaces for trading of digital representations of physical assets and certificates will be created," he said.
R3 has landed big-time clients as a result of their Corda tech with their biggest client the BNY Mellon a bank that owns more than $30 trillion in assets that joined with Corda tech-powered Marco Polo Network in November 2019.