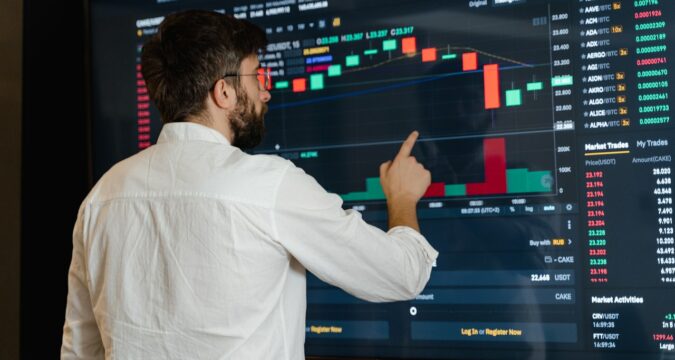 It was in the past week when the two regional regulators had sent cease and desist notices to a crypto firm in the US market namely "Celsius". Though the firm primarily does crypto lending but still it could not skip the rigorous attention of fourth regional regulator to question lending platform's activities and eventually sending the notice of cease and desist.
Crypto firm "Celsius" and its primary business of lending crypto have been drawing too much attention of the regional regulators of the US. In less than a week's time, there have been a total of four warnings issued to Celsius by four different regulators in four different states. The first state was New Jersey followed by Texas and then Alabama was the third. Now the fourth state of Kentucky too has developed concerns with Celsius and joined other counterparts. All four of them accuse Celsius for one common mistake drawing regulators' attention i.e. the crypto lending business.
It is the case of these states that while there is nothing wrong about lending business yet the problem lies with interest earnings. The issue at hand is also very much familiar with that of another crypto firm called "Blockfi". Like Celsius, Blockfi's crypto lending project too has been questioned by the respective regulators. As compared to Celsius, however, Blockfi is relatively more renowned than the earlier. As in the case of Blockfi, all the four states have also sent warning notices to Celsiusm. The notices are of cease and desist nature requiring the business to immediately suspend its operations.
Kentucky's regulator has specifically warned that Celsius should immediately refrain from selling or even soliciting any interest-bearing accounts to the local residents. The regulator is claiming that such sale or soliciting would be involving 'securities'. However, the products have been offered to Kentucky investors an interest based product. But the very nature of product defies its intended use and therefore treating the product other than "securities" would be against law. The contents of the notice sent to Celsius suggest that the firm is involved in selling/soliciting of "securities". Investors have been made to believe that they will be investing in contracts. Against deposit of investors' assets, they will be paid profits in the shape of interest over earnings in return. Such an activity is pre-defined adequately in the relevant laws of "securities" claimed Kentucky's authority.
However, when similar warning was received at Blockfi, the firm immediately engaged with its customers via Twitter. But in the case of Celsius, neither the co-founder of the firm nor any of its officials commented on the notice at any social media platform. Although, Blockfi's co-founder was having issues with the facebook, which he duly discussed on twitter but no comments were made in this regard. Even when a reporter tried to obtain information from Celsius regarding the dispute, the firm's personnel chose not to make any comments.