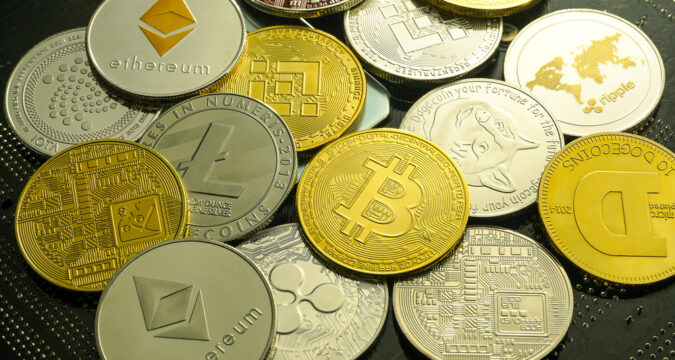 The Treasury Department of the United States is reportedly looking for the brokers' definition in the recently submitted infrastructure bill, which was approved by the Senate in the last week. The bill has carefully mentioned that the latest legislation would not influence the advancement and innovation in the crypto industry. According to Bloomberg, the Department of Treasury is formulating guidance regarding which kinds of crypto firms will be necessitated to abide by the newly proposed reporting requirement by the IRS. The report highlighted that broker's definition could be further limited to evade the fear of including the wallet providers as well as the protocol developers who are presently running the crypto industry.
An official from Treasury reportedly stated to Bloomberg that miners, wallet providers, and developers would not be put in danger by the new requirements for reporting as they do not function as brokers. Laura Davidson and Christopher Condon noted that the guidance provided by Treasury would not provide any blanket exclusions to the firms regarding their identity. Rather it would concentrate on whether their operations place them under the category of brokers. The confirmation about the truthfulness of such plans has not been given by the U.S. Department of the treasury.
It has been reported previously that the infrastructure bill proposed by the administration of President Biden got approved by the Senate of the United States in the recent week without demanding any clarification related to the crypto firms. Pat Toomey (a U.S. Senator of the Republican Party from Pennsylvania) argued that the legislation had enacted a primarily faulty, and one way or another, impractical reporting mandate for cryptocurrency that is a potential threat to the technological innovation in the future scenario.
An amendment to the previously proposed bill was proposed by Cynthia Lummis, Ron Wyden, and Pat Toomey to make an exception for protocol developers by excluding them from the requirement of tax reporting. The submitted amendment to the infrastructure bill of more than 2,700 pages was not granted by the Senate because of some political reasons.
Before being categorized as a law, the bill needs to be sanctified by the House of Representatives. Even though no specific schedule is given about when the bill will be voted by the House yet as a minimum of nine Democrats have informed Nancy Pelosi (the Speaker) that they would not be voting in favor of a budget reconciliation earlier to the approval of the infrastructure agreement.