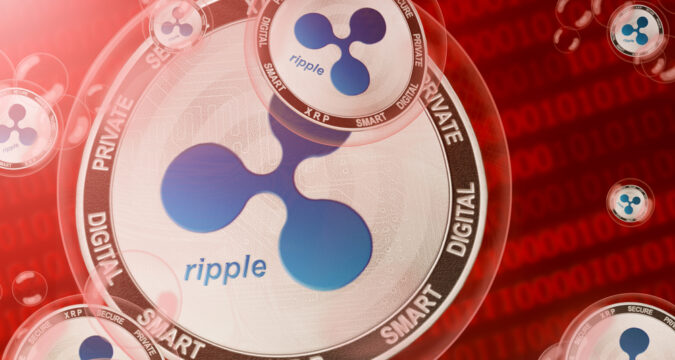 Ripple network indicates bearishness as the altcoin plunged to $0.5200 from $0.5680. XRP/USD fails to controls Tuesday's losing streak, remaining beneath $0.53053.
Keep in mind that XRP traded at $0.52274 before yesterday's 10.44% drops. As a result, the coin saw its value dipping to the lowest point since 21 June. While writing this, XRP trades at $0.53037 as its 24-hr trading volume stands at $2,032,605,639.
Over the last 24 hours, Ripple has its value shedding 5.22%. The altcoin extended its losses beneath the level at $0.53037 after failing to maintain over $0.56920. Moreover, Ripple's XRP broke the support at $0.51755 before plunging further beneath the 100-hr SMA.
Remember, Ripple's losses come as the US dollar market suffers. For now, Ripple will have to rely on the volatile market to ensure recoveries. The crypto market remains calm without significant events to trigger value changes.
XRP/USD Drops 16.66% in 7 Days
XRP struggles with losses after shedding 16.66% in the last seven days. While publishing this content, XRP had its total volume standing at $1.90440 billion, a 3.18% of the overall crypto market volume. The pair have been in the $0.5227 – $0.6261 range in the last seven days.
XRP in a Bearish Outlook
Ripple saw bearishness as the US Dollar registered upside rallies since yesterday, as the world economy recovery received a threat from the sudden rise of Covid-19 cases across the world. As a result, the US dollar surges pressure XRP/USD value.
XRP/USD Tech Analysis – Will XRP Disrupt $0.5200?
Technical indicators show that the XRP/USD market experiences bearishness for now. The pair formed a massive bearish engulfing candlestick at $0.5300. For now, XRP/USD finds support at $0.5200. A breakout at this support might extend the selling activities to take the asset to the following vital support at $0.4790.
Equally, if the coin manages to bounce off above $0.5202, its price might rally towards $0.5680. Also, the declining trend-line might extend its resistance at $0.5680, according to the four-hour timeframe.
The MACD holds below 0 as RSI hover beneath 50. Moreover, the 50 Moving Average indicates Ripple bearishness. Today, the asset has to ensure a sell stop beneath $0.5200 to target $0.4785.
You can share your views below.