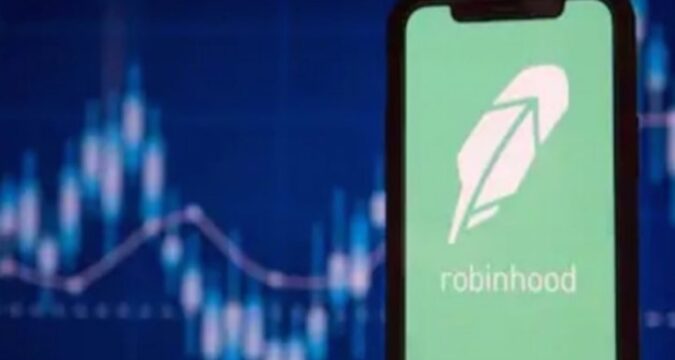 Robinhood markets have disclosed that it will launch the beta version of its crypto wallet early next year. The platform disclosed a detailed post on its blog on December 29.
Highlights Of The Announcement
Part of the blog post claims that the team has completed the Alpha test for this digital wallet. Robinhood had launched a digital wallet service for its US customers in September 2021. The platform's developers have swung into action following an official announcement for its users to have access to a digital wallet.
Last month, the team announced that it had completed a DOGE Alpha testing of its wallet. One of the platform's top executives, Chrissy brown, opined that customers' security is the number one priority of this new feature. Furthermore, the users can know how crypto transactions work, clarifications regarding the platform's features, and transaction charges.
Now, the company wants to test the beta version of this feature with as many customers as possible. Robinhood claims that its customers can now use this feature for other crypto transactions (such as BTC and ETH) asides from doge.
Accessibility To An Extended Number Of Users
The blog post further stated that this beta version would become available by next month and allow more customers on the waitlist to utilize this feature. A more significant number of customers will access this beta version than a smaller number of persons who had access to the Alpha version. Brown tweeted to confirm that part of the announcement from the blog post.
What's next? The #WalletsBeta phase will start in mid-January & enable a larger group of users from the waitlist to gain access.

While Alpha focused on a small batch of customers and 1:1 engagement, Beta will roll out to tens of thousands of customers.

— Christine (Hall) Brown (@christine_hall) December 29, 2021
Brown also confirmed some improvements made before the upgrade to the beta version. The improvements made were based on the feedback from those who accessed the Alpha version. One of such improvements was more clarifications regarding transaction charges and enhanced user security. Brown also disclosed that it was during this Alpha phase that users made test doge transfers.
Phases Of Development
While the Alpha phase can be tagged as the testing phase, the beta phase can be tagged as the development phase. Within 30 days of allowing users into the waitlist for the Alpha version of the new feature, Robinhood received nearly one million enrollments. Currently, there are more than two million enrolments on its waitlist. 
Robinhood's customers have long requested that the platform create a crypto wallet feature. Moreso, top crypto platforms, notably Gemini and Coinbase, were already offering one to their users. Robinhood had released an additional feature earlier this year in which its users could trade stocks from their Robinhood dashboard. Also, the platform plans to launch an additional feature next year that would enable traders to extend their options trades. 
This options feature will allow traders to make stock transactions later and at a specified price. Many brokerages utilize this trading feature to make tons of profits in the stock market. Robinhood was encouraged to add this feature when the team discovered that 6.2% of its Q3 earnings directly resulted from options trading activities on its platform.