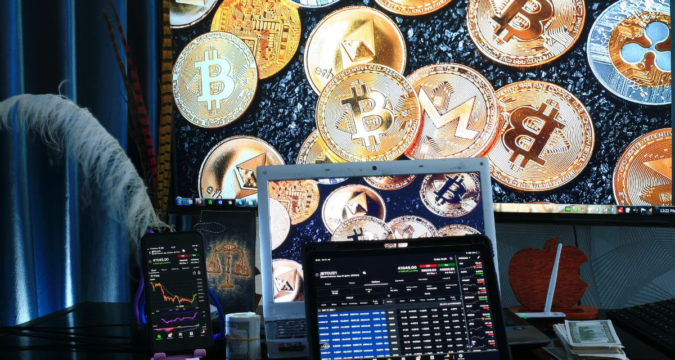 Unfortunately, Bitcoin value is running lower and lower these days which has concerned Bitcoin investors who have now changed their strategy and have been putting investments into buying 'options'.
In the past few days or a week, there has been a huge influx of investment coming into Bitcoin put options. The most obvious reason for such an increased interest input option is the declining value of Bitcoin. Bitcoin value fell today below the price range of US$ 46,000 but there was an instant recovery after a short while. Now Bitcoin is trading at US$ 47,589 with a positive indication ahead.
Yet since the past two weeks, in particular, there is literally no stability in the value of Bitcoin. The price is continuously fluctuating on both sides i.e. negative and positive. At the end of the day, it is seen that value has declined partially from the past day. In this situation, even if there is an increase, yet the investors are reluctant to indirectly put investment into Bitcoin. Instead, they are going another way around which involves investment into Bitcoin 'put options'.
In between 27th and 28th December 2021, put options received US$ 1.76 Billion in total as an investment. This is quite unusual because normally trade volume increases for put options at the weekend i.e. mostly on Fridays. But from Monday till Thursday, the trade volume for put options is rather on the lower side.
Currently, Deribit has considered the powerhouse for Bitcoin put options. Interestingly, out of 1.76 Billion, US$ 1.7 Billion came from Deribit only. Deribit also confirmed the sale of put options and said that 46,000 puts had been bought for the last day of 2021.
It is also quite unusual that the purchase of US$ 1.76 Billion put options has come even before the expiry of US$ 6 Billion worth of puts. About 130,000 puts are going to be expired on 31st December 2021 and usually, there is zero buying when puts expiry is nearing.
It can easily be assessed that a massive strategy shift has been made by Bitcoin investors. The shift definitely has come when investors have seen that the value of Bitcoin is gradually declining. More importantly, investors had thought that Bitcoin would at least break the resistance level of US$ 51,000. However, Bitcoin came only closer to the barrier and failed to break it when the present week commenced.
At present, the Bitcoin market has more sellers than buyers which is an alarming situation for Bitcoin. In the meanwhile, investment for a primary asset of Bitcoin has slowed down considerably. Perhaps investors are waiting when the year will finish eventually. Until then, US$ 48,000 is the crucial level for Bitcoin. In order for Bitcoin to earn initial value gains in 2022, it has to bring itself above that level, argue experts.