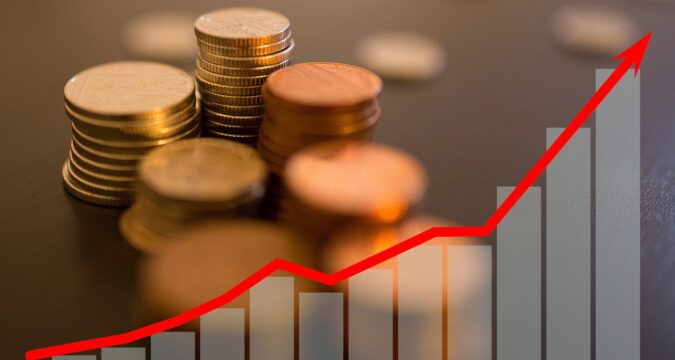 In the last week of 2021, Tether has been able to get very near to achieving US$ 80 Billion in terms of its market evaluation. Monthly gains for Tether in the month of December are up by almost 5.6% and the asset is now in command of almost 50% of the entire stablecoin economy which is currently hovering above US$ 168 Billion.
According to an online researcher 'coingecko.com', Tether had a great 12 month period during 2021. It noted that Tether's market evaluation is nearing almost US$ 80 Billion and is in short of only 1.8 Billion roughly. The nearing 80 Billion market cap was also confirmed in a report published by Tether itself on its official web portal. However, at Tether's web portal, it was mentioned that more than US$ 78.5 Billion worth of Tether is in circulation.
Tether in short is called "USDT" and is the most popular stablecoin amongst all the stablecoins. In terms of its market capital with regard to the global crypto economy, USDT makes 3.35% of the entire crypto economy. The present global crypto economy is exceeding US$ 2.33 Trillion. Within this global crypto economy, US$ 1.5 Trillion roughly is contributed by Bitcoin and Ethereum jointly. However, if Tether's market capital is compared with a stablecoin economy, then USDT is commanding almost 46% of the economy.
The journey of Tether from zero to US$ 78.2 Billion market cap is also very astonishing.
For example, in September 2015, Tether's economy was slightly higher than US$ 451,000. The market cap of Tether moved very slowly till the end of 2020 and at that time it was under US$ 5 Million. However, the market cap started to swell massively at the beginning of Q2 of 2020. From then onwards till to date, it has reached to an extent of US$ 78.2 Billion, which is undoubtedly phenomenal. This simply means that since September 2021, Tether's market cap has increased almost by 17,327,227%.
Although Tether is successfully dominating the stablecoin economy yet it is not free from competition. It has many competitors in the market but the biggest competitor of Tether is USDC, which is a centralized stablecoin like USDT. USDC currently holds the second spot within the stablecoin economy whose present market cap is above US$ 42.1 Billion.
Market cap has grown by 9.7% for USDC in the past 30 days only. So far USDC has been able to go across 50% of Tether's market capital.
Disregarding the competition between the two, it is evident that the overall stablecoin economy is surging in recent times. Every stablecoin in the economy has seen value gains during the 12-month period of 2021. While the economy of currencies is failing to bring stability on the other hand stablecoins are bringing more investors into the ecosystem.