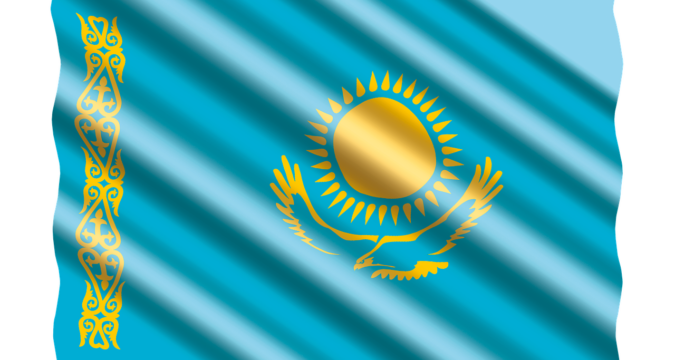 Amidst the war with Ukraine, Russia is catering to Kazakhstan's energy needs after an amendment in the partnership between the two countries. The partnership will provide crypto miners in Kazakhstan with electricity. The development took place after Kazakhstan experienced an increase in mining activities, prompting miners to raise the demand for electricity.
The latest development was discovered by RBC, a Russian media platform that released a report. According to the report, the government has changed the binational energy agreement between Russia and Kazakhstan.
Russia's Inter RAO Serves as Energy Import-Export Contractor  
To facilitate the increased supply of energy to Kazakhstan, the Russian government is doing so via Inter RAO. Inter RAO serves as the country's primary import-export contractor as one of the country's biggest energy-holding companies. It has signed a commercial agreement with the Kazakhstan Electricity Grid Operating Company. The contract outlines a purchase-and-sale basis to supply Kazakhstan's power grid with energy.
Kazakhstan Energy Demand Increases amid Mining Boom  
Ever since China cracked down on crypto mining operations, Kazakhstan has seen a rise in the number of mining operations. Several miners transferred operations to the East Asian nation because it was a more conducive environment for cryptocurrencies. Meanwhile, others decided to sell off their hardware to miners based in Kazakhstan while the value of the technology was still up.
That being said, the country does face certain issues, such as a poor energy supply that makes mining extremely difficult. Growing energy concerns prove how lucrative a partnership with Russia can be. After the country faced an energy crisis in January, the state's main energy company cut off the electricity supply for about 200 crypto mining companies. While it was temporary, it showed how Kazakhstan's energy sector is in a tight spot and in need of desperate assistance.
Kazakhstan's Crypto Mining Industry
Despite the country's delicate energy situation, most of its crypto mining firms have decided to continue operations. This is mainly thanks to the country's lenient attitude towards crypto companies. However, as Kazakhstan navigates its current energy situation, it can end up changing its regulatory approach towards crypto miners.
Last week, the country presented the first draft of regulations for the crypto mining industry. The bill acknowledges the significant role that crypto mining plays in the Kazakhstani economy. Nevertheless, there was a general agreement that much of the industry is unregulated.
Although the country currently has legislation in place that asks crypto mining companies to register, it's a voluntary exercise. Consequently, numerous firms decided to not register. Such oversight has contributed to the indiscriminate use of Kazakhstan's electricity supply for crypto mining, which has led to the current energy situation. To prevent such incidents from occurring in the future, the House aims to propose stricter measures and appropriate oversight for the industry.