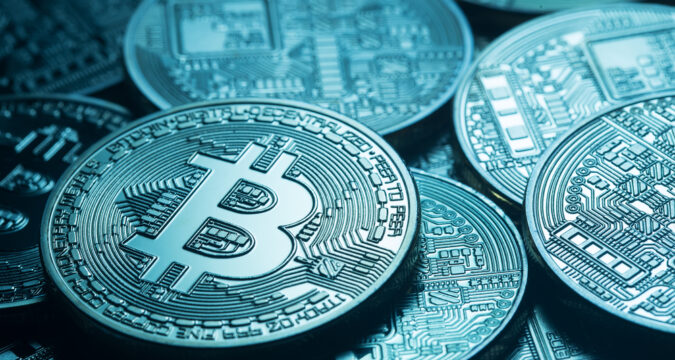 Briefly
The United States SEC has rejected the second BTC spot ETF proposal.
WisdomTree's BTC ETHF saw multiple delays from the securities regulator before the rejection.
The SEC has never allowed a BTC ETF on the spot marketplace to progress.
The US Securities and Exchange Commission has again disapproved the second Bitcoin spot-based exchange-traded fund proposal. The securities regulator has denied a proposed rule change by Cboe BZX Exchange to introduce and trade shares of WisdomTree's Bitcoin Trust.
SEC Rejects WisdomTree's Spot BTC ETF
The United States SEC has disapproved another BTC spot exchange-traded fund (ETF). The regulator explained they discovered that the ETF did not meet vital requirements. They include surveillance sharing agreement's absence and inability to avoid manipulative or fraudulent undertakings within the Bitcoin spot marketplace.
Meanwhile, WisdomeTree has witnessed multiple delays from the decisions by the regulators on its spot BTC ETF as far as this year is concerned. The firm filed its first proposal with the Securities and Exchange Commission on 26 March 2021. In April, SEC revealed the proposal for public comments and demanded lots of time to decide on the changes.
The SEC terminated the proposed rule change by the Cboe BZX Exchange to list shares of the company's Bitcoin Trust. The regulator said that favoring the exchange-traded fund in its ruling would prohibit public interest and investors' protection.
The regulator further said that BZX did not adhere to the Commission's Practice Rules and Exchange Act. The SEC highlighted that the BTC ETF proposal would block the agency from detecting and obtaining data necessary to inspect market manipulation and fraudulent dealings.
The agency also stated that BZX failed to provide detailed info, clarifying how the crypto market can resist manipulation. Moreover, the Exchange did not address potential risk factors such as wash trading, manipulation, and fraud sources.
Keep in mind that SEC rejected Bitcoin ETF by VanEck for similar requirements in November. Though crypto ETFs appear to have high demand by crypto investors, the agency had disapproved multiple Bitcoin exchange-traded fund applications.
While SEC delays crypto ETFs spot approval, it has allowed ETFs backed to BTC futures contracts in October. Moreover, SEC Chair Gary Gensler had revealed his futures-backed BTC ETFs support over the last few months.