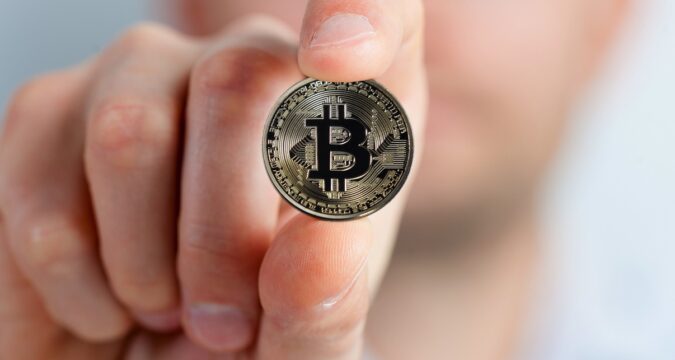 As the US trading stepped into the month of December 2021, it landed with a bang for Bitcoin (BTC). The month of December has turned into a blessing for Bitcoin right from the beginning. Even the first day of the month has set a promising stage for Bitcoin as it may prove to be extremely useful for digital currency.
Right when the US trading began for Bitcoin, the starting price for Bitcoin was $58,500 per BTC. It was just last week when Bitcoin was struggling to hit and cross the $54k per BTC benchmark.
As of now, Bitcoin is indeed trading at a price that is over $58,500 per BTC. Even the report from the data analyzing firms such as TradingView and Cointelegraph Markets Pro has shared a positive growth for Bitcoin.
According to the data from the couple, the trading pair for BTC/USD has experienced a 2% growth on Wednesday, December 1, 2021. Although there were several overnight losses reported on Tuesday, November 30, 2021, yet things are looking good for Bitcoin now.
The current performance and growth of Bitcoin have managed to cancel out the impact of the losses that the Bitcoin trading market had incurred overnight.
Although Bitcoin did hit a good figure on Tuesday, November 30 by hitting an all-day high of $59,000 per BTC, it could maintain it for long. At the end of the trading day for November 30, Bitcoin's price versus the USD had gone down to $56,700.
Now that Bitcoin has finally crossed the $58k benchmark and has managed to face the resistance, it is expected it would go beyond this point. The analysts from TradingView have predicted that Bitcoin won't find much resistance at the $60,000 per BTC.
This is because BTC has already hit and crossed the particular benchmark on a number of occasions. Therefore, the investors' analysts are growing higher than the $60k per BTC figure.
With these many positive remarks and predictions coming in from a number of reliable sources, the investors are sure to get motivated. This is going to help gain a huge rally for Bitcoin in the upcoming days.
According to the analysts from TradingView and Wall Street, Bitcoin is now over the $45k per BTC benchmark. This means that BTC is not going to hit that figure in the future anymore.
Since the mid of October, Bitcoin has maintained a bullish run and from its performance trend, it is becoming obvious that it will end the year with flying figures.
The performance trend for Bitcoin is showing that it may be able to hit the $71,000 per BTC mark by the end of December 2021.