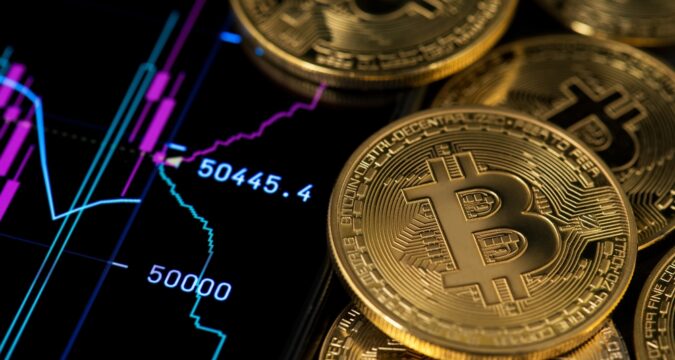 The recent upward movement in most cryptos like Ethereum and Bitcoin has prompted debate among crypto analysts. Some believe a market rebound is forthcoming, while others think the recent trend can only lead to further pain.
Since November 2021, when BTC hit its all-time high price of $69,021, the crypto industry has been struck by massive interest rates and a string of major collapses involving companies like FTX and Three arrows Capital, among others.
A Closer Look at Top Coins' Price Performances This Year
Despite BTC being down by 68% from its peak, most digital assets and stocks have had a good run since the start of the year. Bitcoin price itself is up by 38% in the past three weeks and is trading at $22,675 at the time of writing.
The recent price is the highest since August 2022. Meanwhile, as per Coingecko, ETH 21-day gains stand at 37% and is currently changing hands at about $1,644. Another coin that had a notable rally is Solana.
As for now, Solana's price of $23 means that it has more than doubled after it hit the $8.1 mark last December. The asset received a huge boost following the launch of BONK, a dog-themed coin built on Solana.
Generally, crypto prices started appreciating earlier this year as many anticipated an economic report that indicated inflation had gone down last December. The report also raised hopes about Fed going slow on hiking rates.
Many Crypto Analysts Remain Pessimistic About the Recent Rally
That said, many crypto analysts are still not convinced that the recent rally is here to stay. Instead, they say it seems too good to be true and could be a bull trap that might leave traders who mistook it as a start of a bull run in losses.
Furthermore, a Twitter account famous for providing Bitcoin updates (@Bitcoin) ran a Twitter Poll on January 16, asking if the recent rally was indeed a bull trap. Surprisingly, 54% of the 17,500 participants voted 'yes'.
Another Twitter user (@CryptoCapo), who is a famous crypto advocate, claimed that the manner in which the upward movement was happening seemed manipulated and was the biggest bull trap he has ever witnessed.
As expected, MSNBC's Mad Money host Jim Cramer gave his two cents. Known for hating on crypto, Cramer said that the recent bounce is pure manipulation and clearly shows that all cryptocurrencies are scams.