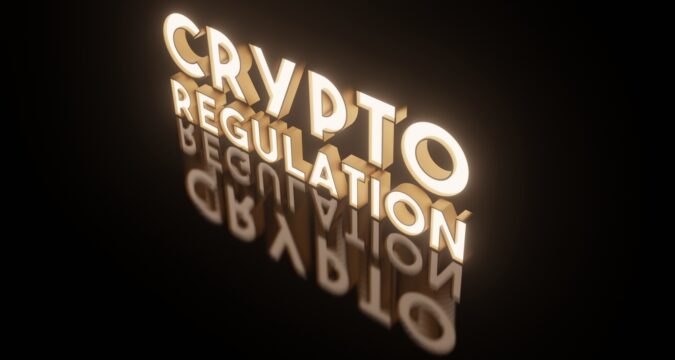 US Justice Department announced on Wednesday that it would conduct a press conference at mid-day to declare what it termed an international crypto enforcement action. The announcement made crypto Twitter panic.
In addition, even the crypto prices reacted to the news. Ethereum and Bitcoin each saw a 6% drop within an hour. Many wondered what big crypto player was targeted by the Justice Department. Some presumed it could be Binance.
However, the exchange's CEO, Changpeng Zhao, brushed off the presumptions on his Twitter account. Zhao tweeted just '4', which he announced earlier this month as his new warning for incoming fake news, FUD, and attacks.
Later on that day, the press conference took place. And yes, Zhao was right; it wasn't his exchange, and neither was it Celsius, Blockfi, Voyager, or any other fallen crypto-lending platform that messed up its users.
Surprisingly, it was Bitzlato, a little-known Hong-Kong based crypto exchange. According to the Justice Department, Bitzlato processed illegal transactions, including proceeds from ransomware amounting to over $700 million.
Crypto Players Disregard Justice Department's 'Enforcement Action'
Despite Lisa Monaco, the Justice Department Deputy Attorney General publicizing the enforcement action as a massive blow to the crypto players involved in crime, many did not take the Bitzlato case seriously.
Even crypto Twitter came up with memes about that case. Furthermore, the crypto market saw a quick rebound. That said, many crypto enthusiasts may have laughed, but US regulators probably didn't.
US Regulators Step Up Their Fight Against Crypto Crimes
The regulators want to show the crypto players that they are aware of crypto crime and are taking action. For example, the Justice Department is currently investigating Digital Currency Group as it continues to face liquidity issues.
Meanwhile, the Securities and Exchange Commission (SEC) has filed charges against Gemini and Genesis for alleged securities laws violations. In its filing, SEC accused Gemini of not registering its 'Earn' product with the Commission.
While speaking in an interview last month, Hester Peirce, SEC Commissioner, was hesitant to say categorically that the FTX downfall will result in tougher regulation. However, it is clear that it has already led to more regulators' actions.