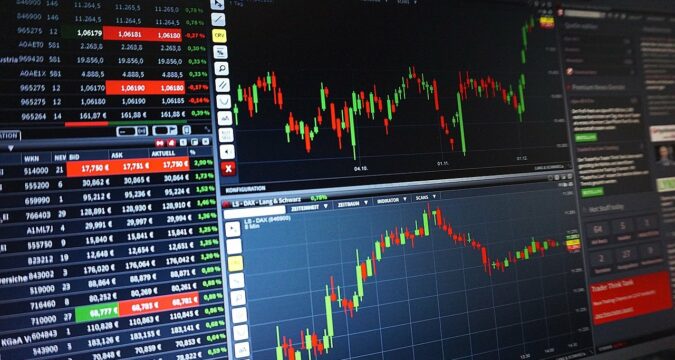 People may not be aware of the fact that Robinhood holds the third biggest Bitcoin wallet in the entire world. People also may not be aware that the highly valued Dogecoin Wallet too is held by none other than Robinhood. These are some shocking and astonishing revelations showing how quickly Robinhood capitalized from the virtual asset industry.
A research was published 3 days ago from an unknown source who happened to be an account holder of Reddit namely u/Andreifromalberta. The research paper claimed that Robinhood is one of the great holders of Bitcoin. It claimed that not even a company like Microstatregy can compete with Robinhood in holding Bitcoins. The Reddit user namely Andrei is the same researcher who had earlier identified the world's highest-valued digital wallet containing Dogecoins.
Last week, Robinhood also successfully launched its initial public offering (IPO). In May 2021, Vlad Tenev, Robinhood's CEO, also discussed the company's position regarding its crypto trading. He told the public that the company does not hold any proprietary rights over any of the virtual assets. Instead, the company acts as a middleman between a crypto customer and the firm holding the virtual currencies. However, according to Andrei's research report, Robinhood had held proprietary rights over its crypto trading assets at all times. Andrei further revealed that the personal crypto holding of Robinhood is in fact comprised of multiple virtual currencies including Bitcoin, Ethereum, and Dogecoin.
Once again, Andrei has suggested that the DH5 wallet, which is the world's highly valued Dogecoin wallet, is owned by Dogecoin. Andrei is of the view that huge crypto wallets containing BCH, Bitcoins, and ETH too are under the ownership of Robinhood. Andrei even went on to suggest that there are other high-profiled crypto wallets that are owned and controlled by Robinhood.
Andrei also disclosed that Robinhood's Bitcoin digital wallet is one of the wealthiest wallets in the world. In fact, according to Andrei's research note, Robinhood's wallet is at number three in terms of its value. The researcher also mentioned the name of the Bitcoin wallet owned by Robinhood to be "1P5". Andrei thinks that similar is the situation with Robinhood's wallets for all the major cryptocurrencies.
It is a fact that "1P5" is the world's third-largest and wealthiest Bitcoin wallet. There are 113,842 units of Bitcoin available in this wallet as of today. Noticeably, this BTC wallet started bringing in Bitcoins only in 2019. Similarly, the DH5 wallet, which is relating to Dogecoin, too started acquiring Dogecoins at the very same period. This could be a coincidence, but the researcher denies the possibility of coincidence and is firm that both wallets are of Robinhood's.
Similarly, there is the second most valued wallet for Litecoin known as "LQT" which the researcher made mention of. According to the researcher again the beneficiary of this second richest Litecoin wallet is Robinhood.