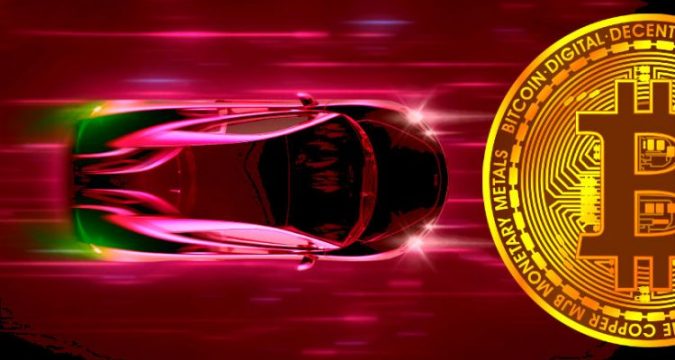 According to the latest data published by TradingView, Bitcoin and Tesla are the two most-viewed assets in the United States.
Buy Bitcoin With Credit Card, How To Invest in Bitcoin (BTC)
Bitcoin (BTC) and Tesla (TSLA) are most favorite assets of the US people as both assets have shown significant growth since the start of the year. Since the beginning of 2020, Tesla has tripled in value, while the top digital asset has surged by 60%.
TradingView stated:
"Tesla stock is the most viewed asset in America. Our data shows that throughout July, Tesla was the most viewed stock in 31 states. Bitcoin was not far behind. Since the start of the year, Tesla's stock has almost tripled in price. Meanwhile Bitcoin is up 60% year-to-date."
West Coast Loves Bitcoin
In the stock market, electric car maker Tesla jumped from $402 on January 1 to $1,660, the value at press time. Bitcoin was trading at $7,400 at the start of the year, but now it is standing at $11,700.
"Our findings also show the South East favors Forex and the West Coast states of California, Washington, and Oregon lean toward Bitcoin. The west coast loves crypto the most," Tradingview added.

Tesla stock price has startled many in the investing world. Even Tesla CEO Elon Must did not believe and admitted that the price is too high.
Tesla stock price is too high imo

— Elon Musk (@elonmusk) May 1, 2020
Despite Musk disbelief over price, stock price rallied 127%.  The growth in price is due to the surprising evolution in the making of electric cars.
Tesla Surpassed Apple in Popularity
Apple which was a most viewed company in many states is now failed to achieve that slot. The slot of Apple is taken by Tesla. But Apple is still up 53% in the year to date.
Tradingview concluded:
"What was particularly interesting was the largest publicly traded company, Apple , failed to reach the topmost viewed stock in any one state. Apple is nearing a $2 trillion market cap, it's up 53% year-to-date, and traders and investors still aren't paying that much attention. For now, the data clearly shows that Tesla and Bitcoin are the two assets everyone is looking at most often. As the data changes, we'll update you the best we can in research reports like this."