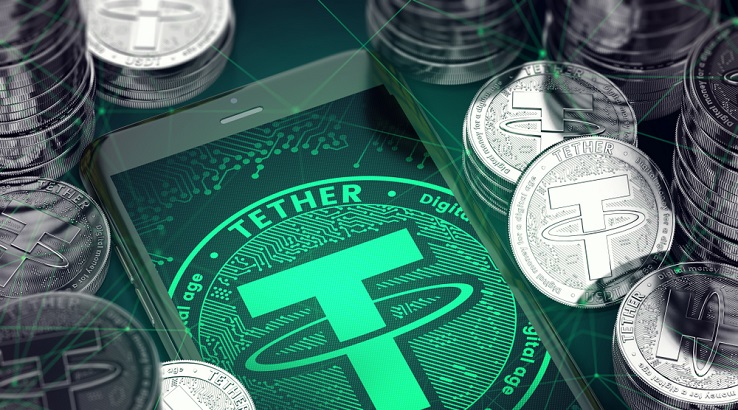 Another major milestone is coming up for the stablecoin Tether (USDT) as the market capitalization of the third-ranked coin is about to reach the $10 billion figure. The company Skew Analytics has provided some data about Tether which shows that the stablecoin's market cap is marching towards $10 billion.
XTRgate Review:
Mastering Cryptocurrency Trading
to Make Huge Returns
Tether market cap is continuously growing
Tether has shown huge growth in terms of market capitalization. Back at the time when the price value of Bitcoin reached its all-time high in 2017, the market capitalization of USDT was standing below the $2.5 billion figure. However, after that, it has been growing up and now it is very near to cross above the massive $10 billion level.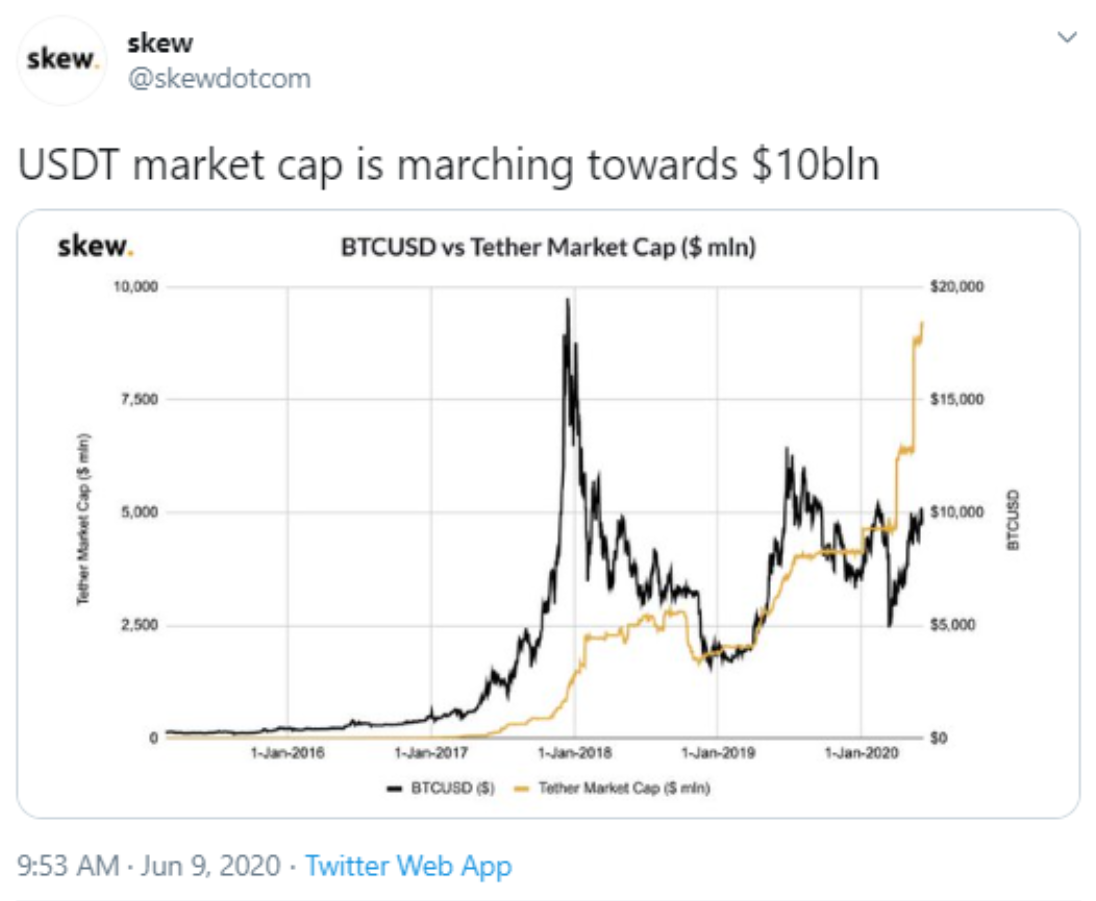 According to the CoinMarketCap's statistics, the market capitalization of USDT is standing at $9,208,562,432 USD at the press time which is more than the fourth-ranked digital coin Ripple (XRP) whose market cap currently stands at $8,928,317,330 USD. The stablecoin Tether has not only left Ripple behind in terms of market cap but also it snatched the third position from XRP at the beginning of this year and pushed it down below at the fourth spot.
The Skew analytics data clearly indicates that Tether's market cap is constantly moving in the upward direction which means that it may soon achieve its target.
Whale Alert reports a transfer of 40M USDT by Tether Treasury
One reason that could be behind the constant growth of Tether in market capitalization is that more and more USDT are being produced by the Tether Treasury.
Also, the transaction volume of USDT has also surged by 154% in recent times especially in the previous twenty-four hours. According to the report from twitter bot Whale alert, the Tether Treasury has transferred a massive amount of 40 million USDT to an unknown wallet. There has been no reason revealed behind this transfer however some believe that this might be because some whales are transferring USDT simply to gather some BTC. But this transfer has given a huge boost to the transaction volume of USDT.
Buy Tether With Credit Card or Paypal,
How To Invest in Tether Coin (USDT)