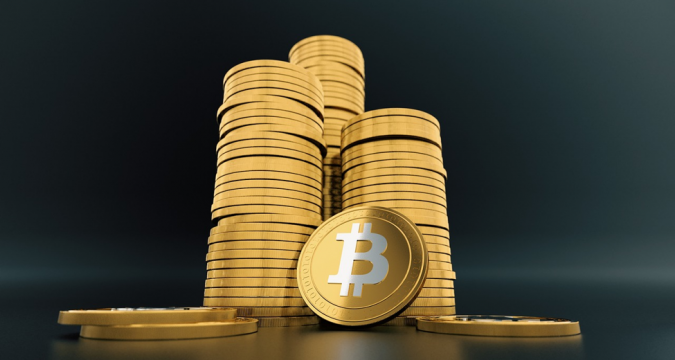 Cryptocurrency exists so we can conveniently make or receive payments online, without having to think about extra charges, fees, or delays from any third party. The convenience provided is why many industries, especially those that deal with international clients, have embraced its usage for online transactions.
But the question remains, which cryptocurrency is best for online transactions? For many people, the answer is Bitcoin.
Why Bitcoin?
Since its first transaction in 2009, Bitcoin has gained widespread popularity, reaching over $19,000 in value by 2017. Today, it is still considered as the most popular cryptocurrency in the world. This is backed up by the fact that over 120 stores worldwide are already accepting Bitcoin as a method of payment, and many more should follow suit in the coming years.
What You Need to Know About Bitcoin
A surge in the Bitcoin value between 2016 and 2017 made early investors across the globe millionaires overnight. For this reason, more people are trying to invest in Bitcoin in case it experiences a surge in value again.
That said, we have put together a list of things you need to know about Bitcoin that will help in educating potential investors.
Bitcoin Is Decentralized
Unlike fiat currencies, Bitcoin is a decentralized currency that is not controlled by anyone. This system gives you complete authority over what you choose to do with your bitcoins.
You can send or receive bitcoins from anywhere around the world without delay or additional fees from a third party like banks, for example. Transactions are verified by network nodes and recorded in a blockchain.
Bitcoin Is Highly Volatile
If you are hoping to invest in Bitcoin, this is something you need to pay close attention to. Owning bitcoins is quite different from keeping your cash in a bank.
For one, the latter guarantees that the amount will always stay the same. However, due to the highly volatile nature of Bitcoin, its price keeps fluctuating. You may buy some bitcoins hoping to cash out, only to find out that their value after some time is even less than what it was initially.
People's perception of Bitcoin, coupled with its rate of adoption, greatly influences its price. A high adoption rate will lead to its scarcity (since Bitcoin is in limited supply) and a corresponding increase in value.
Bitcoin Transactions Are Secure
All Bitcoin transactions from day one to date are stored in the blockchain network for security reasons. Each transaction needs to be verified by the miners before it is considered complete.
Miners perform their verification tasks by comparing your transaction to past transactions stored in the blockchain network. If your transaction is found to be similar to any past transaction, it will be declined. This process is known as "cryptography" and has led to the high security of Bitcoin transactions.
Bitcoin Transactions Are Not Entirely Anonymous
Although you can carry out Bitcoin transactions without giving out your personal details, users can still access the blockchain (which is a public ledger, and accessible to anyone) to track your identity through a transaction.
Conclusion
Due to its widespread acceptance, more people are looking for ways to own a piece of Bitcoin, hoping that it will one day rise in value as it did in 2017. However, it is equally vital to understand how this technology works to guide your investment strategy.
If you are looking to keep your money somewhere and watch it increase in value over a certain period, then Bitcoin is not for you. Due to its volatile nature, Bitcoin prices can rise or fall at any time, depending on the rate of adoption.