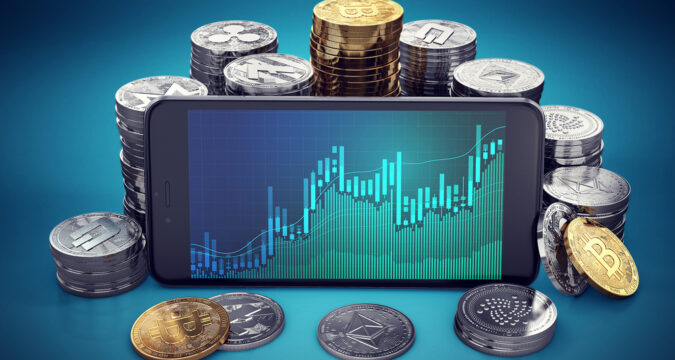 These are some of the cryptocurrencies which are moving up the ladder as Bitcoin's price is being attempted to be pushed at the level of $60k by the traders.
The Bitcoin ETF was introduced in Canada's Toronto Stock Exchange on 18th Feb 2021, and it has already bought in an estimate of $400 million worth of stocks within the first two days. These are some very astonishing figures as the Canadian stock market is compared to the US is considerably small. This shows that there is a very strong demand for Bitcoin in the market, and investors are keen on adding Bitcoin ETFs in their portfolios to diversify their investments.
The US market has been at a halt regarding Bitcoin and its ETFs as the SEC has a lot of concerns with its volatility and risks. This point of view has been changing over time, and even though the foundation of Bitcoin has improved exceptionally, the US authorities are still a little hesitant towards it.
Let us look at some cryptocurrencies which have a possibility of going up in value for the short term:
Bitcoin (BTC)
The traders are buying more and more Bitcoin and are holding them for the long term, which indicated that the rate of buying is higher than the rate of selling or exchanging; hence the value of Bitcoin is predicted to go up.
The Bitcoin/USD value has been estimated to go above $60k as there is a lot of confusion in decision making between the bears and the bulls. The moving average of 20 days has indicated an increase in the slope, which is going in favour of the bullish traders. On the flip side, if the price of bitcoin goes back, the bears would try to push it further back.
Aave (AAVE)
The value of AAVE has been around $392.5-545 in recent days. This shows a positive trend in the charts and indicates that investors are holding it in the hope that it will increase in value and give a higher ROI.
Atom (ATOM)
Cosmos has gained strength in its value recently. The price has not been pulled back to the Fibonacci level of 38.2% at the price of $19.007 as there is a lower amount of sellers than the buyers. The Price could soar up as high as $40, and if it drops, then it could be retracted to around $14.35 by the bears.
NEO and VET also have an upward trend and could prove profitable in the short run.