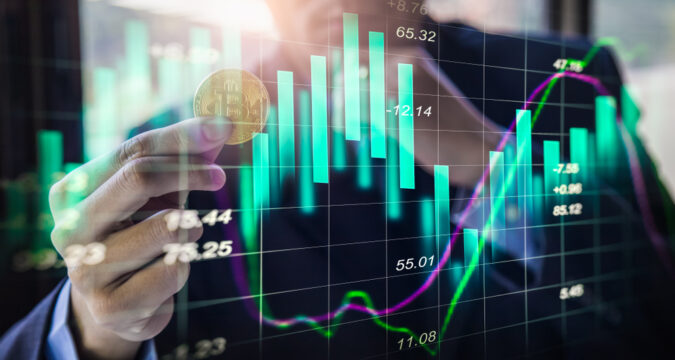 After revisiting the $51K price levels on Friday, the dominant cryptocurrency has to overcome the $51.5K mark to support a bullish trend in the overall market.
Bitcoin
BTC/USD increased by 1.48% on Friday. With the 0.92% surges on Thursday, Bitcoin managed to hit $50,001.0, its psychological level. Before that, the asset had experienced slight plunges early yesterday. The negative actions forced BTC down to $48,332 intraday lows.
Bitcoin breached its initial support at $48,482 before climbing towards $52,142 during afternoon sessions. The upside triggers had BTC overpowering its first massive resistance around $50,216 and $50,473 (23.6% Fibonacci).
However, the BTC's actions towards the $51,157 2nd massive resistance saw the leading crypto declining to end Friday at sub-$50,100 levels. With the plunges, Bitcoin dropped beneath its initial critical resistance and the 23.6% Fibonacci.
Meanwhile, the latest $51,000 return supported the short-term bullishness that remained intact. For bears to control the Bitcoin market, a sustained declined under 62% Fibonacci at $27,237 is essential.
Other Assets
Almost all the top cryptocurrencies saw bullishness early yesterday, Friday. Litecoin led the day's gainers following a 16.25% surge. BCH (+6.26%), ETH (+4.01%), Crypto.com Coin (+4.78%), and DOT (+4.04%) also registered impressive movements. Meanwhile, XRP (+2.91%), LINK (+2.72%), ADA (+0.20%) and BNB (+1.03%) followed the front runners.
The previous week witnessed the cryptocurrency market decline to $1.996 trillion on Monday before climbing to $2.333 Trillion on Friday. While writing this article, the overall market capitalization stands at $2.266 trillion. On the other part, BTC's dominance rose to 44.14% on Monday before plummeting to 41.13% on Friday. While publishing this, Bitcoin has its market dominance at 41.45%
Today Morning
While writing this article, BTC declined by 0.16% to hover at $49,921.0. Meanwhile, mixed early sessions had BTC rising to $50,012.0 before plunging to $49,877.0. The asset did not test its crucial resistance and support levels.
On the other hand, the alt market saw mixed sessions. Ripple extended its early trend, surging 0.16%. Other top cryptos saw bearishness, Crypto.com Coin leading the losers with 1.73% losses.
Bitcoin's Day Ahead
BTC has to keep away the pivot at $49,825 to test the resistance at $51,318. However, the broader market support is essential for BTC to overpower the 23.6% Fibonacci of $50,473 level. Without a broad market rally, the Friday highs at $51,142 will suppress Bitcoin's upside moves.
However, if the market sees a continuous rally, BTC might test the resistance level at $53,000 before plummets appear.
Stay around for the latest updates