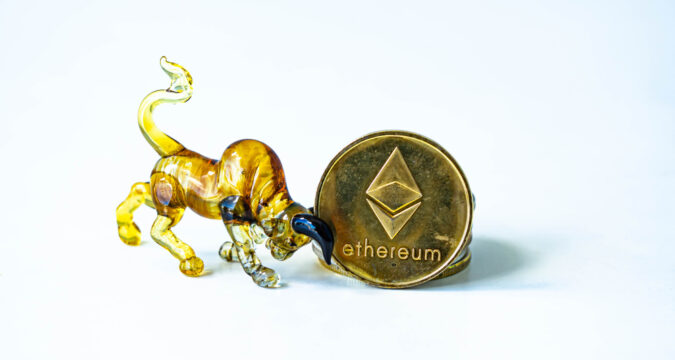 Among the top five cryptocurrencies currently in the market, Ethereum stands tall in second place. Despite not being anywhere near the market cap of Bitcoin, it is still remarkably successful. And its incredible success is nowhere more apparent than its market cap reaching an incredible 21%.
Ether recently saw an incredible rally that propelled its market rally exceptionally high. The second highest crypto saw its market capitalization reach $460 billion, which is about half of Bitcoin.
Ethereum's success has been going so strong that even when the market was dipping, it was not. It would either stay the same price with very little change, or it would even rise in some instances. With the way that Ethereum is improving, it is safe to say that it might surpass Bitcoin fairly soon. And just like how there was a Bitcoin supremacy, investors might see an Ethereum supremacy. For the most part, Ether is already more than 21% of the total crypto market cap.
While Ether has been seeing some very promising results, Bitcoin has slowly been losing its market capitalization. Recently Bitcoin has only managed to contribute 41% of the market cap, while Ether has contributed more than 25%. Bitcoin has also been slowly losing a lot of its market share, which is why it no longer has over 50%. Furthermore, its market cap has also managed to increase by an incredible $100 billion over a single week. That alone makes it a massive threat to Bitcoin's supremacy.
Simon Peters, a market analyst at eToro, also shared his thoughts on Ethereum's progress and how well it is doing. He said that Ethereum has been surging and it is more than capable of breaking past the $4000 level. In fact, if it manages to keep up its current pace, it could just beat out its previous record. The previous high that Ether managed to reach was a price of $4177, which it reached during May of 2021.
Peters continued by saying that it can be very hard to find out why a specific asset is doing so well. General market sentiment is the only reliable way to tell which asset will continue to rise. Furthermore, once assets like Ethereum get momentum going, it usually takes a massive shift to stop it.
When talking about Ether in its current condition, Simon Peters thinks that there are a variety of factors that are propelling it. Since the Ethereum network facilitates transactions as well, these transactions can also contribute to its cap. And transactions on this platform have been reaching an all-time high.