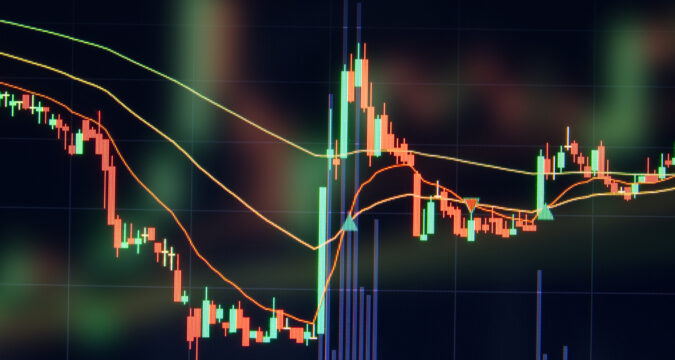 After Saturday's mixed price reactions, Bitcoin has to overcome the $43,000 levels to claim stability.
Bitcoin
BTC-USD lost around 0.34% yesterday following Friday's 4.54% to end the day hovering at $42,714. However, mixed sessions early on Saturday had BTC rising to a morning intraday peak of $42,986 before reverses emerged.
Meanwhile, Bitcoin dropped to a late morning low of $41,728 after encountering the immediate resistance zone at $45,095. However, the token managed to revisit $42,900. That was after avoiding the 38.2% Fibonacci of $41,592 and the initial support at $40,686.
Bitcoin retained its short-term bullish momentum despite its recent $40,000 return. For bearishness to dominate, BTC will require a continuous plunge towards the 62% Fibonacci of $27,237 for a short-term bearish trend.
Other Assets
Top cryptocurrencies recorded unpredictable moves over the past session. Chainlink leads the day's gainers with a 5.43% ascent. Others that claimed support are BCH (+0.64%), Crypto.com Coin (+2.01%), and ADA (+1.00%). On the other part, Polkadot declined by 2.84%, leading the downswing path. BNB (-1.52%), ETH (-0.22%), LTC (-0.83%), and XRP joined BTC loses.
This week had the total crypto market value surging to $2.136 trillion on Monday before declining towards $1.744 trillion on Tuesday. While writing this content, the global market capitalizations stand at $1.910 trillion. Meanwhile, BTC's dominance climbed to 42.97% on Monday and declined to 40.99% lows on Friday. At this publication, Bitcoin's dominance hovers at 41.91%.
Today Morning
While writing these lines, Bitcoin trades at $42,559 after losing 0.36%. However, the asset rose to a morning peak of $42,767 before plunging towards $42,451. The flagship crypto didn't test its critical resistance and support. Elsewhere, the market witnessed bearish actions. At the moment, BCH led the downwards way with its 2.47% loss.
Bitcoin's Day Ahead
BTC has to overpower the pivot at $42,476 to test the initial resistance standing at $43,225. Broader market support is essential for the asset to rally past Saturday's peak of $42,986. Without an overall market rally, the closest resistance might prevent BTC upsurges.
If the coming session records positive actions, BTC might rise to test the resistance around the $45,000 mark before retracing. Breaching the pivot at $42,476 will have BTC hitting the initial support at $41,966, then 38.2% Fibonacci of $41,592.