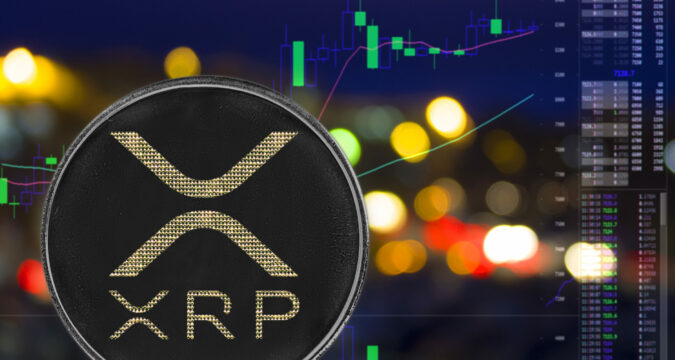 Back in December 2020, the US SEC had taken Ripple Labs to court for selling unregistered securities in the United States. Ever since going to court, the price of the native token of Ripple XRP has continued to face a hard time.
However, the recent rulings made by the court are proving somewhat positive for Ripple, which in return is boosting the performance of XRP. The price of XRP is constantly moving in a positive direction and it has been gaining momentum.
Things are now becoming clearer for Ripple as many analysts and experts think the decision will be in favor of the blockchain company. This is the reason why the trading price of Ripple has been gaining momentum and it has moved higher in recent days.
Trading Volume of XRP Experiences a Spike
The on-chain data analyzing firms have been sharing data that is in favor of XRP. The firms reported on Friday that a huge activity was witnessed in the trading volume of XRP. The data showed that the 24-hour trading volume of XRP went up to $18.70 billion.
However, the data showed that the major chunk of the trading volume was recorded in the last hour.
At the start of Friday, the trading volume recorded for Ripple was $2 billion. However, by the end of the day, the trading volume had moved up to $18.7 billion.
Movement in Price of XRP
It has been noticed recently that the XRP whales have been moving their holdings from one platform to another in large batches. There are many whales who have been accumulating XRP on a much larger scale.
The report shows that one of the whales recently purchased XRP tokens worth a total of $14.8 million. The information was validated by the Bitstamp cryptocurrency exchange, which processed the transaction.
Then there was another whale that made a huge transfer of XRP tokens to cryptocurrency exchanges. However, the wallet that the XRP tokens were sent from is unknown and a total of $30 million worth of tokens for XRP were sent from the wallet.
XRP Price surged more than 7%
In the past 30-days, the trading price of XRP has experienced a minor boost. The chart shows that XRP's price has been boosted by more than 7% in the past 30-days. The average trading price of XRP in the past 24 hours has been $0.3405.
Although there's been a lot of pressure on Ripple and XRP due to the lawsuit that has been ongoing for almost years, XRP has continued holding its ground.
It has been through very hard times but now, it seems that things are finally coming together for XRP. Soon, its price may experience a huge surge as many expect Ripple will win the case against the US SEC.