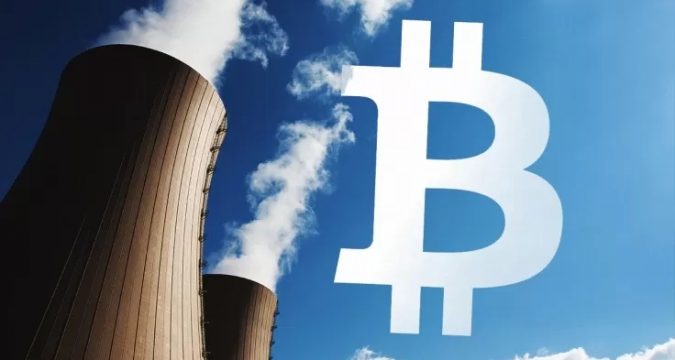 The New York-based power plant starts the mining of Bitcoin after installing 7,000 mining rigs. The mining farm is capable of mining cryptocurrency worth $50,000.
The natural gas power plant, Greenidge Generation, established in the Finger Lakes region, installed a mining farm worth $65 million. The mining capacity of the farm is excellent as it can mine up to 5.5 Bitcoins every day.
ROBOT

RATING

PROPERTIES

TRADE

Best Choice

88% win rate – Not a Scam




$250 Min Deposit




Accepts Debit and Credit Card

  Trade NowRead Review
Power Costs are Low
The rigs operate utilizing "behind-the-meter" power, which will reduce the cost of consuming energy. According to Greenidge, the costs are not so high and predictable too, making farm efficient in mining cryptocurrency.
In the past, the power plant used to run in extreme demands of electricity but now, it will work, round the year, without stopping. The newly-established mining farm will take 15 megawatts of 115 megawatts.
The director of blockchain strategies at Greenidge, Kevin Zhang, expressed that the new operation will benefit investors who are taking interest in cryptocurrency and energy sectors.
The CEO of Greenidge, Dale Irwin, said that the new initiative will aid the "power plant's unique commitment to environmental stewardship."
Mining Server can Tackle the Halving Event
The most crucial event of bitcoin, BTC halving, is not far away and analysts are speculating a bad scenario for those who are involved in the crypto mining process. However, the New York-based server farm would handle the situation even if the reward would cut into half, from 12.5 to 6.25 BTC.
The chief financial officer at Greenidge, Tim Rainey, said, "Due to our unique position as a co-generation facility, we are able to make money in down markets so that we're available to catch the upside of volatile price swings." He went on saying, '' We are in a favorable market position regardless of how the halving materializes.''
The natural gas plant is owned by Atlas Holdings LLC that makes it possible to install 7,000 mining rigs. The exposure to crypto mining through a giant firm will make a favorable environment for crypto-related startups to flourish. The Treasury Office of the US is working on devising policies to regularized cryptocurrency in the country, under strict scrutiny.
ROBOT

RATING

PROPERTIES

TRADE

Best Choice

88% win rate – Not a Scam




$250 Min Deposit




Accepts Debit and Credit Card

  Trade NowRead Review