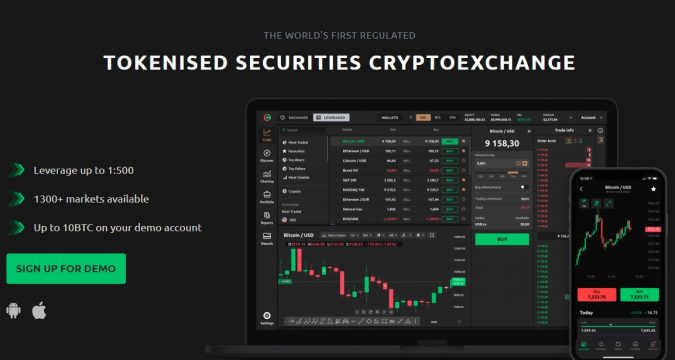 Currency.com
Summary
Currency.com is an innovative exchange with a clear vision for both investors and traders in the cryptocurrency industry and the financial market. The company is bridging the gap between the fiat-based market and the crypto and blockchain technology digital world.
Currency.com Review
The influx of trading platforms in the financial market has exposed the need to have quality service delivery within the market. One major challenge of cryptocurrency holder was the need to have an exchange that is vast in cryptos and blockchain technology, and that has a strong foundation and core value rooted in the virtual asset industry. Currency.com, as an exchange firm, is positioned to bridge the gap between the exchange market and cryptocurrency trading. Currency.com boasts of being a crypto exchange platform as well as a tokenized securities exchange. 
What are tokenized securities? Simply put, tokenized securities are the non-crypto assets which had been made into cryptos.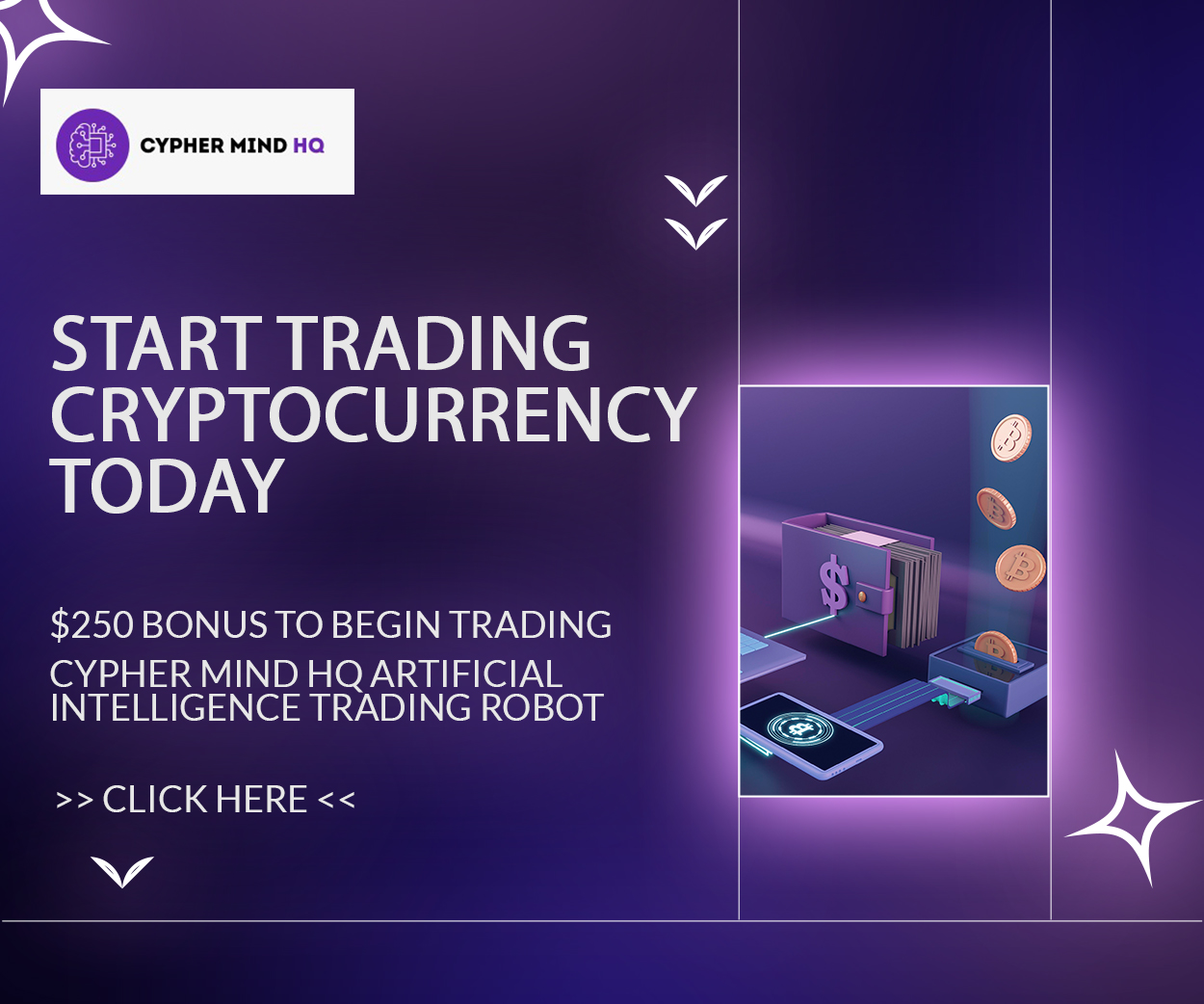 This broker is known for being an award-winning tokenized securities platform, which aims at making what may seem as complex trading look easy and fast. The unique thing that the broker is offering is that crypto investors can trade both cryptocurrencies and fiat currencies at the same time. 
Here is a review of the services and features of Currency.com to guide you in making smart decisions in your choice of a reliable, tested, and trusted trading platform.
Exchange

Currency.com

Minimum deposit

Credit card = 100 USD, 250 BYN, 100 EURO, 7000 RUB.

Demo account

Yes

Tokenized assets coverage

Cryptocurrencies, tokenized commodities, tokenized indices, tokenized shares, and tokenized bonds.

Leverage

1:20 to 1:100.

Leverage for cryptos 1:10

Trading platforms

iOS, Android, and Desktop.

Instruments

Stop loss, charting tools, profit level

Mega trends

Demographics, populism, emerging markets, globalization, and climate change.

Education

The basics of trading, trading dictionary, courses, webinars, trading bias, trading guides, Bitcoin trading, company profile, and people profile.

Tools

Price movement channel, head and shoulders pattern, Triangle patterns, Grann fans, Fibonacci retracement levels

Deposit

Bank wire transfer, credit cards (Visa card and master cards), and crypto transfer

Mobile app 

Yes

Location

Minsk, Belarus.

Supported fiat

The United States Dollar (USD), the Euro (EUR), the Russian Rubbles (RUB), and the Belarusian Rubies (BYN).

Parent company

Currency.com BCL LLC

Regulations

Yes

Matching speed per seconds

50 million per second

Indicators

Accumulation/distribution, moving average, price level trend.
Why was Currency.com established?
Currency.com was launched in the early period of 2019, to change the perception of people on the crypto market. The broker quickly became the first regulated tokenized securities exchange. This company has over a hundred professional personnel working in driving the goals of the firm. The senior personnel members of staff are Ivan Gowan, the CEO, and alexander Shevchenko the General Manager and Director of currency.
With two offices based in the London United Kingdom and Gibraltar, the broker was honored for being the most transparent service provider for Europe and the most innovative broker worldwide. Although the company incorporated in Minsk Belarus, owned and operated by Currency.com BCL LLC, its office in the United Kingdom and Gibraltar service numerous customers across the world. In the same way, the broker was awarded the best cryptocurrency exchange CIS in 2019 among several accolades received in the industry.
With over 1300 tokenized assets available, and about 10000 tokenized assets for its future project, the broker has about 37000 mobile installs in 2019 alone with unparalleled trading power and speed. Despite it being a relatively new broker, this brokerage company has a wealth of experience in both financial and technological sectors. Consequently, it boasts of having a wide variety of trading instruments for its numerous clients and has a 50 million per second trade matching speed. The company has superb trading conditions and a super-rich user-friendly trading platform, surpassing the quality of some brokers that have even been in existence for years.
Currency.com offers unique trading features for clients to trade tokenized securities. The implication of this is that clients of the company have the opportunities to trade indices, shares, and commodities with cryptos, even without converting the crypto to fiat currencies.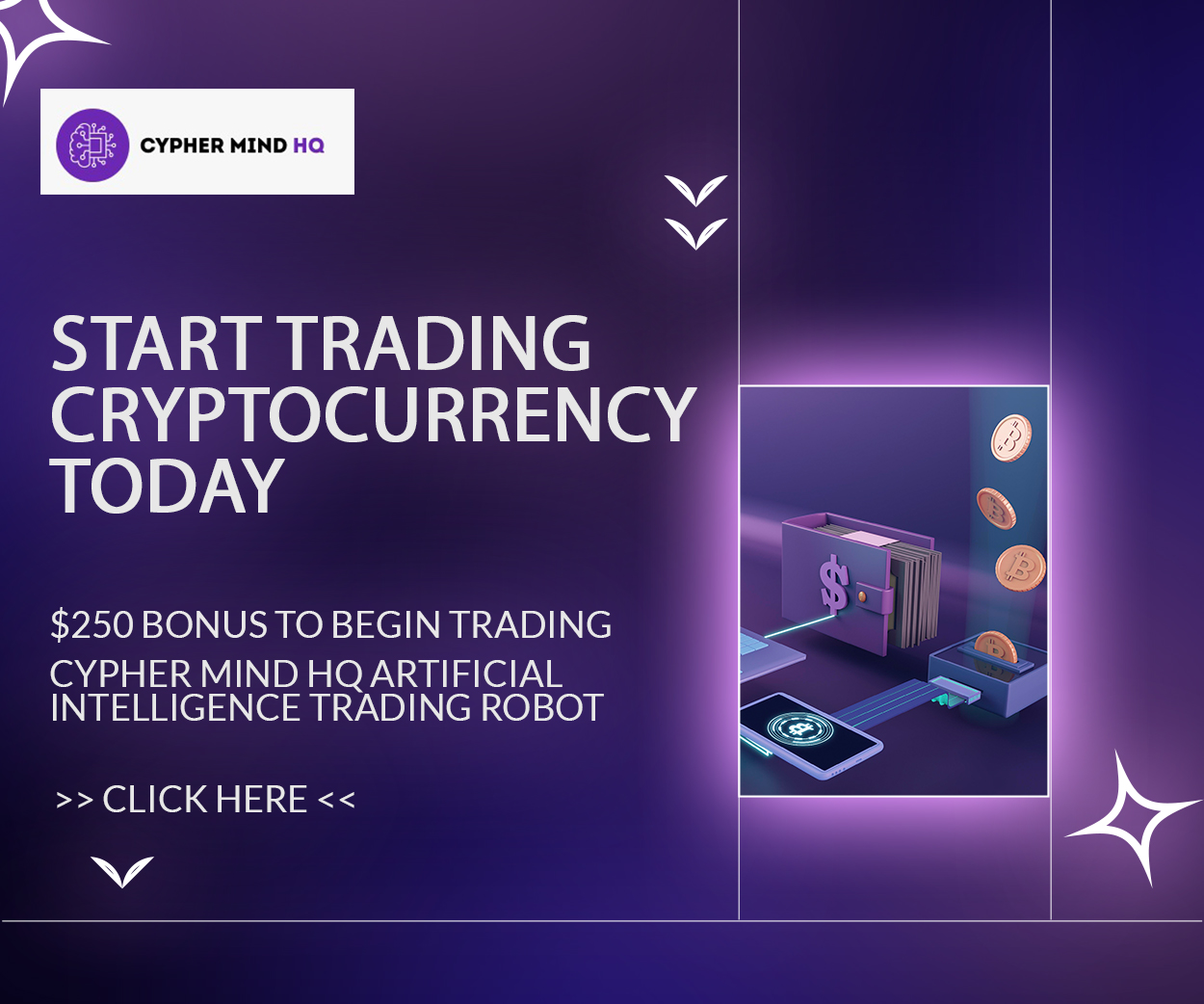 What unique feature does Currency.com offer?
Security and regulations
Currency.com is securely regulated by the Hi-Tech Park (HTP) of Belarus, making it under the strictest scrutiny from the blockchain technology legal authority. This security measure implies that the regulatory body protects the rights and investment of its customers.
User security features
The company also ensures that each client has the sole right to his or her account. No other person can have access to your account. For this reason, the firm has employed the best two-factor authentication into all its platforms, including logging, funding, trading, and other actions performed using API keys. Consequently, this is also to protect the cryptos and investments of the clients from the activities of cyber thieves.
Additional security was also provided for customers to enable a separate two-factor authentication channel called the master key, in case they lose access to their trading accounts. Undoubtedly, safety is a paramount concern of Currency.com. 
Besides, there is also a security feature for email encryption and verification, a discreet system for secure document upload and verification, as well as the highest level of global encryption that protects your information and assets.
In terms of coin storage, the company stores a limited number of coins in semi-cold wallets on encryption-protected machines and lock device, except for the coins used in operational liquidity. The encryption of each wallet makes it secure and reliable.
In the protection of your money, the broker stores your fund in a bank account that is different from operational accounts. These saved funds cannot be borrowed or lent for any purpose on the company's platform. 
Other critical security features of Currency.com are:
A robust anti-money laundering (AML) and know your customers (KYC) compliance.

Auditing of the company and its activities from a 'big four' accountancy firm, at least once a year.

A purpose-built regulation by Belarusian authorities.

Encryption of all communication using the HTTPS.

A reliable, scalable order matching engine which conveniently handles 5 million orders per second.

Highly vested personnel and strict approval protocol for data processing.

Military-grade physical security measure for services holding user data.
Deposits and withdrawals
Although some withdrawal requests can take up to two business days to process, the company strives to honor and process withdrawals on the same day. The clients are at liberty of sending their withdrawals to either their bank account or cryptocurrency wallets.
In terms of deposit of funds to trading accounts, clients have the option of a bank transfer that is free of any commission, or the use of a credit card. Crypto deposits, on the other hand, have a minimum deposit of 0.002 BTC, 0.1 ETH, 0.05 BCH, or 0.2 LTC. The crypto fund will only reflect on your trading account if the deposit amount is more than the specified minimum amount. Each crypto payment, deposit, and withdrawal needs to be verified and confirmed, and the number of confirmation is dependent on the number of your deposits.
Deposits for the trading platform can also be made via the Visa card and MasterCard channels. The minimum credit card deposit is 100 US dollars, 250 BYN, 100 EUR, or 7000 Russian Rubbles.
Deposit and withdrawal fees and charges
Currency.com is open and transparent on the costs and fees levied on deposits and withdrawal transactions of its clients. The company supports crypto and fiat payment in the United States Dollar (USD), Euro (EUR), Russian Rubles (RUB), Belarusian Rubles (BYN), Bitcoin (BTC), Ethereum (ETH), Lite coin (LTC), and Bitcoin Cash (BCH).
Deposits
Deposits on Visa card and MasterCard have a minimum of 100 US Dollars and 24000 US Dollars equivalent, respectively. It also has a 3-5 percent deposit commission on the two platforms. For bank transfer, the minimum deposit is 50 US dollars and 24000 US Dollar minimum and maximum deposits, respectively, with no deposit commission.
Withdrawals
The minimum withdrawal on Visa card and MasterCard is 100 US Dollars. The withdrawal commission is 2.4 percent + 3 USD and 1.9 percent + 3 USD, respectively. In terms of bank transfer, the minimum withdrawal is 50 USD. The withdrawal commission for Belarus residents is 8 USD, while non-Belarus residents will pay a commission of 1.15 % for withdrawal commission.
Reliable customer support
Currency.com has a robust, responsive, and secure customer support system. The customer care is always ready to listen to your query through their support channels – email, phone call, live chat, Facebook, Telegram, Viber, and Whatsapp.
Trading platform and design
Currency.com has a user-friendly platform with a well-designed template for easy navigation. The trading interface and elements are appropriately arranged to give you a pleasant trading experience without lagging. The company also offers a wide range of trading instruments, like the advanced charting tools, stop loss, profit level setup, negative balance level, etc.
The trading platform of Currency.com comes in the desktop model for easy trading navigation. Besides, users on the platform have also been provided with the option of a mobile app that can be downloaded on your smartphone or tablet. With this, you can trade from anywhere at any time of your choice. The mobile trading app is available for iOS and Android enabled devices.
Leverage trading
Currency.com has a leverage trading package, which means that clients can take positions in the market, which they would typically not be able to make. This leverage trading, which should be traded with caution because of its risk, can allow you to take a 1000 USD market position even when you have 100 USD to trade. The broker has different leverage packages, such as:
Up to 20x leverage for tokenized stock.

Up to 100x leverage for tokenized indices.

Up to 100x leverage for tokenized commodities.

Up to 10x leverage for cryptocurrencies.
Tokenized trading
Currency.com has over 1300 tokenized securities for clients to trade. Tokenized securities are securities in the trading market, which take the shape of blockchain technology tokens. Unlike regular cryptos, tokenized securities represent a traditional financial instrument issued and regulated by local governing authorities.
Currency.com has a trading platform that is projected for issuing more than 10000 tokenized assets. These assets include:
Tokenized indices like the EU50, US100, S&P500, and FTSE100.

Tokenized commodities like gold, silver, platinum, natural gas, palladium, etc.
Tokenized shares of companies and big corporations like the Coca-Cola, Amazon, Apple, Google, Tesla, Netflix, and others.

Tokenized government bonds such as the Belarus 252/USD.

Cryptocurrency pairs, that is, Bitcoin (BTC), Ethereum (ETH), Lite coin (LTC), and other major fiat currencies.
It should be noted that the tokenized securities of Currency.com are used on the Ethereum blockchain.
Globalized acceptance and regulations
Currency.com, as a reliable exchange company, has its services spread across the globe to reach a wide range of traders and investors, while also giving them value for their trust in the company. This exchange company is fat growing both in popularity and service delivery and is working towards becoming a fully decentralized exchange by 2023. The company is regulated in three different countries, a clear indication of its transparency in the financial and crypto industry. The regulators are  
The United Kingdom (UK) financial conduct authority 

The Cyprus Securities and Exchange Commission.

The Belarusian 8th decree on the development of the digital economy.
As a global exchange, Currency.com is currently unable to service clients from the following countries:
The Bahamas

Botswana

Cambodia

Democratic People's Republic of Korea (DPRK)

Ghana

Iran

Iceland

Mongolia

Pakistan

Panama

Syria

Yemen

Trinidad and Tobago.

Zimbabwe

The United States of America.
Trading prices
Currency.com has a partner company named capital.com, which provides the original price of the trading firm. The prices of their tokenized assets are formed in line with the data from different websites (Reuters) and other sources. These prices are also influenced by traders, based on how the orders are fulfilled.
Demo account
Currency.com has provided an avenue for users of its platform to learn and try trading technologies with their demo account, irrespective of their trading experience or level. A demo account is an account that allows you to try the trading platform without committing your real assets to any financial risk. With this virtual account, traders have a firsthand experience of tokenized assets and market trends. 
The demo account has the same interface as the real trading account. The demo account used on the web platform has about 300 tokenized assets with a leverage of up to 500x.
Refer and earn program
Coupled with the juicy features and services offered by Currency.com, the company is also giving clients and customers, another opportunity of making huge money on its platform. This opportunity is called the referral program. The referral program of Currency.com gives you 50 percent of all trading commission that anyone you refer to the company pays, provided that they sign up with your referral link. Interestingly, this 50 percent commission extends for the next six months after the account of the referee has been verified. As a referrer, you will get all your bonuses on your account as a cash adjustment on a weekly basis, which you can access from your web or mobile trading platforms. That is not all; your referee will equally a 10 percent discount for exchange and trading commission for the next three months.
Conclusion
When you want to trade on cryptocurrency in the market, it is crucial to get a broker that knows the nitty-gritty of the financial and crypto exchange in and out. You would not want to gamble with your investment for any reason whatsoever; therefore, it is essential to choose a trading platform that you can leverage upon their wealth of experience and expertise in the market. You don't want to sign up with just any broker that gives unrealistic promises. You would want to sign up with a broker that will help you realize your trading goals and make profits from your investments in the market.
Currency.com is an innovative exchange with a clear vision for both investors and traders in the cryptocurrency industry and the financial market. The company is bridging the gap between the fiat-based market and the crypto and blockchain technology digital world. This company has a goal of becoming a decentralized exchange and is working at improving its services frequently. This is evident in its features and offers. The firm has a user-friendly, easy to use interactive interface. Therefore, Currency.com is highly recommended for all traders and investors, not minding your experience level in the financial and crypto markets.