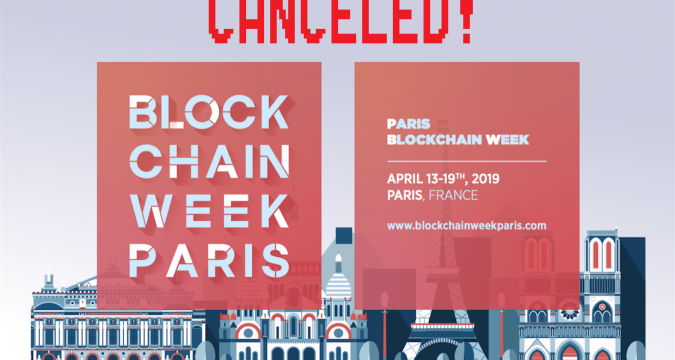 This news has been revealed in an announcement post that was published on 2nd March. According to the post, the event has been delayed over coronavirus concerns.
The blockchain industry event was first going to be held from March 31 to April 1. But the organizers of the Paris Blockchain Week Summit have rescheduled the event. Now the event will take place on 9-10 December 2020.
ROBOT

RATING

PROPERTIES

TRADE

Free to use

88% Claimed win-rate




$250 Min Deposit




Accepts Debit and Credit Card

  Trade Now
Recently, the French government issued guidelines according to which the big gatherings are strictly prohibited because they can accelerate the severity of Coronavirus. Therefore, keeping these guidelines in view, the event organizers have postponed this event. As the announcement post reads:
"Over the past weeks, we have been closely monitoring global developments around the Coronavirus outbreak. The security and safety of our attendees, speakers and sponsors will always be our top priority. In addition, the recent guidelines issued by the French government which prohibit large gatherings put the status of the event at risk. With this in mind, we now feel that postponing the summit is the best and safest option."
More Speakers are likely to join the event
According to the post, no particular changes will take place in the event which is now scheduled to occur in December. All the other things such as venue and setup will remain the same. However, organizers of the event say that more speakers are expected to join the event list.
The CEO and co-founder of the Binance Crypto exchange Changpeng Zhao, Finance Minister of French economy Bruno Le Maire, co-founder and CEO of Messari, Founder and CEO of Parity Technologies blockchain firm Jutta Steiner, Coinshares chief investment officer Meltem Demirors, and Brave Browser chief scientist Ben Livshits are likely to show their presence in this event.
Coronavirus outbreak is badly affecting the crypto industry as several major crypto events and conferences have been postponed due to the outbreak of this epidemic. Apart from the conferences, a Chinese crypto mining farm was stopped because of this. So, this is how the coronavirus outbreak affecting the crypto industry.
ROBOT

RATING

PROPERTIES

TRADE

Free to use

88% Claimed win-rate




$250 Min Deposit




Accepts Debit and Credit Card

  Trade Now