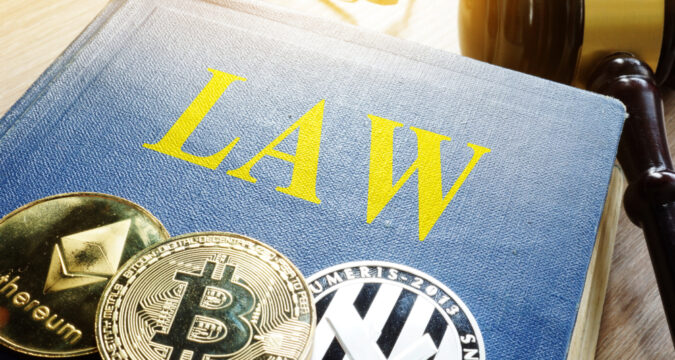 An official from the US Fed has announced that the central bank intends to create a "team of experts" to stay abreast of the latest happenings in the crypto sector.
US Fed Official Calls For Regulation On Stablecoins 
Michael Barr, Vice Chair for Supervision at the Federal Reserve, recently gave a speech at a recent for economists in Washington. Barr acknowledged that cryptocurrency could significantly impact the finance sector, describing it as potentially transformative.
However, he cautioned that the advantages of this new technology would only be achievable if adequate regulations were implemented. Barr indicated that the newly-formed crypto team would assist the Federal Reserve in "keeping pace with the latest advancements and ensuring our awareness of innovations in this field."
He went on to explain that new financial products tend to emerge rapidly. Hence, it can take some time for consumers to recognize these products' potential gains and losses.
Meanwhile, Barr pointed out that the regulation process should be carefully considered. According to him, the aim is to create a balance between excessive regulation and insufficient regulation.
Excessive regulation could impede innovation, while insufficient regulation could significantly harm users and the financial system. In addition, Barr mentioned stablecoins as a subcategory of cryptocurrency that he calls for concern.
He explained that the underlying assets supporting numerous stablecoins currently in circulation lack liquidity. This could result in challenges when attempting to convert them into cash.
In Barr's view, this mismatch between the value and liquidity of stablecoins could create the conditions for a typical bank run.
Unregulated Stablecoins Could Disrupt Broader Economy
He maintains that without regulatory oversight from the US apex bank, the widespread usage of stablecoins can endanger businesses, households, and the broader economy. Meanwhile, the chief executive officer of Custodia Bank, Caitlin Long, highlighted the disparities in Barr's remarks.
She believes Silvergate Bank's failure was caused by liquidity problems that emerged during a bank run. In addition, Long cited the challenges Silicon Valley Bank is currently battling.
Recall that its stock prices dropped significantly after Silicon Valley Bank released a financial update on March 8th. The disclosure revealed that the bank had sold $21 billion worth of its holdings, incurring a loss of $1.8 billion.
This revelation led to concerns that it may have been compelled to do so to bolster its capital position.